News
30+ Positive Thinking Quotes That Will Give You Renewed Hope In Life
30+ Positive Thinking Quotes That Will Give You Renewed Hope In Life
Sometimes, even if we really do our best to get through everything as smoothly as we want, life really just happens and it makes it difficult to kind of power through everything all at once. Nevertheless, we can always remind ourselves that like any day, a challenge always also has its end. And to make things easier for us, positive thinking quotes can sometimes remind us of what we should do. Let us take a look at some of the best quotes to help ourselves get back on track.
Positive Thinking Quotes To Get You Through Anything
Whether you are having a good or bad day, a positive quote is always helpful. If you have some things to be happy about, then a good quote can make you even happier. But if you are unfortunately having a not-so-good moment, then you better have something to get you through the day.
You might ask yourself, "What can quotes do? It's all just words?" But hey, sometimes we can relate to quotes more than we think. Here are a few quotes that might help us get inspiration to get through whatever we are going through right now.
"Be positive with every idea surrounding your dreams. Think about the possibility of what you plan to do and approach it with an optimistic action. Stay positively." – Israelmore Ayivor

"Before I can become an expert on anything, I must first become an expert on me."― Charles F. Glassman

"Believe you can and you're halfway there." – Theodore Roosevelt

"Dwell on the beauty of life. Watch the stars, and see yourself running with them." – Marcus Aurelius

"Even seasonal situations can bring with them lessons that last a lifetime. If the love doesn't last, it prepares you for the one that will." ― Mandy Hale

"I have to think of the positive; that's how I cope." – Ingrid Newkirk

"I will always find a way and a way will always find me."― Charles F. Glassman

"Let's build a happy little cloud. Let's build some happy little trees."― Bob Ross

"Surround yourself with positive people and situations, and avoid negativity." – Doreen Virtue

"The struggles we endure today will be the 'good old days' we laugh about tomorrow."― Aaron Lauritsen
Now if you are looking for something a bit more specific, then maybe the next list of quotes is for you.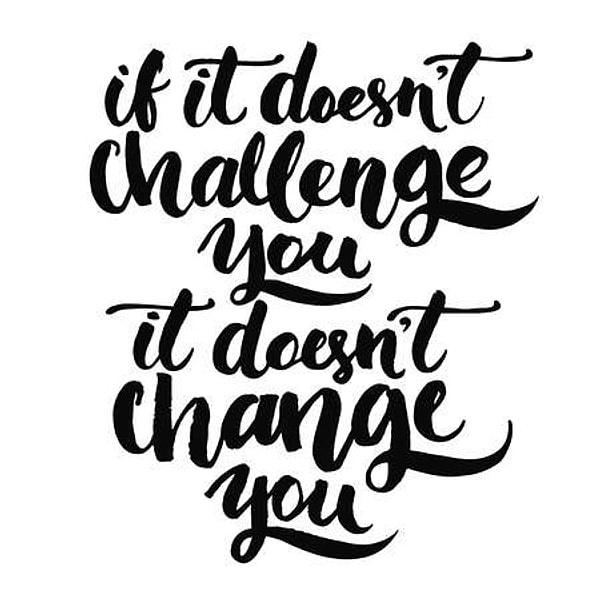 Positive Thinking Quotes When Going Through Challenges
Challenges come in many forms and some may be easy and some might just drag you to a hole and make you wonder why you are even going through such difficulty.
"Be fanatically positive and militantly optimistic. If something is not your liking, change your liking." – Rick Steves

"Be not afraid of life. Believe that life is worth living, and your belief will help create the fact." – William James

"Challenges are what make life interesting and overcoming them is what makes life meaningful." – Joshua J. Marine

"Don't be pushed around by the fears in your mind. Be led by the dreams in your heart." – Roy T. Bennett

"Don't forget to tell yourself positive things daily! You must love yourself internally to grow externally." – Hannah Bronfman

"If you have a positive attitude and constantly strive to give your best effort, eventually you will overcome your immediate problems and find you are ready for greater challenges." – Pat Riley

"It doesn't matter what cards you're dealt. It's what you do with those cards. Never complain. Just keep pushing forward. Find a positive in anything and just fight for it." – Baker Mayfield

"The greatest pleasure in life is doing what people say you cannot do." – Walter Bagehot

"The harder you work for something, the greater you'll feel when you achieve it."

"The less you respond to negative people, the more positive your life will become." – Paulo Coelho
Remember, challenges are there to help us grow and be better. If you are no longer being challenged, then maybe it is time to think about going to a new environment that will help you hone your skills more.
Positive Thinking Quotes When Working
The workplace can be very challenging and sometimes we just need that extra push that will prevent us from resigning from our post. There are also some instances in which those challenges arise and if we successfully overcome them, we might see ourselves in a good place. Here are a few quotes to motivate you to just keep going.
"Developing a good work ethic is key. Apply yourself at whatever you do, whether you're a janitor or taking your first summer job because that work ethic will be reflected in everything you do in life." — Tyler Perry

"Do the hard jobs first. The easy jobs will take care of themselves." — Dale Carnegie

"Don't wish it were easier. Wish you were better." — Jim Rohn

"Don't wait. The time will never be just right." — Napoleon Hill

"People rarely succeed unless they have fun in what they are doing." — Dale Carnegie

"Start by doing what's necessary, then what's possible; and suddenly you are doing the impossible." — Saint Francis

"Success seems to be connected with action. Successful people keep moving. They make mistakes, but they don't quit." — Conrad Hilton

"Talent means nothing, while experience, acquired in humility and with hard work, means everything." — Patrick Suskind

"To think too long about doing a thing often becomes its undoing." — Eva Young

"You will never plough a field if you only turn it over in your mind." — Irish Proverb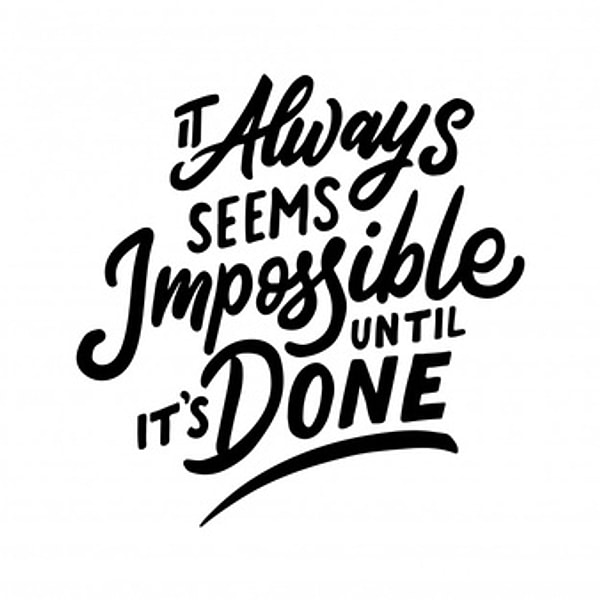 Scroll Down for Comments and Reactions