News
'Plane' Starring Gerard Butler Receives Unbelievable Audience Ratings
'Plane' Starring Gerard Butler Receives Unbelievable Audience Ratings
The old-school action drama tale of aviation catastrophe lives on in the newly released palpable Plane movie. 
The almost 2-hour-long action film starring Gerard Butler as the lead landed in the U.S. cinemas on Friday, January 13, 2023, to positive reviews from critics and even more hail from the audience.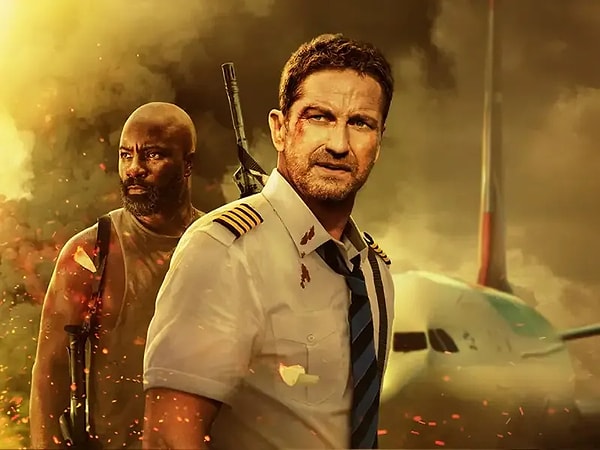 'Plane' Storyline
Butler depicts the charismatic pilot Brodie Torrance, who makes a routine flight from Singapore to Tokyo on New Year's Eve. Among the passengers on the plane is murder convict Louis Gaspare (Mike Colter) being shipped to the United States. 
As expected of aeroplane movie plots, there's mechanical failure and terrorists. The aircraft gets struck by lightning, frying its electrical system and forcing Brodie to make an emergency landing on an island. 
It turns out that surviving the landing was the least of the passengers' worries. When terrorists on the warzone island take several passengers hostage, it's up to the airline captain to oversee the rescue mission, aided by the convict.
The intense action film makes you care about the fate of each character, from the captain to his cabin crew, even the fate of the captivating warlord Junmar, brought to life by Evan Dane Taylor.
Who Else Stars in 'Plane'?
Expect to see more faces of Paul Ben-Victor, Daniella Pineda, Tony Goldwyn, Lilly Krug, Tara Westwood and Remi Adeleke in the movie.
We also have Yoson An, Kelly Gale, Joey Slotnick, Otis Winston, Kate Rachesky, Rose Eshay, Oliver Trevena, Amber Rivera and Quinn McPherson. 
Frenchman Jean-François Richet, known for directing the action film Blood Father (2016), directs Plane, whose script is coined by Charles Cumming and J.P. Davis.
'Plane's Amazing Ratings
Judging by Rotten Tomatoes ratings, the audience loves Plane more than critics, giving a 94% score with more than 500 reviews, while the latter award a 75% score with 110 reviews. 
Similarly, the Google review audience is largely impressed, with many giving 5 stars and commending the movie's suspenseful plot. 
Get your big-screen experience while Plane still airs in theaters.
Scroll Down for Comments and Reactions