News
Phil Rosenthal Is Back On Season 5 Of Food Docu-Series 'Somebody Feed Phil' In May 2022
Phil Rosenthal Is Back On Season 5 Of Food Docu-Series 'Somebody Feed Phil' In May 2022
The world's best combo of travel and delicious cuisine is returning, as Netflix reveals the release date for Season 5 of 'Somebody Feed Phil.' 'Somebody Feed Phil' is part of a roster of culinary shows on Netflix including Ugly Delicious; Salt, Fat, Acid, Heat; The Chef Show; Chef's Table; The Great British Baking Show; Nailed It; and Cooked, among others.
The new season of Someone Feed Phil will debut in Oaxaca, Portland (Maine), Helsinki, Portland (Oregon), and Madrid. Oaxaca cuisine has some typical Mexican favorites like tamales and tapas, but the city is also noted for its adventurous recipes like chapulines (grasshoppers). Helsinki, Finland, is a fascinating location since the capital's food culture is evolving, with a mix of Asian and Nordic cuisines. 
In previous seasons, the series' star traveled to locations with a strong street food culture, like Saigon, Vietnam, Marrakesh, Morocco, Rio de Janeiro, Brazil, and the Mississippi Delta, as well as sampling cuisine from world-famous cities like New York, Seoul, and London.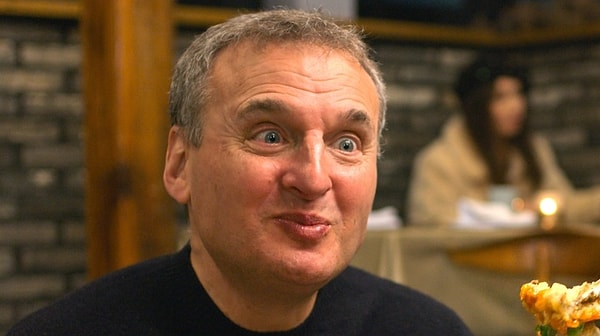 Release Date
Netflix premieres Season 5 of Somebody Feed Phil on May 25, 2022.
Plot
The travel documentary series follows writer and producer Philip Rosenthal as he travels the world and samples local cuisine from various locations. He doesn't necessarily eat at the best restaurants; instead, the goal is to meet people and enjoy the food as if he were a native. Rosenthal will visit five new cities in the next season, which will broadcast in late May.
Somebody Feed Phil Season 5 | Title Intro | Netflix
Production Details
After the show's successful run from 1995 to 2005, Rosenthal decided to host 'I'll Have What Phil's Having', a cuisine and travel show that aired on PBS in 2015. 'Somebody Feed Phil' is considered a spiritual sequel to the showrunner's first cuisine series.
Somebody Feed Phil is produced by Rosenthal and his Lucky Bastards partners Rich Rosenthal and John Bedolis; and Zero Point Zero Productions' Christopher Collins and Lydia Tenaglia.
With each season, 'Somebody Feed Phil' gains critical acclaim, with critics applauding Rosenthal's distinct style of comedy as a selling element of the show. The series has been nominated twice at the Emmys, which includes a nomination in the Outstanding Unstructured Reality Program category. In addition, the show won the Critics Choice Real TV Award as Best Travel/Adventure Show, and Rosenthal was named Male Star of the Year twice, taking home the prize in 2021.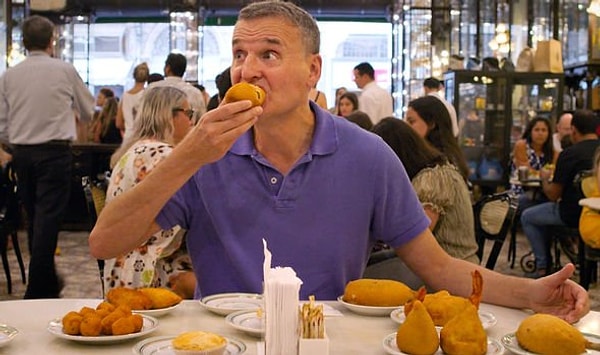 Are you excited for the coming of the fifth season of 'Somebody Feed Phil'' on Netflix on May 25th? Let us know in the comment section below.
Scroll Down for Comments and Reactions