News
PewDiePie Net Worth: Real Name, YouTube Career, and Personal Life
PewDiePie Net Worth: Real Name, YouTube Career, and Personal Life
How rich is the world's most famous YouTuber of all time?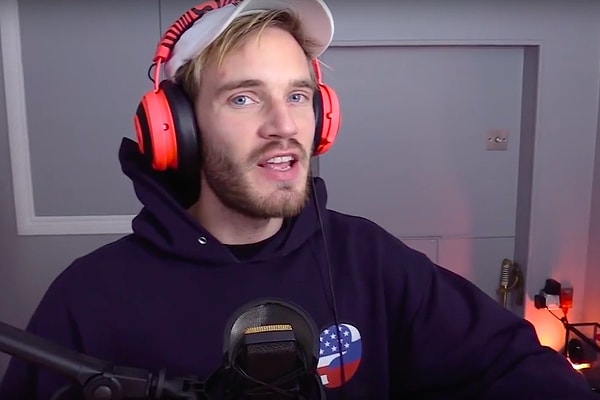 If you have access to the internet, there is no possible way that the name 'PewDiePie'' did not appear on your screen even once. Before, you could even find that name on billboards, in annoying advertisements, in every realm of social media, and literally, everywhere. He also broke the internet almost 4 years ago when he had a rivalry with the T-Series company, competing for the title of the most subscribed YouTube channel. It was truly an iconic moment for those who had witnessed and participated in the campaign for that event.
Even though he lost the battle against T-Series, PewDiePie is still the most subscribed YouTube channel that is being run by an individual. The YT channel currently has 111 million subscribers, 4500 produced videos, and 28.5 billion views overall. The majority of his YouTube content in 2010 focused more on streaming and video games like horrors, actions, and such, and those are what served as a bridge for him to acquire the title of most subscribed YouTube channel in 2013. A few years later, his content shifted into music videos, vlogs, and short comedies. As a result of his massive number of views and advertising opportunities, he became one of the wealthiest YouTubers among thousands of others.
But how much is PewDiePie's total net worth? As you continue reading this article, you will find out the answer, the details about how he started his career, and the actual name behind the title of PewDiePie.
PewDiePie's Early Life
Felix Arvid Ulf Kjellberg, also known as his title 'PewDiePie' on the internet, was brought to life on October 24, 1989 by his parents, Lotta Kristine Johanna (his mother) and Ulf Kristian Kjellberg (his father). His parents are both professionals and achievers; his mother was even given an award by Sweden as the best among the CIOs of the year 2010, and his dad worked as a corporate executive. Felix grew up with his family, along with his older sister, Fanny Kjellbeg, in Gothenburg, Sweden.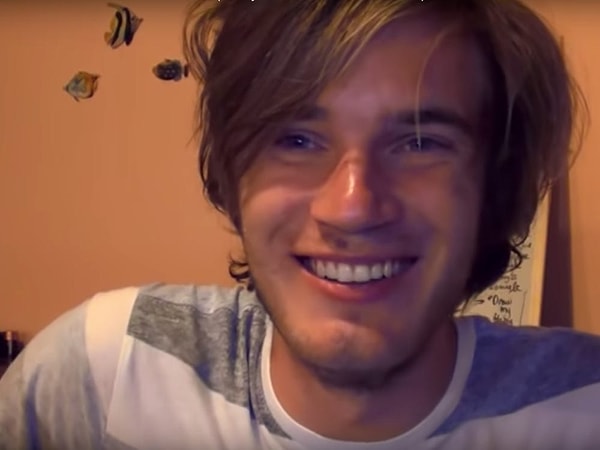 Ever since he was a kid, Felix has been fascinated by the arts and, of course, by video games. He used to draw famous video game characters during that time, like Sonic the Hedgehog and Super Mario. He was also addicted to playing his Nintendo games such as Donkey Kong Quest and Star Fox, and even during his high school days, he used to jail himself in a room and usually skipped classes in order to play his favorite Nintendo games along with his friends. Finally, during his fourth year, he bought his own computer set with the money that he earned by selling his artworks.
After he graduated, Felix Kjellberg then entered the Chalmers University of Technology, where he pursued his degree in IETM. But eventually, he left college life in 2011 after he lost interest in his studies and, moreover, to focus on his YouTube channel. Despite the fact that the path he chose led to his success, he discourages others from doing the same and even considers it a stupid move.
When PewDiePie left the college, he then began to use his talent for editing by entering Photoshop competitions and selling his artwork.
Felix Kjellberg met the love of his life, Marzia Bisognin, in 2011. She was a girl who stayed with Felix through thick and thin. In 2019, they said their vows in front of an altar and moved in together on the beach in Hove, England, in search of peace and a good internet connection.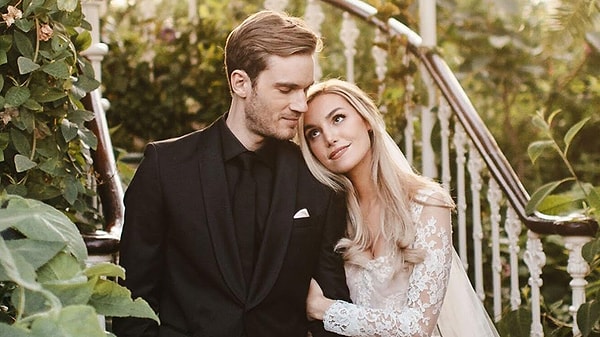 YouTube Career 2010-2012
Kjellberg created his second YouTube channel 'PewDiePie' back on April 29, 2010 after he forgot the password of his first YouTube account named 'Pewdie' that he created back in 2006. His parents ceased to support him after he left college. Hence, he entered into different sidelines in order to support himself, such as being a seller in a hotdog stand, harbor captain, and selling his prints. With his skills at making videos, his channel rose in popularity. From having only 60,000 subscribers in 2011, it leaped to 700,000 by early 2012. And by late 2021, he had already gotten 2 million subscribers and was later named as the No. 1 YouTube channel during that time.
Aside from streaming and creating video game content, Kjellberg used to make rap jokes back then. But he later apologized to the public and stopped cracking jokes about rapes after realizing that joking about that sensitive matter is completely wrong.
YouTube Career 2013-2018
In the early months of 2013, he became a star on The New York Times' Time magazine cover after he gained an enormous 6 million subscribers. And a month later, in July, he surpassed Jenna Marbles after reaching 10 million subscribers rapidly. He was also named the YouTuber with the most subscribers by Guinness World Records in 2014.
His subscribers increased a quintuple in 2016; reaching over 50,000,000 subscribers, he was the first one in the entire history of YouTube to do so. But when he was famous, he got into a lot of trouble. For example, he said racist and sexist things, which got him in trouble with the media and his fans.Although he apologized to the public over and over again, some of the company's deals cut their ties with Kjellberg.
The iconic internet event 'PewDiePie VS. T-Series' also started in late 2018, and ended in 2019, in which T-Series concluded as the winner. He then released the videos 'Congratulations' and 'bitch lasagna' as a mockery of the T-series.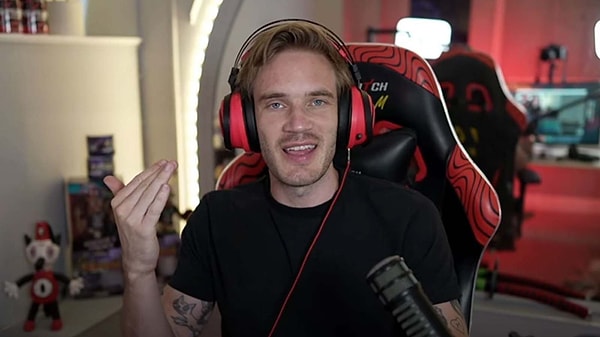 YouTube Career: 2019-Present
In 2019, Kjellberg again made history after reaching 100 million subscribers. He continued producing videos until December 2019, when he announced that he would be taking a break from YouTube. After a couple months of rest, he returned to producing videos.
Nowadays, PewDiePie has 111 million subscribers. He continued to do things that he loved: playing and making videos. And he is still leaving footprints as a giant personality on the internet.
PewDiePie Net Worth
Today, he is living a luxurious life. According to many surveys, Kjellberg's total net worth is estimated to be around $60 million. His fortunes were all the fruit of his YouTube videos and several promotions and advertisements. PewDiePie remains the number one Solo YouTube creator setting new records everyday.
I t̶r̶i̶e̶d̶ ̶t̶o̶ beat Elden Ring Without Dying..
Scroll Down for Comments and Reactions