Peter Berg's Sci-Fi Movie 'Battleship' To Board On Netflix In March
News
>
Peter Berg's Sci-Fi Movie 'Battleship' To Board On Netflix In March
The 2012 American military science fiction action film, 'Battleship' is based on the same-named board game. Filming was placed on the USS Missouri and in Hawaii. The sailors of a small handful of warships are obliged to confront an extraterrestrial naval fleet in order to foil their deadly aims in the film.
When Is 'Battleship' Coming?
'Battleship' will arrive on Netflix on March 1st, along with a bunch of movies for release, according to Netflix.
Is 'Battleship' Trailer Available?
Yes. The official trailer of the film is already available on the giant streaming platform and on YouTube. We also made it available for you here. Just click the screen button down below and enjoy watching.
Battleship - Official Global Trailer
What Is The 'Battleship' Storyline?
Lt. Alex Hopper (Taylor Kitsch) is a weapons officer on the destroyer USS John Paul Jones, while his older brother Stone (Alexander Skarsgrd) is the USS Sampson's commanding officer. Alex, Stone, and the rest of the United States had no idea.
Aliens have landed on Earth with plans to plunder Earth's resources, according to the Navy. When the Navy's radar is knocked out during a battle with the invaders, American and Japanese soldiers must work together to rescue the Earth.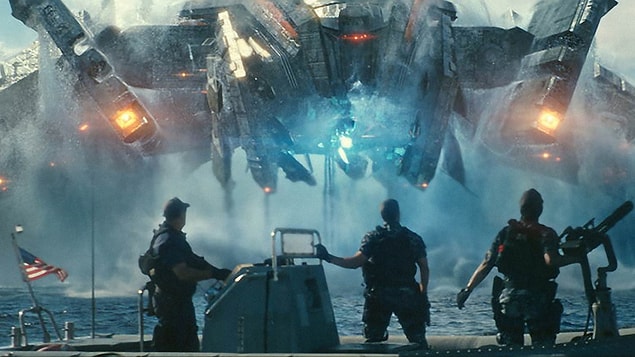 Who Are The 'Battleship' Cast Members?
Based on Hasbro's classic naval combat game, 'Battleship' stars Taylor Kitsch as Hopper, a Naval officer assigned to the USS John Paul Jones; Brooklyn Decker as Sam, a physical therapist and Hopper's fiancée; Alexander Skarsgård as Hopper's older brother, Commanding Officer Stone of the USS Samson; Rihanna as Lt. Raikes, Hopper's crewmate and a weapons specialist on the USS John Paul Jones, and international superstar Liam Neeson as Hopper and Stone's superior (and Sam's father), Admiral Shane.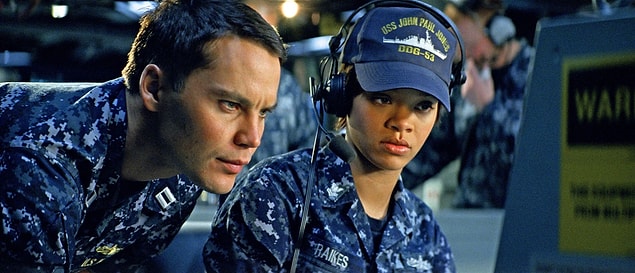 What Are The 'Battleship' Production and Box-office Details?
Scott Stuber (Couples Retreat), Sarah Aubrey (The Kingdom), Brian Goldner and Bennett Schneir of Hasbro (the Transformers property), Duncan Henderson (Master and Commander), and Jeffrey Silver (Master and Commander) are among the producers on this enormous action-adventure (300). Jon and Erich Hoeber wrote the screenplay (Red).
'Battleship' premiered in Tokyo on April 3, 2012, and was distributed in the United States on May 18, 2012, by Universal Pictures. Critics gave it mediocre reviews, and the movie was a box office flop, generating only $303 million worldwide on a $200 million production budget.
Are you looking forward to the arrival of 'Battleship' on Netflix on March 1st?  We'll gladly hear your thoughts through the comment section below.