News
Peacock's Most Streamed Original Show 'Bel-Air' Gets Season Two Premiere Date
Peacock's Most Streamed Original Show 'Bel-Air' Gets Season Two Premiere Date
After winning the hearts of thousands of young viewers, Bel-Air has been working overtime on its second season, which is approaching.
How Has 'Bel-Air' Perfomed So Far?
In March 2019, the series' developer, Morgan Cooper, shared a trailer of Bel-Air, revealing it was a reimaging of The Fresh Prince of Bel-Air (1990-1996), a television situation comedy created by Andy and Susan Borowitz starring Will Smith. 
In September 2020, Peacock ordered two seasons of the adaptation after stiff competition with HBO Max and Netflix. 
Bel-Air debuted on the streamer in February 2022 for the first season, which walked away with 6.3/10 stars on IMDb and a 71% average audience score on Rotten Tomatoes (accompanied by a 65% average Tomatometer).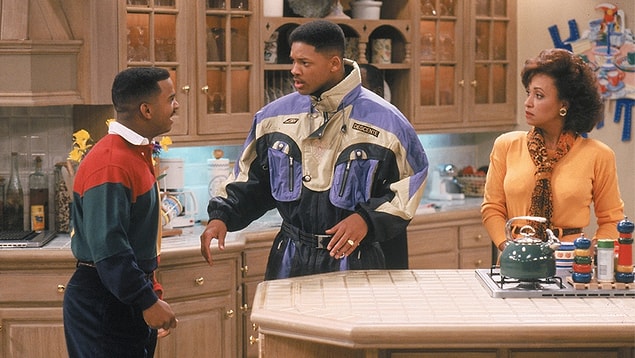 What's the Storyline for 'Bel-Air' Season Two?
Bel-Air revolves around Will Smith's (portrayed by Jabari Banks) tangled journey from West Philadelphia to the privileged mansions of Bel-Air after his mother sent him to stay with his relatives, The Banks. The upcoming season will see Will connect his home life with Bel-Air. 
Additionally, Carlton and Will seem to be getting along well this coming season, regardless of their differences. Bel-Air also focuses on matters of black excellence, cultural differences, and racial conflicts.
'Bel-Air' Season Two Trailer?
Peacock shared the official trailer for Bel-Air season two via its YouTube Channel months after uploading the teaser trailer. 
The preview glances at Will, trying to regain the broken trust while working on a better relationship with Carlton. 
Besides family issues, Will's excellence in basketball appears to be attracting more enemies and misfortunes.
'Bel-Air' Production Team?
Bel-Air is created by the Borowitzs, alongside Rasheed Newson, TJ Brady, Malcolm Spellman, and Morgan Cooper as the developers. 
The Borowitz chiefly produce the series with Cooper, Brady, Newson, Spellman, Anthony Sparks, Will Smith, Quincy Jones, Benny Medina, Miguel Melendez, James Lassiter, and Terence Carter. 
Bel-Air is a co-production of Universal Television, Westbrook Studios, Cooper Films, Ra Shines Inc., and The 51.
Who Will Appear in 'Bel-Air' Season Two?
Nearly all the cast for Bel-Air season one will be returning for another instalment, including Jabari Banks as Will Smith, Cassandra Freeman as Vivian Banks, Jimmy Akingbola as Geoffrey Thompson, Adrian Holmes as Philip Banks, and Simon J. Jones as Lisa Wilkes.  
Others are Coco Jones (Hilary Banks), Jordan L. Jones (Jazz), Olly Sholotan (Carlton Banks), and Akira Akbar (Ashley Banks). 
Brooklyn McLinn, Riele Downs, and Jazlyn Martin will be guest stars in Bel-Air season two.
When is 'Bel-Air' Season Two Coming Out?
Season two of Bel-Air will debut on Thursday, February 23, 2023, with the first three episodes followed by weekly releases every Thursday. 
Like the first season, the upcoming installment will have 10 episodes each running for 60 minutes.
Scroll Down for Comments and Reactions