Peacock's 'Everything I Know About Love': Plot, Release Date, Trailer & More
Peacock is here to ensure your summer ends well with its most recent accomplishment, Everything I Know About Love, an adaptation of Dolly Alderton's memoir of the same title. 
The memoir, which won the 2018 National Book Award for Autobiography, focuses on Alderton's personal and exciting narrative of facing your 20s with enthusiasm and energy and a fair share of messiness, joy, and regular heartbreaks. 
It also provides other aspects on crucial subjects such as career, body image, love, and many more.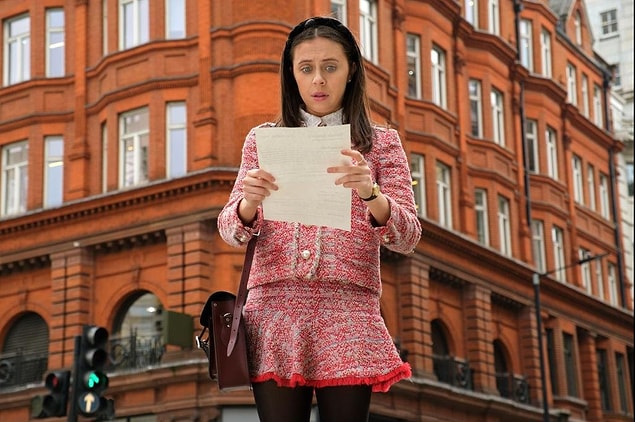 What's the Adaptation About?
Peacock's Everything I Know About Love follows a friendship bond of childhood buddies Birdy and Maggie and their university colleagues, Nell and Amara. The quadruplet shares memories and hopes as they sail through the high life in London; Birdy and Maggie's bond is tested when Birdy gets her first honest lover. 
The four encounter several challenges of early adulthood, such as toxic boyfriends, the battle to be perceived as 'serious' by their fellows, mental health issues, and dodgy landlords. What makes Everything I Know About Love more interesting is that the events relate to almost every current or former university student.  
The trailer from Peacock's primary YouTube Channel offers a glimpse at all the drama of the four girls, Birdy and Maggie's friendship journey, a shared house in London, awkward sexual encounters, first dates, and inharmonious night outs.
Who are the Series' Creators?
Alderton serves as the chief producer, writer, and creator of Everything I Know About Love alongside Tim Bevan, Eric Fellner, Suran Fletcher-Jones from Working Title TV, and Jo McCellan from BBC. Simon Maloney is the producer, with Julia Ford and China Moo-Young as the directors. 
The series is a Working Title Television, a branch of Universal Studio Group production.
Who Plays Who in the Series?
Alderton and the crew incorporate several talents, from Emma Appleton of Pistol as Maggie, Bel Powley as Birdy, Aliyah Odoffin as Amara, and Marli Siu as Nell to portray the four amazing 20-ish girls. Other characters include Ryan Brown as Nathan, Jordan Peters as Neil, and Connor Finch as Street. 
In a statement, Alderton outlined the series description followed by, "I cannot express how happy I am that Working Title Television and the BBC are making Everything I Know About Love.'
Premiere Date
Everything I Know About Love launches on Thursday, August 25th, exclusively on Peacock, with seven great episodes. 
Peacock has released the official trailer for more descriptions. You just got a plus one on your most binge-able watch list for this month.