Paramount Reveals 'Yellowstone' Season Five's Debut Date
Since its launch nearly 40 years ago, the Paramount Network has performed excellently in the streaming industry. The network recently unveiled an addition to its plate of drama shows with the fifth season of Yellowstone. 
Yellowstone launched its first episode in June 2018, attracting thousands of viewers across the globe. The second season landed a year after its pacesetter, followed by the third in July 2020 and the fourth instalment in November 2021. 
Yellowstone has garnered impressive scores across its past seasons, boasting an 8.7 out of 10-star rating on IMDb and an 84% average audience score on Rotten Tomatoes.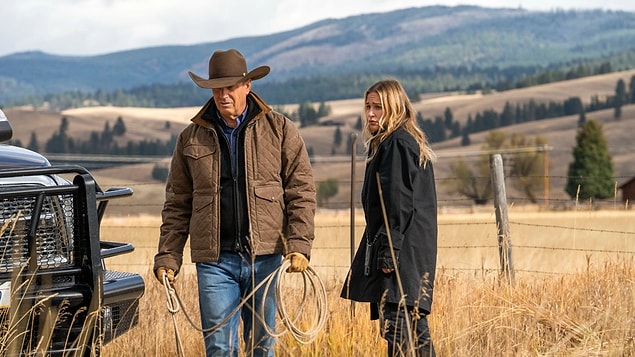 About 'Yellowstone' Season Five
After John, Kayce, and Beth were attacked in season three, the fourth instalment resumed with John's 'resurrection' from months into a coma while the other family members struggled with various issues. 
Beth won a position in Market Equity, which she used to learn related tips and techniques to destroy the organization. When her deeds are revealed, Beth is unceremoniously fired from the Market Equity but appears to have better plans. 
The fifth season is here to solve the numerous puzzles the previous seasons left on a cliffhanger. Some of the mysteries include Beth's next move after she was fired from Market Equities and the uncertain fate of the Yellowstone ranch.
Yellowstone season five's trailer starts with John Dutton's swear-in as the new Montana governor. After being questioned about what he will do first in his new office, governor Dutton appears to have a lot in mind. 
Evidently, there is plenty of chaos in waiting as Beth seeks to push her plans concerning Market Equity while protecting her father's side. Generally, the upcoming season will concentrate more on Dutton's governorship and its effects on his family- power has a price
Creators and Cast
Yellowstone was created by Taylor Sheridan and John Linson, alongside chief producers David C. Glasser, Kevin Costner, and Art Linson. The show's producers include Michael Polaire and John Volhlers.
The above team incorporated several talents into the series' success, such as Costner (John Dutton), Kelly Reilly (Bethany Dutton), Luke Grimes (Kayce Dutton), Wes Bentley (Jamie Dutton), Cole Hauser (Rip), Brecken Merrill (Tate), and Kelsey Asbille (Monica). 
Other characters include Finn Little (Carter), Ryan Bingham (Walker), Ian Bohen (Ryan), and Denim Richards (Colby). Season five's supporting characters are Kathryn Kelly (Emily), Jen Landon (Teeter), Wendy Moniz (Lynelle), and Mo Brings Plenty (Mo).
'Yellowstone' Season 5 Premiere Date
The fifth season of Yellowstone lands on Sunday, November 13th, with the premiere episode followed by weekly releases. 
You can catch up with the previous instalments on Peacock as per the platform's streaming charges.