News
Overwatch 2 Release Date Details, New Characters and More News
Overwatch 2 Release Date Details, New Characters and More News
Players have only until October 2, 2022 (Pacific Time) to play Blizzard's popular team-based FPS, Overwatch. But this shouldn't really sound like bad news—at least for most of the player base—because taking its helm is the upcoming Overwatch 2.
Overwatch 2 Is Free-To-Play
Unlike its predecessor, Overwatch 2 is set to be free-to-play and accessible to anyone who wants to play it. It also won't have loot boxes anymore. Instead, the game will feature an in-game shop where players can get their wanted skins without all the gambling stuff.
A battle pass will also be available to players, with a premium version that features exclusive skins, souvenirs, weapon charms, emotes, and more. The battle pass will also let players unlock the new heroes, much to the dismay of many fans. However, the new heroes are unlockable even with just the free version of the battle pass, according to Jon Spector.
Overwatch 2 Will Features 3 New Heroes
The first season of the battle pass will feature three new heroes, with another Tank hero coming for season two. The three unlockable heroes are Sojourn, Junker Queen, and the latest revealed support, Kiriko.
Sojourn and Junker Queen will be immediately available to players upon logging in to the game. On the other hand, Kiriko will have to be unlocked via the battle pass, though she will also be immediately available to players who buy the premium version of the battle pass.
The first season will introduce a total of six new maps, along with a new "Push" game mode. The gameplay of this new, fast-paced game mode will revolve around literally pushing a robot to take control of certain points on the map. There will also be tons of skins up for grabs.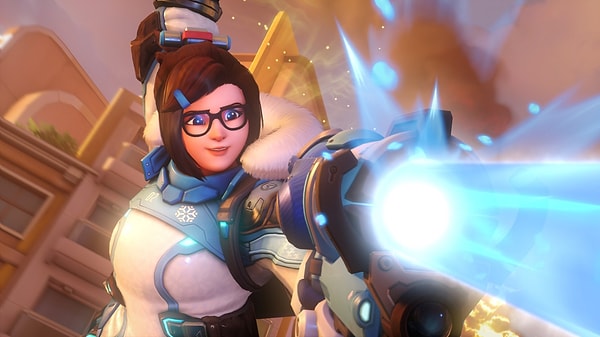 October 4 - Save the Date
Overwatch 2 will be available for early access starting on October 4, 2022, which can also be October 3 or 5 depending on the time zone.
If you already have Overwatch installed, you'll have the chance to preload Overwatch 2 even before the servers become live. The client will first ask you to update your game to Overwatch 2 before you can start playing.
Blizzard will have around a 27-hour window between the shutdown of Overwatch servers and when Overwatch 2 servers become fully operational. This downtime will give enough time for the team to sort things out to avoid (or minimize) potential problems.
Scroll Down for Comments and Reactions