News
Oscars Check-In: Is 'CODA' a Syrupy Feel-Good Film, or Genuinely Heartwarming?
Oscars Check-In: Is 'CODA' a Syrupy Feel-Good Film, or Genuinely Heartwarming?
Not only does the fledgling streaming service Apple TV+ cater to TV viewers, but it also now holds the exclusive rights to several awards-nominated feature films. One such film is CODA, a unique coming-of-age story in which the main character is a "child of deaf adults." With three Academy Awards nominations, including Best Picture, does CODA earn its recognition with its representation of deaf people or use its premise to cover up an otherwise hackneyed story? While critics admittedly have argued for both, most will thankfully find CODA's comedy-drama authentic, equally balancing a sincere portrayal of the struggle of a hearing-disabled family with a universal tale of finding individuality and following your heart.
The Story of 'CODA'
As a child of deaf adults, Ruby (Emilia Jones) has never lived much of a hearing person's life, often acting as her family's interpreter and spending lots of time working on her father's fishing boat. When she surprises herself by trying out for choir (and discovers for the first time that she is a good singer), Ruby opens herself up to a pathway that could divide her from her deaf family. As she immerses herself in the world of music, she questions if she should go it alone or get stuck on the fishing boat for the rest of her life.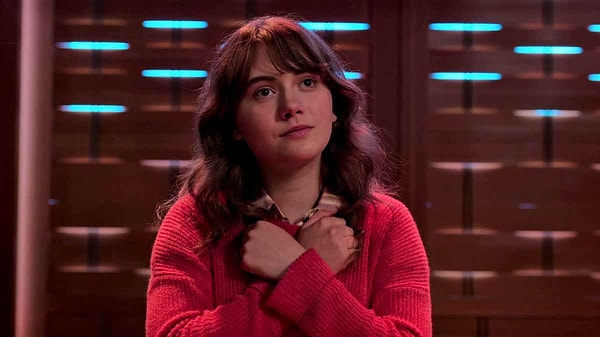 Should I Watch 'CODA?'
Though by no means perfect, CODA is a worthwhile watch that warms all but the most cynical of hearts and will be particularly welcomed by those who get emotionally invested in movies. Ruby's story is not the only reason for CODA's existence; when the family experiences the evident troubles of working in a world uninterested in putting them on an equal platform with the hearing world, the viewer feels the legitimate tension in all of their positions. Since the hilarious performance by deaf actor Troy Kotsur as Ruby's dad is reason enough to watch the film, those willing to let the whole family's perspective move them are almost guaranteed a rewarding experience with CODA.
Stream CODA anytime with an Apple TV+ subscription, available in most English-speaking countries.
Scroll Down for Comments and Reactions