News
One Of The Worst Industrial Disasters Happened In Texas And Not Many People Still Know Of It!
One Of The Worst Industrial Disasters Happened In Texas And Not Many People Still Know Of It!
Early on the morning of April 16, 1947, Fred Atwood Jr. and his wife, Yvonne, awoke to fire alarms sounding down at the docks in Texas City. They ate breakfast and gave their 6-month-old son, Kent, a bottle in his crib. Then they went outside to watch smoke rise from the French freighter SS Grandcamp docked in the town's port along the west shore of Galveston Bay....
It all started shortly after 8am that day, when longshoremen noticed smoke in the hold of the S.S. Grandcamp.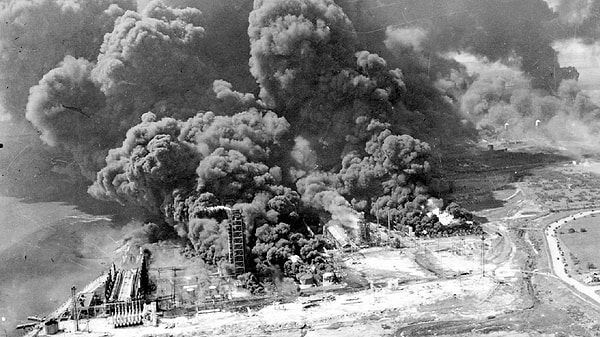 2,300 tons of fertilizer had already been stowed in the cargo area of the ship.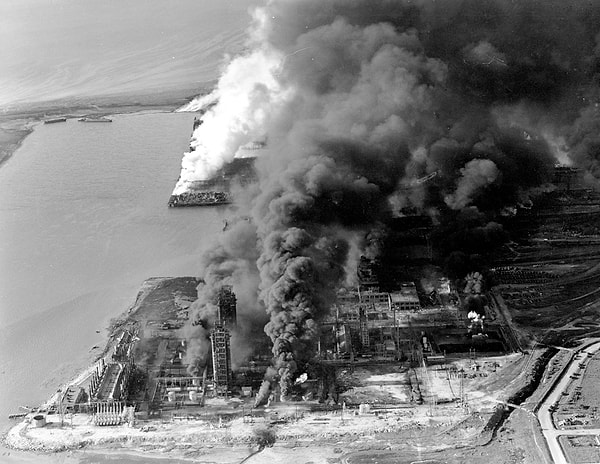 Shortly after 9:00am, the temperature inside the cargo area had risen enough to spark a massive explosion that was heard as far as 150 miles (240 km) away.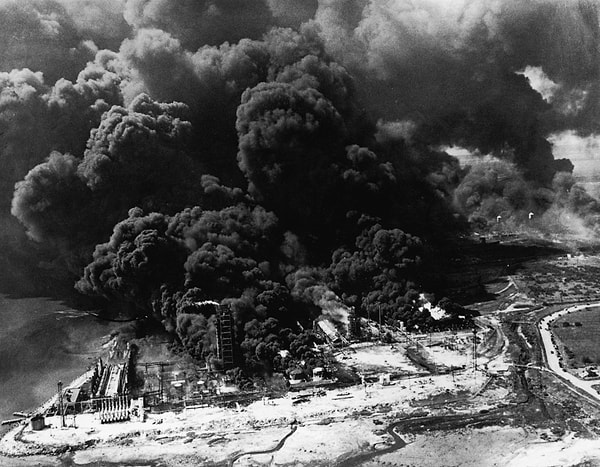 The fire sent billowing smoke across the city. A crowd gathered at the docks to watch firefighters battle the huge blaze.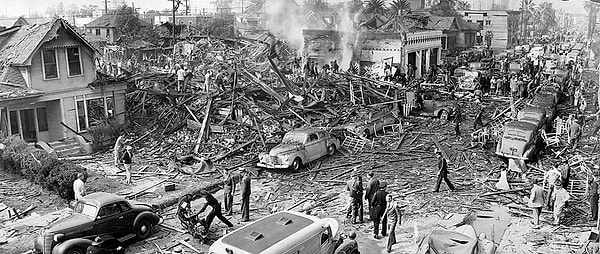 At 9:12am, the ammonium nitrate detonated, sending a massive fireball hundreds of feet into the air.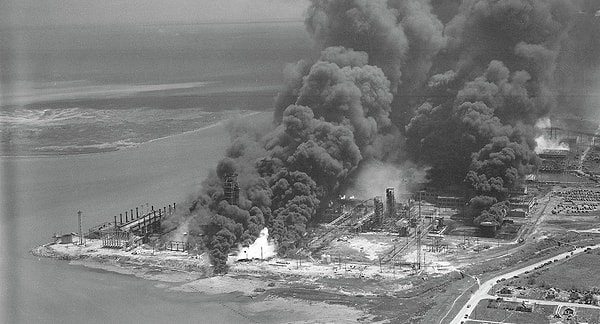 Everyone standing nearby, including almost the entire Texas City Volunteer Fire Department, was killed instantly.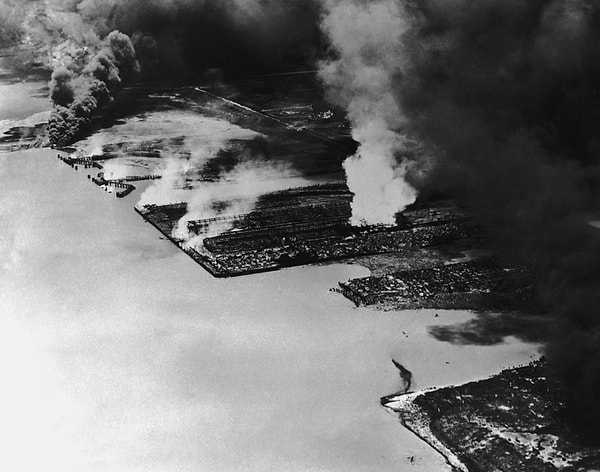 The fire continued to burn into the next day, and at 1:10am on April 17th, ammonium nitrate on a second ship exploded.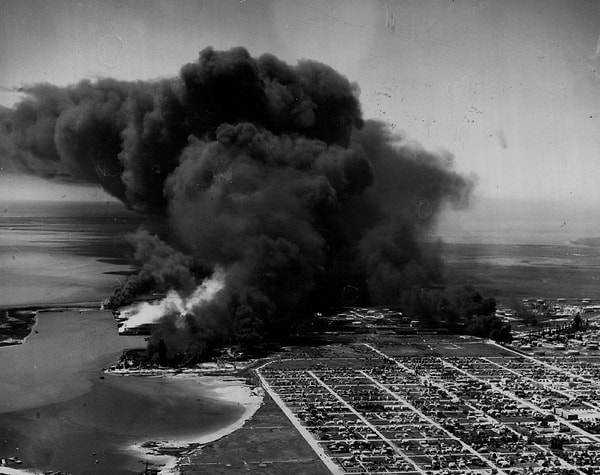 The exact number of dead was never determined. Estimates are that between 500 and 600 people died in the explosion.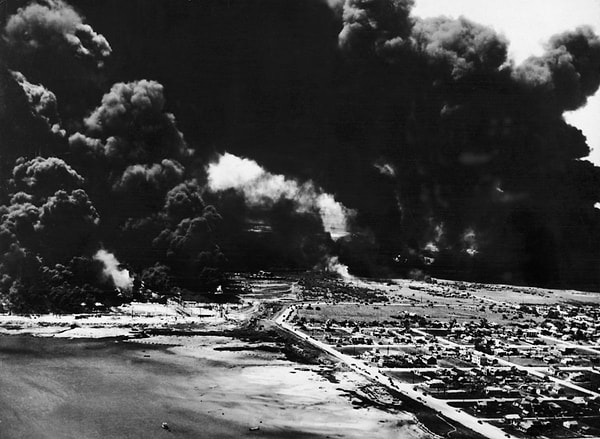 Burning wreckage ignited everything within miles, including dozens of oil storage tanks and chemical tanks.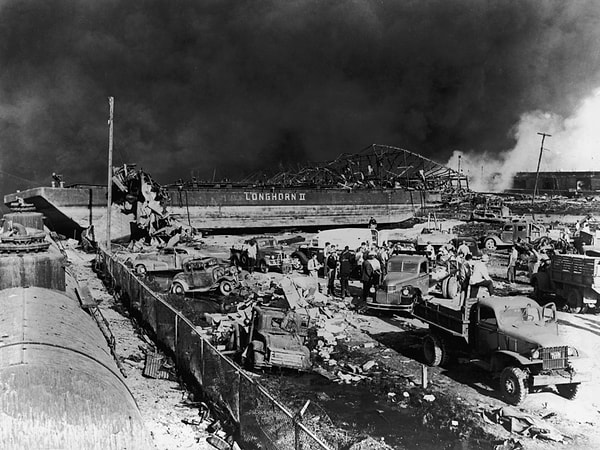 Eventually, 200 firefighters arrived from as far away as Los Angeles.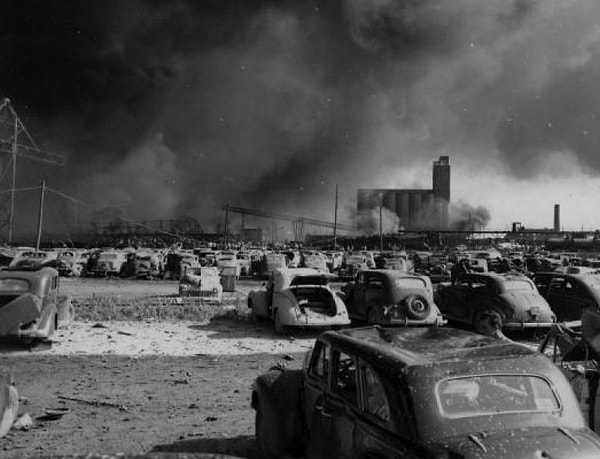 More than 5,000 people were injured, with 1,784 admitted to twenty-one area hospitals. More than 500 homes were destroyed and hundreds damaged, leaving 2,000 people homeless.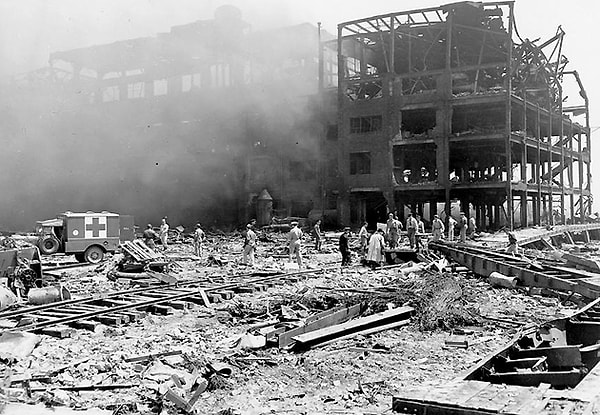 The disaster triggered the first ever class action lawsuit against the United States government.