News
Nicki Minaj Hints That New Album Will Drop By End of This Year
Nicki Minaj Hints That New Album Will Drop By End of This Year
Rap superstar Nicki Minaj has indicated that her long-awaited new album will be released by the end of this year.
Minaj was captured in conversation with one of her biggest idols, Jada Pinkett Smith, for an Interview Magazine feature that was published on Tuesday.
The Queens hip hop icon hinted that her upcoming album would drop this year in the interview.
Minaj said the success of her recent single, 'Super Freaky Girl,' encouraged her to release a new album.
"I wasn't sure how I was even feeling about having to put out an album this year, but that song happening and people liking it, that made me happy," Minaj said in the spread.
"People have gone through so much recently that they want to have fun. It'll probably expedite the album to come out this year," she then stated.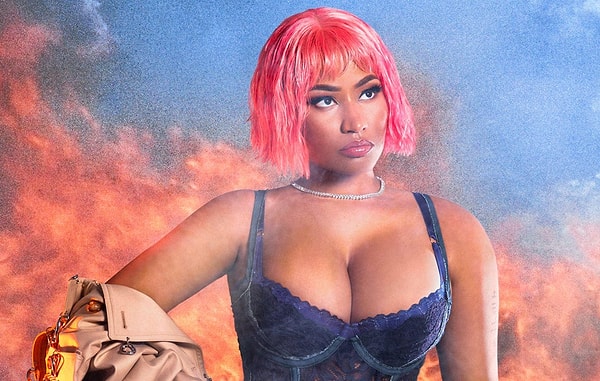 The album would be the Trinidad-born artist's fifth studio project, which is rumored to have been in the works since at least 2019.
Its also rumoured that Drake will have a role in the Young Money star's album.
Though little else has bee detailed about the new release, Minaj has given fans a good idea of the new album's vibe thanks t o several singles likely to feature on the LP.
Alongside 'Super Freaky Girl,' the rapper has also released the songs, 'Do We Have A Problem' and 'Bussin,' which both feature Lil Baby too.
'We Go Up,' with Fivio foreign is another song which could make the final track list.
Nicki Minaj ft. Fivio Foreign - We Go Up (Official Video)
If released this year, the as of yet untitled project will be Minaj's first release since 2018 and the album 'Queen.' Similarly, that album was released four years after the rapper's previous work, 'the Pinkprint.'
That said, Minaj did have a release earlier this year in the form of a compilation album of her greatest hits, titled 'Queen Radio: Volume 1.' That mix featured songs from throughout her highly successful career, such as 'Super Bass,' 'Anaconda,' and 'High School.'
Nicki Minaj - High School (Explicit) ft. Lil Wayne
This news breaks after a week when Minaj has never been far from the headlines.
Late last week the rapper voiced her discontent on Twitter with the news that 'Super Freaky Girl,' would not receive a nomination in the Grammy's rap categories, instead being seen as a pop song.
A dramatic twitter feud with Latto then followed after the 'Big Energy' artist took exception to Minaj tweeting that her song should also be made ineligible for a rap award if 'Super Freaky Girl,' was ineligible.
Scroll Down for Comments and Reactions