News
Nicholas Hoult & Nicolas Cage Are Renfield & Drácula In Horror Comedy Film 'Renfield'
Nicholas Hoult & Nicolas Cage Are Renfield & Drácula In Horror Comedy Film 'Renfield'
Universal Pictures just released the trailer for the action and fang-packed film Renfield starring the English multi-award nominee Nicholas Hoult as the titular character Renfield and the Golden Globe award winner Nicolas Cage as Conde Drácula.
Watch the video below:
'Renfield' Plot
The movie focuses on the compelling connection between English descendant Renfield and his blood-sucking boss Count Dracula as the long-suffering servant strives to weasel out of Dracula's ensnare after decades of service. 
After Renfield rescues a damsel in distress, the feisty traffic cop Rebecca Quincy (Awkwafina) in New Orleans, the two fall in love. However, there's still the glitch of Dracula's ownership.  As Renfield tries to leave his boss's employ, it complicates the dynamics of their relationship. 
As viewed in the trailer, Renfield is in a supportive therapy group where he talks about his Dracula issues to an unbelieving group leader. On his mission to quit his dead-end profession, Renfield gets a taste of heroism. 
At the end of the preview, Dracula makes his grand frightful entrance in the sight of Renfield and his support buddies. "Now let's eat!" the boss from hell says as he unleashes his dragon sharp teeth. God only know who Dracula feeds on.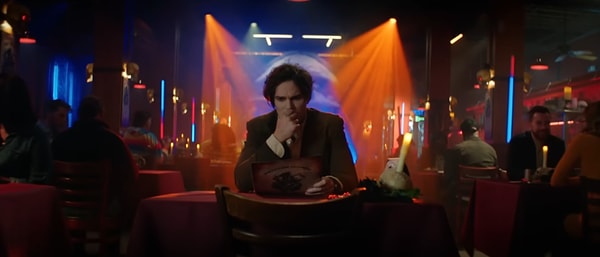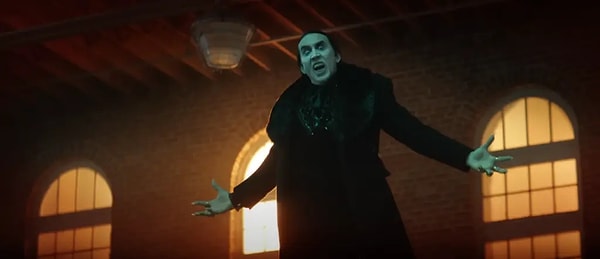 Crew Members
Christopher McKay directs the upcoming film from a script crafted by Ryan Ridley. McKay made his feature film directorial debut with 2017's The Lego Batman Movie. He also directed the military sci-fi film The Tomorrow War (2021).
Cast
Joining the lead casts, we have Awkwafina (Crazy Rich Asians) as Rebecca Quincy, Renfield's love interest; Ben Schwartz (Parks and Recreation) as Teddy Lobo, a mobster; Brandon Scott Jones (Ghosts) as Mark, the therapy group leader; Adrian Martinez (Focus) as Chris Marcos, a traffic cop; Caroline Williams (The Texas Chainsaw Massacre) as Vanessa; Shohreh Aghdashloo (The Exorcism of Emily Rose) as Ella, a mob leader; Bess Rous (Murder in the First) as Caitlyn and James Moses Black (Black and Blue) as Captain J. Browning.
When Does 'Renfield' Premiere?
Renfield will spook U.S. theaters on April 14, 2023.
Scroll Down for Comments and Reactions