News
New Movie Alert - Is 'Marry Me' Rom-Com Gold, or Not Worth the Effort?
New Movie Alert - Is 'Marry Me' Rom-Com Gold, or Not Worth the Effort?
Marry Me, the new film starring Jennifer Lopez and Owen Wilson, delivered the necessary pre-Valentine's Day romantic comedy uptick along with mediocre critical reviews on Peacock, the NBC streaming service, on February 11th, 2022. Like everything released around the 14th of this month, potential viewers might be wary of which choices are just for the holiday hype and which have a genuine heart. Will Marry Me hold up as a rom-com favorite of the year or go down as another unmemorable 2000s J. Lo flick?
A Premise Promising, Well, Not That Much
Despite its Rotten Tomatoes score, Marry Me has better reviews than almost every Lopez film (except for Hustlers, of course). With that in mind, this graphic novel adaptation is memorable, but that is not always to the film's benefit. The leads, including Wilson, will decide for you if this is worth watching since both are charming and use their signature lovable film personalities from start to finish. Unfortunately, the movie around them relies too prevalently on clichés, uninspired characterization, and predictability following the reveal of a flawed and supremely ridiculous premise (left a mystery here in case you want to be very surprised). For those out there who can survive on star power alone, Marry Me might have just enough, though with a waste of other well-known faces, you are likely to be more disappointed than thrilled by everyone's average performance here.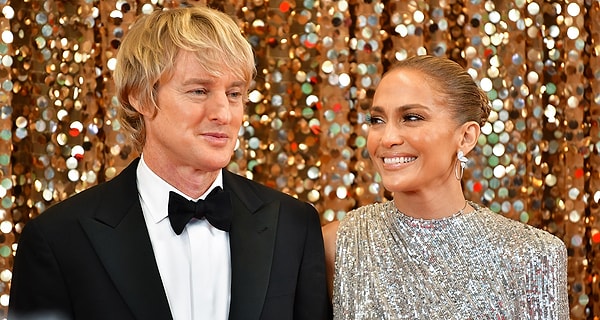 The Critics Versus Audience Debate
There's a notable distinction between the good and the likable elements in this film. If you like Jennifer Lopez's singing, dancing, and committed heartfelt gazes, Marry Me might win you over, even if the movie itself is not a work of art. Going in as a critic or a devoted rom-com lover, your feelings on the genre will not change after watching this movie. If you want to connect to a film with more than a "been there, done that" attitude following the first 20 minutes, Marry Me is not the one for you.
Rating: 5/10
★★★★★☆☆☆☆☆
Scroll Down for Comments and Reactions