New K-Drama 'Café Minamdang' Debuts on Netflix—Release Date, Trailer, and More…
An intriguing new television series centers on a suspicious café and its similarly suspicious customers.
Seo In-guk, Oh Yeon-seo, Kwak Si-yang, Kang Mi-na, and Kwon Soo-hyun are some of the cast members of the upcoming 'Café Minamdang' television series in South Korea. This K-Drama is based on a web novel by writer Jung Jae-ha entitled 'Minamdang: Case Note', which was published on KakaoPage and won the platform's web novel contest's highest award.
'Café Minamdang' Trailer
The trailer for the upcoming Korean series 'Café Minamdang' is already available on Youtube. The trailer can also be watched below:
'Café Minamdang' Synopsis
A former profiler who converted to shamanism and his coworkers are followed as mysterious events unfold in the series. It also chronicles the story of Minamdang, a dubious café, and its clients.
Former criminal profiler Nam Han-Joon now works as a fraudster. He operates the fortune teller shop Minamdang and disguises himself as a fortune teller for his con tricks. His appealing physical features and slick speaking abilities draw clients to the shop.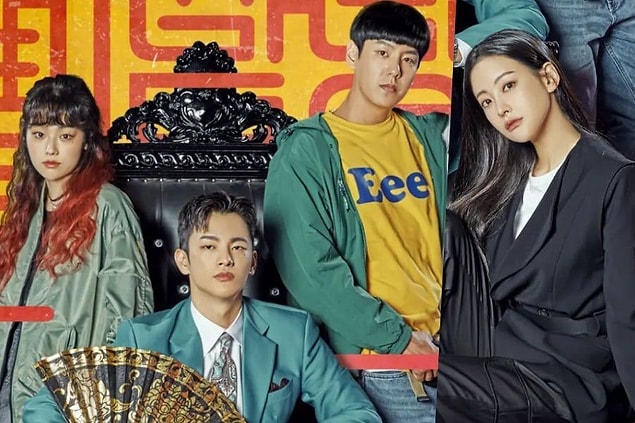 He scams his clients out of their money, but he also gets interested in their situations and assists them in their resolve. Even his clients receive customer service from him. Soo-Cheol and Nam Hye-Joon are partners. Nam Hye-Joon is the younger sister of Nam Han-Joon and operates a private detective agency with Soo-Cheol. She's a top-tier hacker.
For three years, Han Jae-Hee has been a detective. She strives to live a moral life and is passionate about her work. Han Jae-Hee and Nam Han-Joon develop feelings in some way.
'Café Minamdang' Cast
'Café Minamdang' features the following as the main cast:
Seo In-Guk as Nam Han-Joon

Oh Yeon-Seo as Han Jae-Hee

Kwak Si-Yang as Gong Soo-Cheol

Kang Mi-Na as Nam Hye-Joon

Kwon Soo-Hyun as Cha Do-Won
For the supporting roles, 'Café Minamdang' features the following:
Jonathan is played by Baek Seo-hoo and works part-time at Minamdang.

A fifteen-year seasoned investigator, Jung Man-sik plays Jang Doo-jin.

Kim Sang-hyeop, played by Heo Jae-ho, is a dedicated detective.

Na Kwang-tae, played by Jung Ha-joon, is a rookie detective.

Kim Cheol-geun, the police chief, is played by Jung Eun-pyo.

Lee Min-kyung, a VVIP client of Minamdang, is played by Hwang Woo-seul-hye.

Park Jin-sang, the director of Joyce Entertainment, is played by Baek Seung-ik.

Kim Byung-soon plays Park Dong-gi, who is Jin-father sang's and the head of a real estate insurance firm.

Aunt Im, played by Jung Da-eun, is a mystery fate teller.

Won Hyun-jun plays as Gu Tae-soo
'Café Minamdang' Release Date
'Café Minamdang' releases on Netflix next week. The series will be available for streaming this coming Monday, June 27, 2022.
Excited about the release of 'Café Minamdang' on Netflix? Tell us what you think in the comment section below!