News
Netflix Sets to Produce 'Beverly Hills Cop' Sequel After Nearly Three Decades
Netflix Sets to Produce 'Beverly Hills Cop' Sequel After Nearly Three Decades
Fans of the classic action comedy film Beverly Hills Cop and its follow-ups are bewildered to know that Netflix is resurrecting the franchise after a nearly thirty-year hiatus.
'Beverly Hills Cop 4' Cast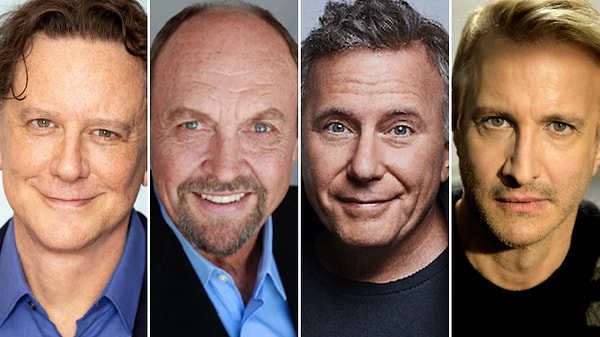 The streamer recently announced that some of the original movie's favorite casts would be returning to the fourth installment, named Beverly Hills Cop: Axel Foley. Eddie Murphy will reprise his iconic role as the loud-mouthed and obnoxious Detroit cop Axel Foley. 
Joining Murphy are Judge Reinhold, who played Beverly Hills Detective William "Billy" Rosewood, John Ashton, who played Billy's partner, Detective Sergeant John Taggart and Paul Reiser, who starred as Detective Jeffrey Friedman, Axel's partner. 
Another original cast member confirmed to return is Bronson Pinchot, who went by Serge in the first and third installments. Pinchot only had limited screen time compared to his former co-stars. 
In the first Beverly Hills Cop film, Pinchot's character was a gallery salesman who Axel met briefly. Axel bumped into Serge again in Beverly Hills Cop III when the latter was the owner of Serge's Survival Boutique. Pinchot is also known for starring in the classic film Risky Business (1983) alongside Tom Cruise. 
Beverly Hills Cop: Axel Foley will also bring newcomers Taylour Paige of Hit the Floor and Joseph Gordon-Levitt of Super Pumped: The Battle of Uber, to the table.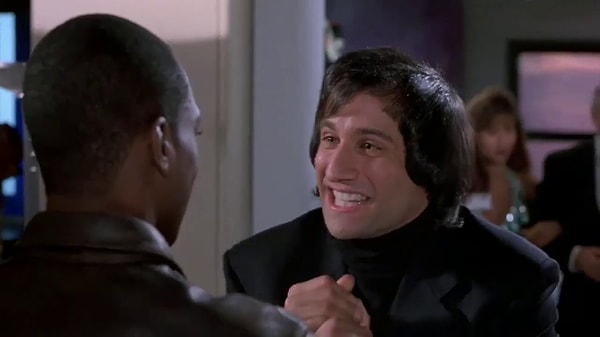 About the 'Beverly Hills Cop' Franchise
The original film Beverly Hills Cop premiered in 1984 and grossed $316 million on a $13 million budget. It was the seventh highest-grossing movie of the year. The follow-up films Beverly Hills Cop II and Beverly Hills Cop III were released in 1987 and 1994. 
The franchise spawned the instrumental theme song 'Axel F' that became a huge hit, ranking #3 on the Billboard Hot 100 in the United States.
Jonathan Banks was in 'Beverly Hills Cop'
It takes a diehard Beverly Hills Cop fan to notice that Jonathan Banks starred in the initial 1984 film as Tack, one of the villains.
Banks is widely recognized for his role as Mike Ehrmantraut in the crime drama series, Breaking Bad and its spin-off Better Call Saul.
Scroll Down for Comments and Reactions