News
Netflix's 'The Witcher: Blood Origin' Set for Christmas Release
Netflix's 'The Witcher: Blood Origin' Set for Christmas Release
The famous Netflix action-adventure and fantasy drama show, The Witcher, has spawned a new limited series, The Witcher: Blood Origin, for the same streamer. 
The Witcher landed on Netflix in December 2019 and lasted for two seasons, while the third is under production. 
Its prequel miniseries, The Witcher: Blood Origin, set to premiere near the end of December, will lie in the same genre as its mother series.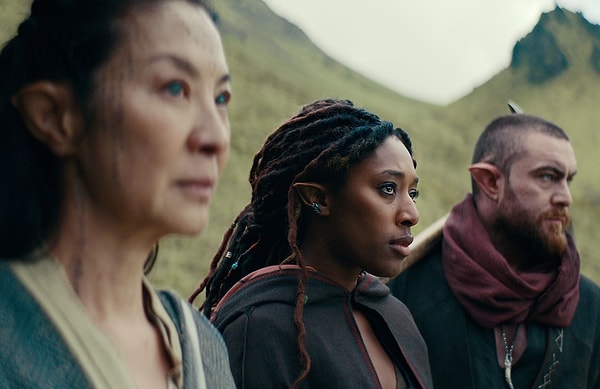 What's the Storyline for 'The Witcher: Blood Origin'?
Set 1200 years before the occurrences of its mother series, The Witcher: Blood Origin will take fans back to where everything began. The show will explore the never-told-before story of its mother's continent, from the first Witcher creation and what led to the mix-up of spheres where elves, men, and monsters became one. 
Currently, the elves are striving to build their long-gone kingdom while seeking refuge in Cintra (a realm already experiencing many struggles). The Witcher: Blood Origin will cover the entire story of the rise and fall of the Elvin kingdom.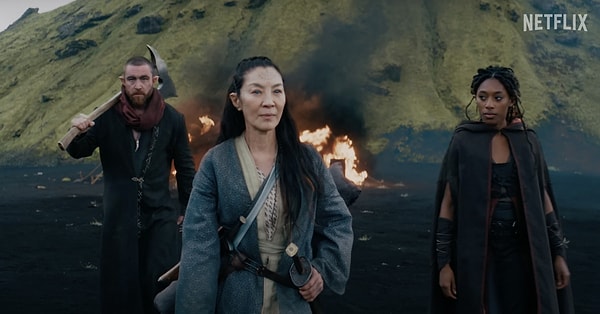 What's in the Trailer for 'The Witcher: Blood Origin'?
After sharing the official teaser for The Witcher: Blood Origin a month ago, Netflix uploaded the official trailer three weeks later, and it's more comprehensive. 
The trailer lasts 2 minutes and 34 seconds, showcasing the genesis of the golden Elvin era of 1200 years ago. Seven warriors, strangers, and outcasts unite to fight an unstoppable empire. 
The trailer finalizes with a sneak peek of the storyteller, Seanchaí, who can travel through time and different worlds.
Who Produced 'The Witcher: Blood Origin?
The Witcher: Blood Origin is created by Lauren S. Hissrich and Declan de Barra, alongside Bear McCreary as the composer. The show is chiefly produced by Matt O'Toole, Hissrich, Declan, Sean Daniel, Jaroslaw Sawko, Tomasz Bagiński, Jason Brown, and Sean Daniel. 
Platige Image and Hivemind are the production companies behind the show's success.
Who Plays Who in 'The Witcher: Blood Origin'?
The upcoming limited series boasts several actors on its cast list, including Sophia Brown (Éile), Laurence O'Fuarain (Fjall), Michelle Yeoh (Scian), Minnie Driver (Seanchaí), and Jacob Collins-Levy (Eredin). 
Other characters are Dylan Moran (Uthrok One-Nut), Nathaniel Curtis (Brían), Mirren Mack (Merwyn), and Lenny Henry (Chief Druid).
When is 'The Witcher: Blood Origin' Coming Out?
The Witcher: Blood Origin will premiere exclusively on Netflix on Sunday, December 25th 2022, with four episodes. 
The show was initially said to have six episodes, although it was changed to four, as revealed by Declan.
Scroll Down for Comments and Reactions