Netflix's 'The School for Good and Evil': Is It Worth Watching?
News
>
Netflix's 'The School for Good and Evil': Is It Worth Watching?
The newest fantasy movie, The School for Good and Evil, is currently streaming in all lands ready to spread princesshood and villainry around the world through Netflix. Should you give it a watch?
The School for Good and Evil | Official Trailer | Netflix
The movie centers around Sophie, a beautiful soul dissatisfied with her ordinary life, and Agatha, her best friend, who is a more strange and sullen type and is frequently referred to as a witch by local townsfolk. It is based on author Soman Chainani's New York Times Bestselling YA Fantasy Series of Books.
The extraordinary duo became close at an early age after Sophie's mother passed away; they despise their surroundings and long for a better life. After learning about the famous School for Good and Evil, Sophie uses her village's Wishing Tree to contact the school in the hopes of beginning her adventure as a princess. Both young women have been whisked away to the school and assigned to opposing sides: Agatha to the School of Good and Sophie to the School of Evil. This follows Agatha confronting Sophie for trying to leave her behind. In a real test of their relationship, the two try to get out of their tough situations while fending off a lurking presence inside the school.
Sophia Anne Caruso (The Sound of Music Live!) plays the aforementioned Sophie in the movie, while Sofia Wylie (High School Musical: The Musical: The Series) plays Agatha, who is Sophie's best friend. Charlize Theron plays Lady Lesso, Kerry Washington plays Professor Dovey, Laurence Fishburne plays The Schoolmaster, Michelle Yeoh plays Professor Anemone, and Cate Blanchett does the voice of The Narrator/The Storia.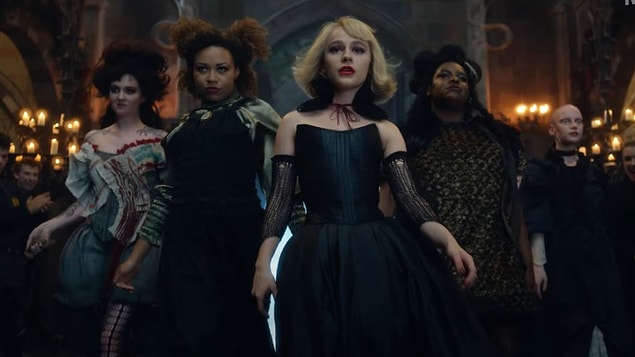 With a running duration of two and a half hours, this massive, magical trip is far too long but rarely do we catch any glimmers of the exceptional filmmaking skill that consistently makes Paul Feig's movies so captivating. As with 'Bridesmaids,' 'Bridesmaids,' 'The Heat,' and 'A Simple Favor,' he's telling a story about female friendship, complete with all of its highs and lows and unique complications. And, of course, the clothes are beautiful; the famous sartorial director wouldn't cut corners there.
Feig did explain his aspirations for the world-building portion of his vision in a comprehensive interview with IGN. He placed importance on elements that would give the movie a sense of realism, like creating non-CGI characters and real sets. Additionally, he wished for the architecture to stand out from the world's well-trodden territory, which is occupied by the Potters. These things give the viewer the impression that they could step into this world and feel both new and strange.
But even more than that, Feig was committed to upholding the book's main narrative and genre since he was impressed by the co-leads friendship and the narrative's 'school switch' theme.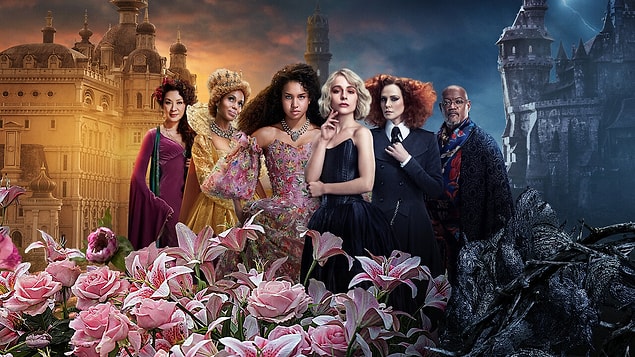 Did Feig Suceed After All?
Yes, We believe he did. Without slipping into nostalgia, Feig respects the legacy of classic fairy tales while giving them a fresh perspective. Although this is not Once Upon a Time or Snow White and the Huntsman, it will gladly accept the support of fans who can relate to it and enjoy it.
The project's tagline is that it borrows from the popular forerunners of its genre without being completely copied. As the friendship between Sophie and Agatha and the difficulties that evil brings to them take center stage, references to Harry Potter, The Princess Bride, and a few noteworthy Disney animated stories mix in smoothly in the background.
Given that it is a contemporary interpretation of the genre, the movie's message is both evident and appreciated. The narrative leans toward empathy for the 'gray' areas of our lives, bringing some reality into the binary fantasy world.
Agatha is the backbone of this story, as she embraces balance, independence, and friendship as her guiding ideals. It assists in bringing back into the open all the depraved personalities who are around her.
This is a genuinely fascinating phenomenon that offers youngsters a wonderful opportunity to learn about the sneaky influence of prejudice. Additionally, both sides' production designs are absolutely over-the-top in their contrasting extremes: the School for Good resembles a wedding cake you might live in, while the School for Evil resembles a gothic version of Hogwarts. The clothes these young women wear are not only bright and unique, but they also change as Agatha and Sophie learn more about who they really are. This is thanks to costume designer Renee Ehrlich Kalfus, who also worked on Feig's sharp and sensual 'A Simple Favor,' where she made the clothes.
Above all, The School for Good and Evil could sometimes be a little too drawn out and repetitious. Yet, it also fills a gap in the mid-budget fantasy storytelling environment for young audiences, particularly young women. This movie stands out from its contemporaries because of its sound themes and two of its leading actors' outstanding performances!
So should you give it a watch? Definitely a yes!
The School for Good and Evil | One Week Countdown | Official Trailer 2 | Netflix