Netflix's New Arabic-language Series "Love, Life, And Everything In Between" Is Debuting This March
News
>
Netflix's New Arabic-language Series "Love, Life, And Everything In Between" Is Debuting This March
This anthology series flavored with dark humor explores love at large — and relationships up close — as an ode to Valentine's Day in several Arab towns.
Viewers are exposed to scenes of life and love in many Arab cities in this anthology series. The play explores many perceptions of love and relationships, as well as what it means to care for each other, throughout all of the different storylines.
Directed by award-winning and Oscar-nominated directors from six different Arab countries, the eight short films consist of sometimes dark, sometimes humorous and often seriously insightful look at 'Love, Life & Everything in Between' in the MENA region.
'Love,Life And Everything In Between' Season 1: Release Date and Trailer
Netflix has dropped the teaser trailer of 'Love, Life & Everything in Between' ahead of its release which is on March 10, 2022.
Love, Life & Everything In Between | Official Trailer
About 'Love, Life And Everything In Between' Season 1
All of the stories are linked by the fact that they take place on Valentine's Day and are intended to present a unique perspective on love through the eyes of filmmakers from all over the world, as well as from different generations.
'The events of each story take place on Valentine's Day, a time that challenges lead characters to express love, understand it, and live it within unique situations that come with unexpected twists and turns,' according to the Netflix press release, 'a time that audiences are captivated by relatable emotions, familiar settings, and the unmatched talents of actors and directors alike.'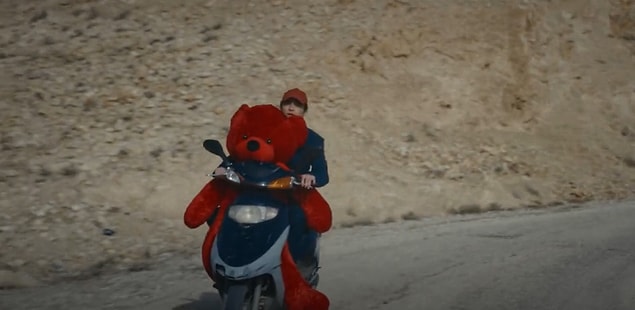 Here's the list eight short films lined-up in 'Love, Life and Everything in Between':
National Day of Mourning in Mexico
Written by: Nura ElSheikh
Directed by: Khairy Beshara
Main Cast: Asser Yassin – Nadah El Shazly – Aly Sobhy – Nura Cheichaa
The Big Red Heart
Main Cast: Elie Njeim – Fadi Abi Samra – Rita Hayek – Alain Saadeh – Mohamad Akil – Issam 
Bou Khaled
Written & Directed by: Michel Kammoun
Sidi Valentin
Written & directed by: Hicham Lasri
Main Cast: Lotfi – Nasser Akabab – Fatima Zahraa Quanboua – Gourbatchev
Kazoz
Written by: Amira Diab
Directed by: Amira Diab – Hany Abu Assad
Main Cast: Amer Hlehel – Shaden Kanboura – Samer Bisharat – Samah Mahmoud – Manal Awad
Glitch Love
Written & Directed by: Mahmoud Sabbagh
Main Cast: Dhay AlHelaly – Sami Hanafy – Oum Kalthoum Sara Brad – Ismail AlHassan
Al-A'sha
Written by: Mohamed AlHamoud – Abdulmohsen Aldhabaan
Directed by: Abdulmohsen Aldhabaan
Main Cast: Mishal AlMutairi – Reem Habib
Baby doll & Lamb chops
Written & directed by: Kaouther Ben Hania
Main Cast: Abdelhamid Bouchnak – Mourad Gharsalli – Nadim Cheikhrouha – Anissa Daoud – Fatma Felhi – Hela Ayed -Jihed Cherni – Slym Achour
O'Brother
Directed by: Sandra Bassal
Written by: Rafik Morkos
Main Cast : Ahmed Ezz- Passant Shawky- Salah Abdallah- Adham Hossam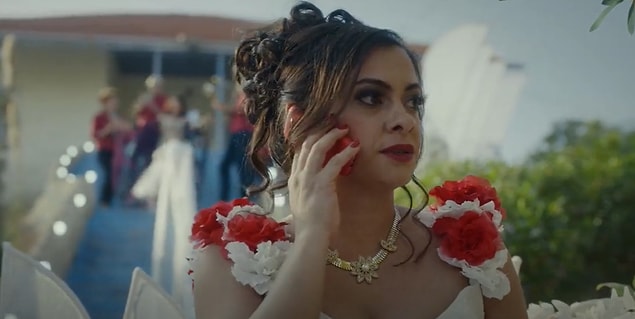 'Love,Life And Everything In Between' Season 1: Synopsis
It's summer in the Hamptons, when a widower and his teenage daughter are romanced by a divorcee and her son, a recent college graduate. The developing relationships implode when an all-night party ends badly. 
Several families meet and become intertwined in love relationships in the Hamptons. Their choices are put to the test, when a summer party ends badly causing the relationships to implode. What unravels is 'LOVE and EVERYTHING IN BETWEEN'
'Love,Life And Everything In Between' Season 1: Production Details
Here are six award-winning Arab directors who have worked on the eight short films. 
Abdulmohsen Al-Dabaan- The Saudi screenwriter, who is the co-founder of Saudi Arabia's Talashi Films, directed several short films such as "Three Men and a Woman" and "The Incomplete Chronicles of Folk Tale."
Hany Abu-Assad- Hailing from Palestine, the Oscar-nominated director is best known for his movies "Omar," "The Mountains Between Us," and "Paradise Now."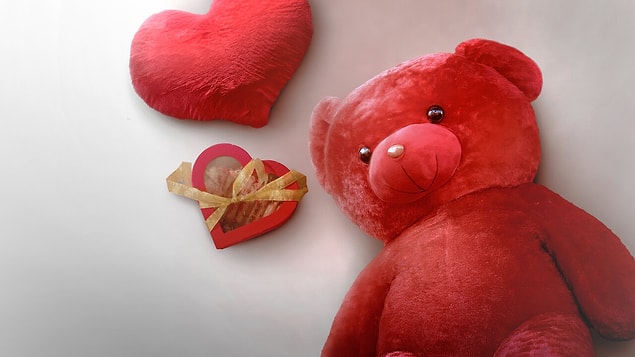 Michel Kammoun- The Lebanese director has written and directed many acclaimed short films and has participated in a number of festivals around the world.
Hicham Lasri- The Casablanca-based artist is best known in the international film festival circuit for his avant-garde and experimental works like "The End."
Kaouther Ben Hania- The Tunisian film director is best known for her Academy Award-winning film "The Man Who Sold His Skin," which was shortlisted for the international feature film award in 2021.
Khairy Beshara- The renowned Egyptian director has a career that spans over 50 years. He worked on hit movies like "Ice Cream Fi Glym," "Amrica Shika Bika," and "Fatat El-Masna."
Produced by Union of Video & Filmmakers with Project Producer Antoine Khalife, the series will be available in 190 countries on Netflix, subbed in 33 languages, and dubbed to five.