News
Netflix Revises a Mysterious Military Murder with 'I Am Vanessa Guillen'
Netflix Revises a Mysterious Military Murder with 'I Am Vanessa Guillen'
It's been over two years since a U.S. Army soldier, Vanessa Guillen, was found murdered with her body parts dismembered and buried near the Neon River. 
Vanessa had gone missing over two months before her body parts were discovered, attracting nationwide attention from celebrities, humanitarian units, and other young adults. Vanessa's murder main suspect, Aaron D. Robinson, took his life soon after the victim's body was discovered. 
Netflix has decided to revisit the case in the form of a film directed by Christy Wegener.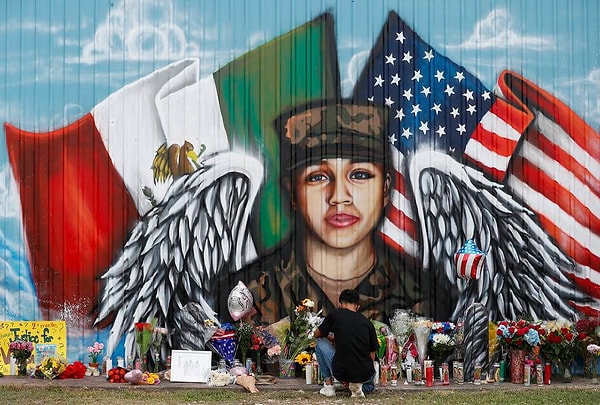 What's 'I Am Vanessa Guillen' About?
I Am Vanessa Guillen tells the story of a twenty-year-old United States Army soldier of the same name. The crime documentary film takes viewers through intense investigations and interviews with the officials. 
In 1 hour and 35 minutes, I Am Vanessa Guillen goes into how Vanessa was humiliated at the army base, causing her both physical and mental torture, revealed through the development of insomnia and significant weight loss. 
Vaness reported the situation to her superiors and her mother too. Nothing much was done about Vanessa's harassment at work until she was murdered. 
The documentary will also showcase Vanessa Guillen's family's quest to find her whereabouts, alongside a cry for justice for their daughter's death. The constant pressure from the public triggered the U.S. government to take action on the case. 
Although the main suspect had already shot himself to death, his girlfriend, Cecily Aguilar, was captured for assisting him in the crime.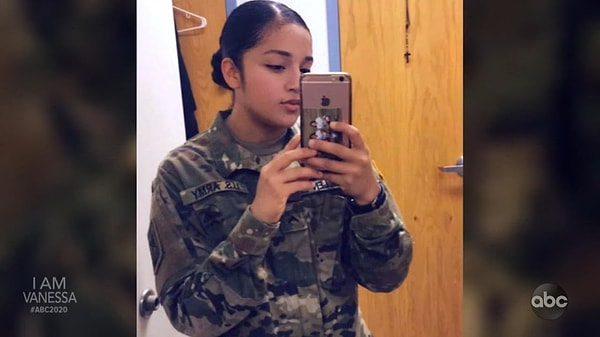 Is there a Trailer for 'I Am Vanessa Guillen'?
Yes. Netflix unveiled the trailer for the upcoming movie around a week ago. In 2 minutes and 22 seconds, the trailer begins with a deep search for Vanessa Guillen as protesters and journalists reunite. 
It also offers glimpses of Vanessa's sister and mother recounting the last days before her disappearance. Vanessa's case draws unmatched attention from the public as the family pushes for justice and compensation for damages.
Who Created 'I Am Vanessa Guillen'?
I Am Vanessa Guillen is directed by Christy Wegener, who also chief produces alongside Nell Constantinople, Jon Bardin, Liz Garbus, and Dan Cogan. 
Other producers include Armando Croda, Lindsey Cordero, and Isabel Castro. The film is a project of Story Syndicate and Conduit Films.
Who Casts 'I Am Vanessa Guillen'?
I Am Vanessa Guillen primarily presents past images and videos of Vanessa Guillen herself, alongside her family members, Gloria Guillen (Vanessa's mother) and Vanessa's sister. 
Other people featured in the film include Kirsten Gillibrand, the U.S. New York, Senator and Jackie Speier, California Congresswoman.
'I Am Vanessa Guillen' Release Date
I Am Vanessa Guillen will land on Thursday, November 17th 2022, exclusively on Netflix.
Scroll Down for Comments and Reactions