News
Netflix Releases the Top-Grossing Horror Movie 'Insidious' This July – Release Date and Other Details
Netflix Releases the Top-Grossing Horror Movie 'Insidious' This July – Release Date and Other Details
After their son mysteriously slips into an unending sleep, a family learns that evil spirits have taken up residence in their home. They discover things are far more personal than they anticipated when they ask a professional for assistance.
Starring Patrick Wilson, Rose Byrne, and Barbara Hershey, 'Insidious' is a 2010 American supernatural horror film directed by James Wan and written by Leigh Whannell. It is the first installment in the Insidious franchise, and the third in terms of the series' in-story chronology. 
The plot revolves around a couple whose son mysteriously goes into a vegetative state and starts acting as a vessel for various evil spirits on the astral plane.
Insidious had its world premiere on September 14, 2010, at the 2010 Toronto International Film Festival (TIFF). On April 1, 2011, FilmDistrict gave the movie a significant theatrical release. Chapter 2 (2013), a sequel to the movie, and two prequels, Chapter 3 (2015) and The Last Key (2018), are released after it.
Grossing a total of $97 million worldwide, 'Insidious' was one of the most profitable films of 2011 next to Cars 2 having a worldwide profit of $362 million.
'Insidious' Trailer
The trailer for the horror film 'Insidious' is already available on Youtube. The trailer can also be watched below:
'Insidious' Plot
A family searches for assistance for their son Dalton after he suffered a mysterious injury in the attic and went into a coma. They have little idea that there is more to this never-ending sleep than meets the eye as they investigate the paranormal and unearth the past, which holds the secret to bringing their kid home permanently.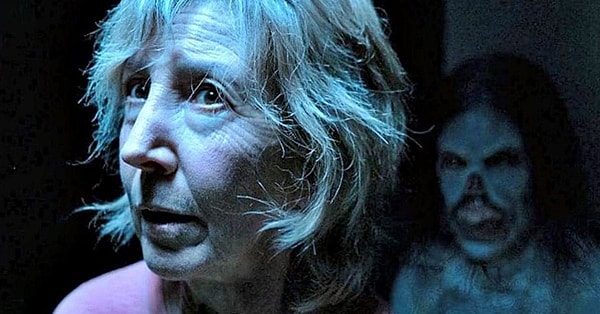 'Insidious' Cast
The following gives life to the film 'Insidious':
Patrick Wilson as Josh Lambert

Josh Feldman as young Josh

Rose Byrne as Renai Lambert

Lin Shaye as Elise Rainier

Ty Simpkins as Dalton Lambert

Barbara Hershey as Lorraine Lambert

Brynn Bowie and Madison Bowie as Kali Lambert

Leigh Whannell as Steven 'Specs'

Angus Sampson as Tucker

Andrew Astor as Foster Lambert

Heather Tocquigny as Nurse Kelly

Corbett Tuck as Nurse Adele

Ruben Pla as Dr. Sercarz

John Henry Binder as Father Martin

Christopher Marr Besina as Ghost

Marfren Cubar as Tree

Joseph Bishara as Lipstick-Face Demon

J. LaRose as Long-Haired Fiend

Philip Friedman as Parker 'Marilyn' Crane / The Bride in Black: Friedman's character was credited on-screen as 'the Old Woman'.

Kelly Devoto and Corbett Tuck as Doll Girls

Ben Woolf as Dancing Boy

Lary Crews as the Whistling Ghost Dad

Jose Prendes as Top Hat Guy

Caslin Rose as the Ghoul / Contortionist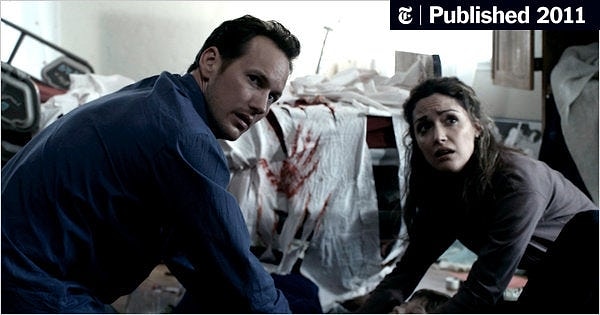 'Insidious' Release Date
'Insidious' will be available for streaming on Netflix on Friday, July 1, 2022.
'Insidious' Box Office
The film opened with $13.3 million, making it #3 at the US box office behind Hop and Source Code. On a budget of $1.5 million, it has since grossed a total of US$54 million in the US and $43 million internationally, for a total of $97 million worldwide.
Are you looking forward to the release of 'Insidious' on Netflix? Tell us what you think about the movie in the comment section below.
Scroll Down for Comments and Reactions