News
Netflix Confirms The Arrival Of 'Tall Girl 2' This February
Netflix Confirms The Arrival Of 'Tall Girl 2' This February
Tall Girl 2 is an upcoming American romantic comedy directed by Emily Ting from a screenplay by Sam Wolfson. The film stars Ava Michelle, Sabrina Carpenter, Griffin Gluck, and Steve Zahn. 
It is the sequel to the 2019 film Tall Girl which was one of the most talked-about Netflix original movies of 2019. And it's certain that the Tall Girl sequel will replicate the original film and prove a big hit for Netflix, and it will be one of the best new Netflix movies coming in 2022.
'Tall Girl 2' Release Date
'Tall Girl 2' premieres on Netflix on Feb. 11, just over two years after the original movie's release in September 2019.
'Tall Girl 2' Trailer
Along with the release date announcement, Netflix also unveiled the official trailer for the sequel, and it has received an overwhelming response from the audience.
'Tall Girl 2' Synopsis
As insinuated by the title, Tall Girl spins around Jodi, a 16-year-old young lady who is more than six feet tall. Since she has always been the tallest girl in the school, Jodi turns out to be a little insecure about her looks and starts grasping things negatively. 
In 'Tall Girl 2', Jodi tries to rebuild her sense of confidence that trickles down to all aspects of her life. However, those hard-fought insecurities return in the face of pressures at school.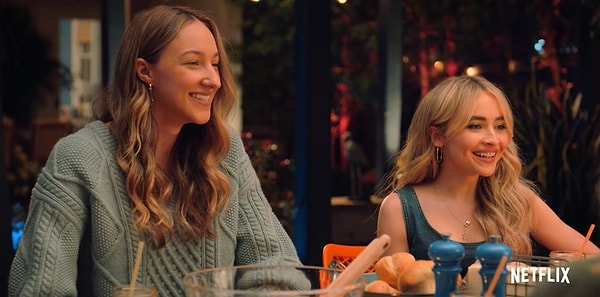 Cast
Some of the original cast are reprising their role on the sequel with a few new faces. Here's who to expect back in Tall Girl 2.
Ava Michelle as Jodi Kreyman, Sabrina Carpenter as Harper Kreyman, Griffin Gluck as Jack Dunkleman, Luke Eisner as Stig Mohlin, Anjelika Washington as Fareeda, Rico Paris as Schnipper, Johanna Liauw as Stella, Clara Wilsey as Kimmy Stitcher, Steve Zahn as Richie Kreyman, Angela Kinsey as Helaine Kreyman
Are you looking forward to watching 'Tall Girl 2' on Netflix on February 11th? Drop your thoughts in the comment section below.
Scroll Down for Comments and Reactions