News
My Hero Academia Season 6: Trailer, Release Date, Cast, Everything You Need to Know!
My Hero Academia Season 6: Trailer, Release Date, Cast, Everything You Need to Know!
My Hero Academia is a popular anime series that's been running since 2016. The show is set in a world where people have superpowers, and it follows the adventures of Izuku Midoriya, who dreams of becoming a superhero himself one day.
The first four seasons of My Hero Academia have been very successful, so it's no surprise that fans are eagerly awaiting the release of season 6.
Although the original run of My Hero Academia Season 5 was last year from March 27 to September 1, 2021, it was only this year, on March 8, 2022, when Funimation dropped the official English dub of the first part of season 5.
Today, we'll discuss when My Hero Academia Season 6 is dropping and more!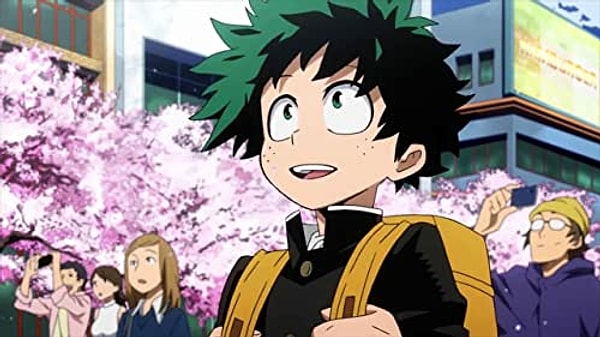 About My Hero Academia Season 6
We're currently on the 6th season of My Hero Academia. This season follows the events of the previous one, with Izuku Midoriya and his friends attending U.A. High School, a school for heroes-in-training.
The last season ended with the heroes looking out of their classroom. However, not everything is back to normal just yet. In fact, things are about to get a lot more complicated for our heroes. The city is now brimming with supervillains, and it's up to them to stop everything from descending into total chaos.
With this last scene, our best guess is that Season 6 will focus mainly on the Paranormal Liberation War, which can be seen in chapters 253-306 in the manga. This is a huge conflict that will see the return of some major villainous characters, as well as the introduction of a few new ones. Many are also highly counting on this since it's one of the most exciting parts of the manga.
Some of the popular rumors floating around are that one of the supporting characters will die and that the main character will discover something in him that he hasn't known before. We'll wait and see if these are indeed true!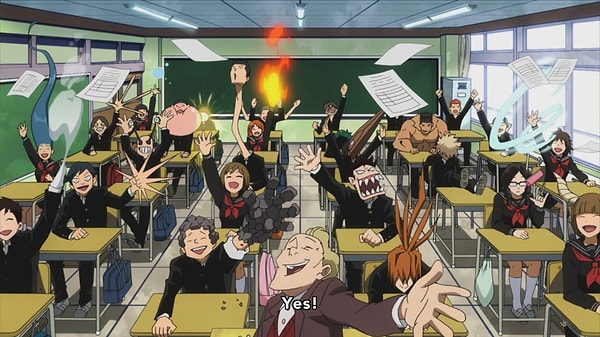 My Hero Academia Season 6 Trailer
The wait for My Hero Academia season 6 is finally over as the trailer dropped, and fans can't contain their excitement. With the release of the trailer, we also got our first look at the new arc of the story, which will focus on the Pro Heroes Vs. Villains battle.
The trailer gives us a look at the rising tension among our heroes. We also see Deku in his full glory. The trailer then ends with a huge cliffhanger which has left fans eagerly waiting for the new season.
Take a look at it yourself:
My Hero Academia Season 6 - Official Trailer 3 | AniTV
My Hero Academia Season 6 Cast
My Hero Academia has an expansive cast, with a large number of both main and supporting characters. We'll likely see most, if not all, of these characters, return for season 6. Of course, there's no official list yet, but here are our guesses.
Izuku Midoriya - Daiki Yamashita (Japanese), Justin Briner (English)

Katsuki Bakugo - Nobuhiko Okamoto (Japanese), Clifford Chapin (English)

All Might - Kenta Miyake (Japanese), Christopher R. Sabat (English)

Ochaco Uraraka -Ayane Sakura (Japanese), Luci Christian (English)

Tenya Ida -Kaito Ishikawa (Japanese), J. Michael Tatum (English)

Tsuyu Asui - Aoi Yuki (Japanese), Monica Rial (English)

Minoru Mineta - Ryo Hirohashi (Japanese), Brina Palencia (English)

Momo Yaoyorozu - Marina Inoue (Japanese), Colleen Clinkenbeard (English)

Fumikage Tokoyami - Yoshimasa Hosoya (Japanese), Josh Grelle (English)

Shoto Todoroki - Yuki Kaji (Japanese), David Matranga (English)
Obviously, there are a lot more characters than this, but these names are just some of the most important ones. We're hoping there will be more characters introduced in season 6 as well.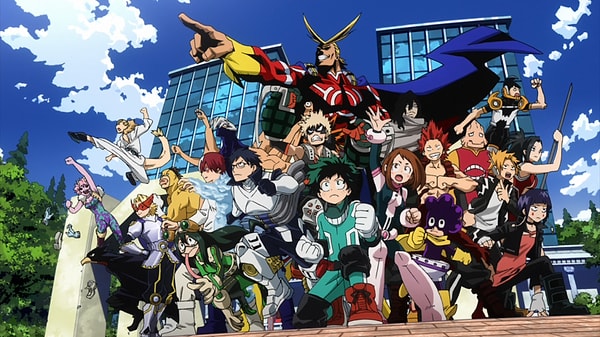 My Hero Academia Season 6 Release Date
Unfortunately, not much is known about the season 6 release date yet. We don't have an official release date, though it's been rumored that the season will premiere sometime in October 2022. According to some reports and the original trailer, it will drop in Fall 2022.
Additionally, some fans will be able to watch the premiere of the 6th season before anyone else due to the Hero Fes event, which takes place annually. This event will take place on August 8th and 9th in Japan, and it will feature the first episode of season 6 being shown early.
This is all the information we have so far about My Hero Academia season 6. We'll be sure to update this article as soon as more information is released. In the meantime, be sure to check out the trailer and get excited about the new season!
Scroll Down for Comments and Reactions