News
'Monster: The Jeffrey Dahmer Story' Complete Timeline In Chronological Order
'Monster: The Jeffrey Dahmer Story' Complete Timeline In Chronological Order
What is the chronological order of the events in the most streamed real-crime series Dahmer?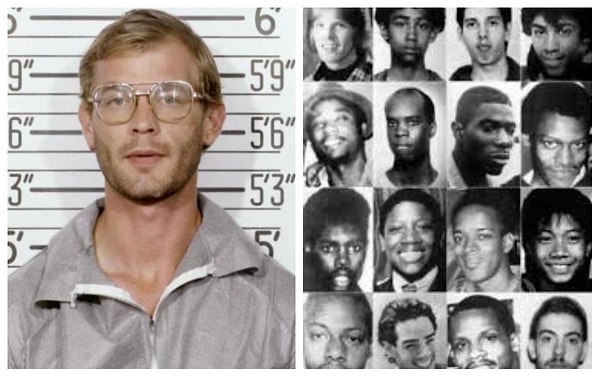 What is Dahmer all about?
The story of Monster was based on a real-life crime scene set by America's most well-known serial killers. This new Netflix drama explores the real-life crimes of Jeffrey Dahmer, also known as 'Milwaukee Cannibal,' one of the bloodiest serial killers of the 20th century. He commits crimes of sexual assault, murder, and pedophilia. In his life as a serial killer, he managed to kill almost 17 people between the years of 1978 and 1991, usually of black, Asian, and Latino nationality. Most of his victims are men and young boys, which is connected to his condition of having a pedophilic disorder. The sequence of events follows his crimes from his first victim down to his last murder case. The series illustrates the lives and personalities of his victims before becoming his targets.
The Jeffrey Dahmer Story became one of the most controversial TV series on Netflix because it is questioned by critics due to the fact that such events are real-life scenarios. The series was created and directed by Ryan Murphy and Ian Brennan, with Evan Peters, who plays the role of Jeffrey Dahmer. As the sequence of the event was chronologically re-enacted, it uses time jumps to make flashbacks in the life of Dahmer. The series also portrays the struggle of a victim in the hands of a killer and the scenario for solving the cases.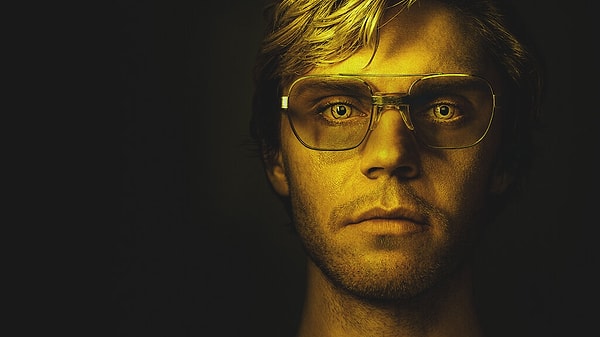 In his tactics of targeting his victims, he usually uses public places like malls, gay bars, and bus stops. He uses ways of sending them into his apartment to accommodate them and then puts a drug into their drinks. The moment that he successfully disarmed his prey, he would then have sex with them and cut their body parts, skulls, and organs as souvenirs, sometimes even eating them.
As the movie uses a lot of flashbacks, it is difficult to keep up with the series' storyline, especially since some scenes are flashbacks into the lives of the serial killer and the victim itself. With the complexity of the events of the story, it is quite hard to acknowledge the passage and the sequence of events happening in the series.
To make things a bit less complicated, here are the sequences of events and the victims illustrated in Monster: The Jeffrey Dahmer Story.
The Birth of A Monster
In the year 1959, Lionel and Joyce Dahmer had just started building their family. When Jeffrey was still in the womb of his mother, Joyce, her pregnancy became life-threatening to her unborn child because of the medications and prescriptions she was taking for her mental health condition. Such an event was not included in the series but plays a big part, especially in episode 6 of the series on the deaf case of Tony Hughes, who was exposed to antibiotics that made him permanently deaf.
1886- Dahmer was introduced to Taxidermy
With his mother's condition of having mental health problems, the relationship in his family is not as perfect and normal as it is. Their relationship got worse when her mother attempted to end her own life and was accidentally witnessed by Jeffrey. During this time, Jeffrey, as a six-year-old child, developed a habit that most serial killers possess. His first kill was a tadpole that he captured and poured motor oil into their container, which slowly killed the poor creatures. 
It is also at that time that he develops his hobby of being fond of taxidermy with his father, Lionel. Taxidermy is an art in which a deceased animal will be stuffed out to regain its original form. Jeffrey and Lionel found the dead body of an opossum. Lionel, who was interested in dead bodies and bones, taught his son about them, and the two of them took the body apart at home.
1977- Dahmer's Gender Orientation
As adolescents enter the stage of Jeffrey's life, he then realizes his true gender orientation. He's been fond of working out and collecting magazines of bodybuilding posters. Jeffrey, as a teenager, has no active interaction with his peers. This year, Jeffrey found his first target, a local male jogger. In his intention of attacking the runner, he hides in some bushes but fails to proceed with his plan. Jeffrey, at this time, also develops his addiction to alcohol when her parents decide to get a divorce.
1978- Steven Hicks, 18 The First Kill
In 1978, Jeffrey Dahman successfully fulfilled plans for his next victim, Steven Hicks. Steven Hicks picks up a hitchhiker whom he offers to lift into a concert. But to proceed with his tactics of murdering his victims, he persuaded Steven to hang out at his house. He killed Steven by hitting him with gym equipment and choking him to death. He then carcasses Steven's body and buries it on his parents' property.
1979- Jeffrey Dahman in the U.S. Army
Jeffrey trained as a medical specialist in the U.S. Army in 1979. Because he worked around medical equipment and chemicals, he knew about tranquilizers, which played a big role in his killings.
1981- Jeff lives in West Allis, Wisconsin.
After having an alcohol addiction, Jeffrey was discharged from the U.S. Army. His father sends him to his grandmother, Catherine, in West Allis, Wisconsin. He manages to get a job as a Polish butcher because he runs out of money due to his vices. Because of having a pedophilic disorder, he stole a mannequin from a store and used it for his sexual desires.
1987- Steven Tuomi, 24
In November 1987, Jeffrey managed to hunt for his second victim, Steven Tuomi, a short-order cook in a Milwaukee restaurant. He killed Steven at the Ambassador Hotel in Milwaukee by putting drugs into his beverage. Jeffrey even said that he found his victim underneath him with a cave in his chest, though he has no recollection of doing it. Investigators did not find the victim's body because Steven packed him in a large suitcase on his way out of the hotel. He brings the body into his grandmother's house and dissolves it with acid.
1988- Jamie Doxtator, 14
He met his third victim, Jamie Doxtator, in 1988 at a bus stop outside a gay club. He lured in the 14-year-old boy by telling him that he would be giving him money. Jamie, who ran away from home two days before he met Jeffrey, was intrigued by the offer from the killer. As he brought Jamie into his grandmother's house, he drugged him and had sex with the young boy before dismembering his body. Jeffrey even uses a sledgehammer to smash Jamie's bones so he cannot be found by the police.
1988- Richard Guerrero, 25
He offered Richard $50 to spend the night with him. When he brought him to his grandmother's house, he drugged him and choked him to death before slaughtering his body and dissolving it after a month.
1989- Anthony Sears, 26
Anthony Sears is an aspiring model who he met in a gay bar, the exact gay bar where he has been hunting for his prey. Just like his other victims, he lured Anthony into his grandmother's house, gave him pills, and killed him. People say that the serial killer kept the victim's head and sex organs because he found him attractive.
1990- Apartment 213
Jeffrey Dahman moves into an apartment after the incident of his grandmother interfering in his business, which saves the life of Ronald Flowers. He even managed to kill 11 victims that he lured into his apartment, having sex with them and killing them. His neighbors constantly report the suspicious noise and smell coming from Jeffrey's apartment. He was evicted, which led him to meet Tracy Edwards. He intended to kill Tracy, but he managed to fight back against Jeffrey and escape the apartment. Tracy reported to the police, which led to his being under investigation and later arrested.
1992- Jeff's Plead
Jeffrey appealed to the court that he had a mental disorder and insanity. But the families of the people he hurt were very determined to put him in jail, so the court turned down his appeal and gave him 15 life sentences in a row.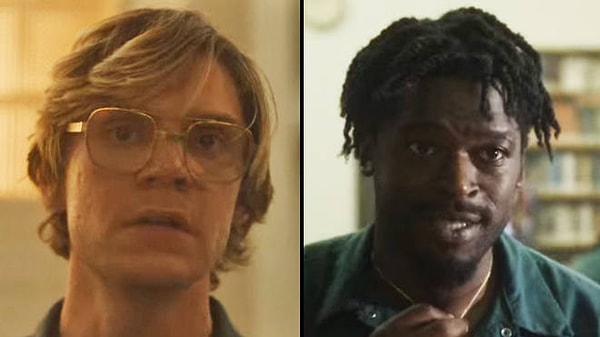 1994- Christopher Scarver and The End of A Serial Killer
Christopher Scarver is an American serial killer who suddenly gained popularity after killing the Milwaukee Cannibal. He was a fellow inmate of Jeffrey Dahman in Wisconsin's Columbia Correctional Institution. Scarver hated the popularity and fame that Jeffrey gathered inside the prison and decided to study his case. He attacked Jeffrey and Jesse Anderson in a weight room. Scarver said that he asked Jeffrey if he liked seeing those men in pain, and Jeffrey claimed that he did, which made Scarver disgusted. He punches Jeffrey and whacks him with a 20-inch-long metal bar.
The 10-episode series ended with his death in the year 1994. It is ranked as No. 1 on the streaming platform. There was even a conflict between his parents on the decision to preserve his brain. Though not all victims of Dahman were included in the Netflix series, here are some of his victims that were not mentioned above.
1990-Edward W. Smith, 28

1990-David C. Thomas, 23

1991-Curtis Straughter, 18

1991- Lindsey Errol

1991-Anthony Hughes, 31

Konerak Sinthasomphone, 14th edition, 1991

1991-Matt Turner, 20

Jeremiah Weinberger, 23 in 1991

1991—Oliver Lacy, 23.

1991-Joseph Bradehoft, 25
DAHMER - Monster: The Jeffrey Dahmer Story | Official Trailer (Trailer 1) | Netflix
Scroll Down for Comments and Reactions