Minecraft 1.19: The Wild Update
News
>
Minecraft 1.19: The Wild Update
The long-awaited update has arrived, currently only available as a snapshot, meaning that it is not yet an official release. According to the previous teaser, some of the content in the update will be frightening, making players more hesitant to venture into caves. Nonetheless, this update will include a ton of exciting new features, such as new biomes to be explored and mobs to be encountered, among other things. The official release of this update has not yet been announced, but it might arrive in early 2022.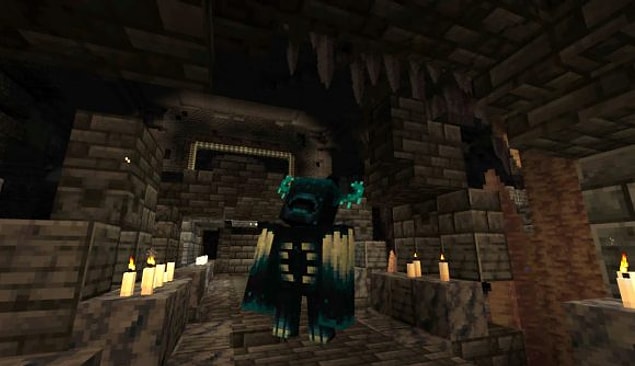 A new update means new things to fear, such as the Warden, who lives in the deepest and darkest layer of Minecraft's underground world. The teaser revealed that the Warden is extremely sensitive to sound and vibrations, which is quite unique because Minecraft has never had a feature like this. You can use projectiles like eggs and snowballs to distract the Warden and direct it to where you threw it. Based on the teaser, the Warden is extremely dangerous to fight, taking down a player with full netherite gear in two hits. Fortunately, an encounter with the Warden can be avoided by venturing into structures known as the Ancient Cities which prevents mobs from spawning.
Not everything in this update will be as terrifying as the Warden. There will be exciting implementations, such as the mangrove swamp, a combination of the swamp and jungle biomes. Moreover, the swamp biome will also be revamped with added items and mobs such as mud blocks, frogs, tadpoles, and fireflies. According to the results of the 2021 mob votes, a new mob called the Allay will also be introduced. The Mojang team is working hard to provide these major updates for players to enjoy.
See more of the update here: https://www.youtube.com/watch?v=or1DfXdqu3U