Mike Tyson's Wives and His 7 Children
News
>
Mike Tyson's Wives and His 7 Children
Mike Gerard Tyson or sometimes called "Iron Mike" and "Kid Dynamite" in the early days of his career, is considered as one of the best heavyweight boxers of his time. He is also known as "The Baddest Man on the Planet". And while he is known for his boxing career and somewhat controversial life, here are a few things that we should also know about him:
Mike Tyson won 50 of his 58 boxing matches before he retired in 2005.

He has been a hands-on father since his retirement.

He married thrice and has seven children.

One of his children died in 2009.
Mike Tyson had his fair share of marriages throughout his career. He was married to Robin Givens, and then to Monica Turner, and finally to Lakiha Spencer. For us to further understand his family and his relationship to his children, let us briefly take a look at his love life.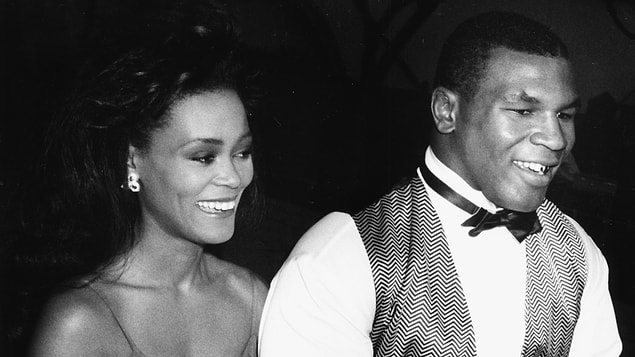 Married and divorced Robin Givens
Tyson was first married to actress Robin Givens in 1988. The couple got divorced in 1989 when Givens accused Tyson of violence, spousal abuse, and mental instability. The couple did not have any children.
Relationship with Kimberly Scarborough
Kimberly Scarborough had a brief relationship with Tyson after his split with Givens. The two, while never married, had a daughter in 1990. She is Mikey Lorna Tyson who is now working as a plus-size model.
Married and divorced Monica Turner
In 1997, Tyson then married Monica Turner and had two children with her— Rayna who was born in 1996 and Amir who was born in 1997. The couple had a great run in their relationship but eventually ended up divorced in 2003 when Tyson was accused of adultery.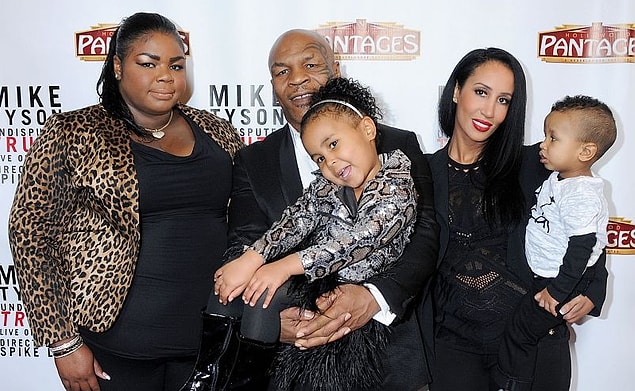 Relationship with Sol Xochitl and the death of his daughter, Exodus
In the early 2000s, Tyson had an affair with Sol Xochitl and had two children with her. In 2002, Miguel was born and then in 2005, his sister Exodus was born.
Unfortunately, in 2009, Tyson had to face one of the most difficult battles in his life when Exodus died. Reports say that she was playing on the treadmill, which was neither plugged nor turned on, and got strangled in one of the cords. Miguel, who was seven at the time, immediately alerted their mother. Sol tried to give CPR to her daughter and also called 911.
Tyson was in Las Vegas during that time and immediately flew back to Phoenix to be with his daughter.
Exodus was placed on life support but later passed away in March of 2009.
Tyson was never able to publicly talk about the incident without looking teary-eyed. He says that he doesn't want to know if someone was at fault for his daughter's death, because if someone is, then there would of course be some trouble.
Present life and his marriage to Lakiha Spencer
Just 11 days after the tragic accident involving one of his daughters, Tyson got married for the third time on June 6, 2009 to Lakiha "Kiki" Spencer. They now have two children, Milan who was born in 2008 and Morocco who was born in 2011. The couple has been together for more than a decade.
Now we can't say that Mike Tyson's life is perfect. He may have had his fair share of failed relationships and heartbreaks, but we can only hope for the best for him and his family.