News
Meet MasterChef Gordon Ramsay's Children - Who are They?
Meet MasterChef Gordon Ramsay's Children - Who are They?
Gordon Ramsay has worked hard to live a balanced life. His name has become synonymous with good food, aside from being a well-known TV personality and successful restauranteur.
Together with his wife, Cayetana "Tana" Elizabeth Hutcheson, they run what looks like a tight-knit household with their eldest Meghan, twins Jack and Holly, Mathilda, and three-year old Oscar.
However, in 2016, tragedy struck the Ramsays when Tana miscarried 5 months into a pregnancy. Gordon has been quoted in the media as saying that the tragedy has brought the family closer. It certainly seems that way with siblings Jack and Megan who dedicated their participation in the London Marathon to their unborn brother.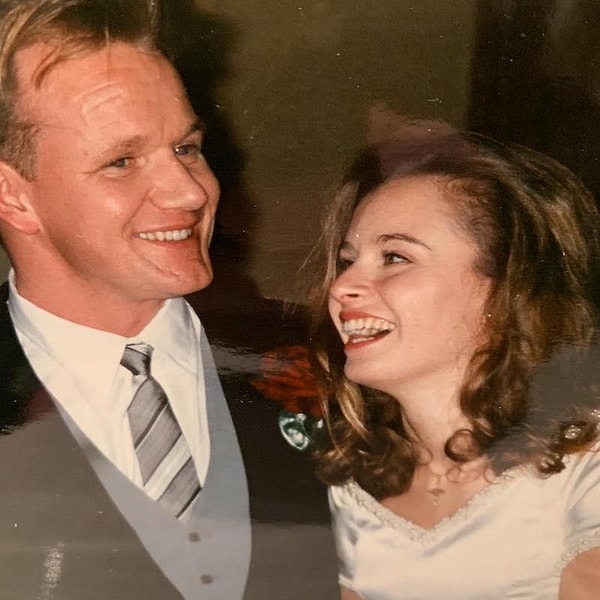 For the uninitiated, here are some quick facts about Gordon Ramsay to keep you in the loop: 
What many do not know is that Gordon is a frustrated athlete. A keen footballer, he played for Warwickshire at the age of 12 and had a trail with Rangers at 15 but an injury during training ended a football career. Forced to re-think his future, he went back to school and earned a degree in hotel management in 1987. It's safe to say that without the injury, Gordon wouldn't be the world-class chef he is today.
He has trained with some of the best chefs in the world, namely Albert Roux, Guy Savoy, Joel Robuchon, and Marco Pierre White. After learning from the best, Gordon decided to venture on his own when he turned 31.
He opened a restaurant in his namesake, the "Restaurant Gordon Ramsay" which was given three Michelin stars. This turns out to be just the beginning of his culinary empire. Today, he has restaurants in Atlantic City, Las Vegas, Singapore, Qatar, Doha, and Dubai, aside from the ones in the United Kingdom.
His celebrity chef status is well-earned as he has definitely paid his dues. He also hosts and produces his own TV shows such as the MasterChef, Hell's Kitchen, and even Gordon Ramsay: Uncharted. 
Despite a very successful career, he always prioritized his family and managed to raise five adorable children. No one in the family seems to be interested in following in his footsteps but it might be too premature to tell- after all, Oscar is only three! 
Here are some quick facts about the Ramsay kids: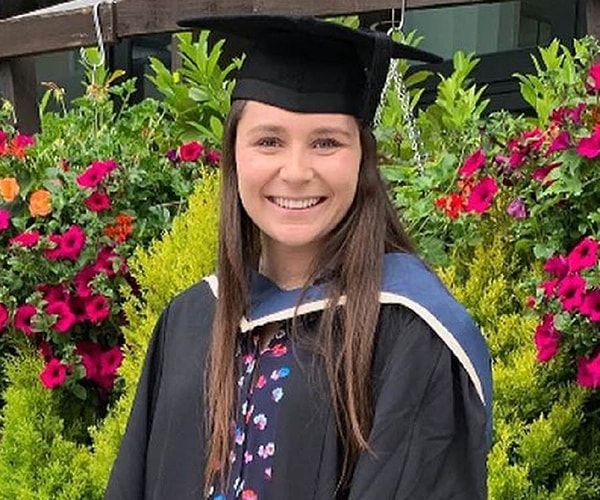 Megan Jane Ramsay (born 1998)
Megan was born on May 16, 1998, and is the eldest in the brood. While by all accounts born into TV and culinary royalty, Megan is quite media shy and avoids the limelight whenever possible, save for the time Gordon gave her a massive birthday party on Hell's Kitchen.
She graduated with a psychology degree from Oxford Brooks University and works for a socially-active advertising agency called Freuds.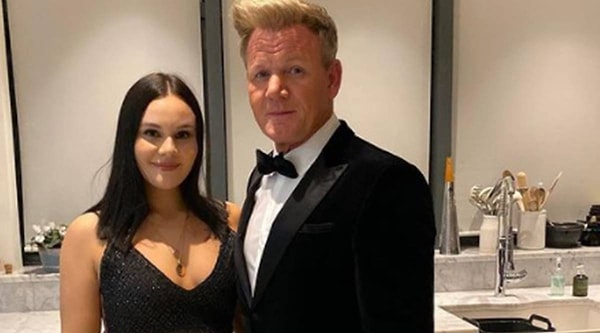 Holly Anna Ramsay (born 2000)
Holly was born two years later in 2000 together with her fraternal twin, Jack Scott. Like her older sister, she seems to have no inclination for a career in the kitchen and instead has gravitated towards working in the fashion industry.
She has taken Fashion courses at Ravensbourne University and is a listed model under Est Models and Talent Agency.
Using her semi-celebrity status for the good, she co-hosts a mental-health podcast with Talitha Fosh and took the internet by storm when she revealed that she was sexually assaulted twice when she was 18 years old.
Jack Scott Ramsay (born 2000)
Fraternal twin Jack was born just a couple of minutes later than Holly on Jan. 1, 2000.
Jack took after Gordon as he is an athlete through and through- he played rugby in highschool, waterpolo, and even learned jiu-jiutsu. He is currently a member of the Royal Marines.
Matilda "Tilly" Ramsay (born 2001)
Tilly is said to be most likely to follow in his father's culinary footsteps. Born just a year after Holly and Jack on November 8, 2001, Tilly is already a celebrity in her own right. She hosted the cooking show, "Matilda and the Ramsay Bunch." The show was so successful that it produced a cookbook spinoff called "Matilda & The Ramsay Bunch: Tilly's Kitchen Takeover." She can also be seen appearing in Chef Ramsay's TV shows.
Tilly also competed in season 13 of Masterchef: Australia where she finished as a runner up.
Oscar James Ramsay (born 2019)
Oscar was born eight years after Tily and is keeping Mum and Dad on their toes as he is an energetic toddler.
He already has an active Instagram page managed by his sisters and parents. One can also say that he is already a gourmet-in-training as Chef Ramsay makes michelin-star quality food for his youngest.
Would Oscar be following his father's footsteps? Only time will tell.
All things considered, Tana and Chef Ramsay seem to have raised well-grounded children who are living normal lives away from the spotlight and are determined to make their own way through the world.
Scroll Down for Comments and Reactions