News
'Mayfair Witches' is Centered Around Female Empowerment
'Mayfair Witches' is Centered Around Female Empowerment
Warning: This article contains spoilers for The Lives of the Mayfair Witches trilogy of novels.There's not a man or woman alive who could deny that Anne Rice was a forward thinker. Her first novel, Interview with the Vampire, was published in 1976--a time when archaic conservatism was the norm--and it was blatantly homo-erotic, so much so that Hollywood rejected it for 20 years. She didn't stop there. She filled her books with atheistic philosophy, paganism, and every other type of radical, progressive theme imaginable. It would be half a century before the mainstream public was even willing to consider her ideas. Yet she somehow managed to become a household name and a staple on the bestsellers lists. It was rather extraordinary.
Interview With the Vampire (1994) Trailer #1 | Movieclips Classic Trailers
Feminist to the Core
All throughout Anne Rice's work we see powerful matriarchs. She gave us Akasha, the vicious queen who had been transformed into the first vampire; Maharet, who helped build an army to stop her killing spree; and Mekare, her twin, who was responsible for the creation of the species. These badass women were strength incarnate. They could put any man, human or otherwise, to shame, and they didn't apologize to anyone. They didn't depend on anyone. They got things done. In many ways, The Lives of the Mayfair Witches was an extension of those themes.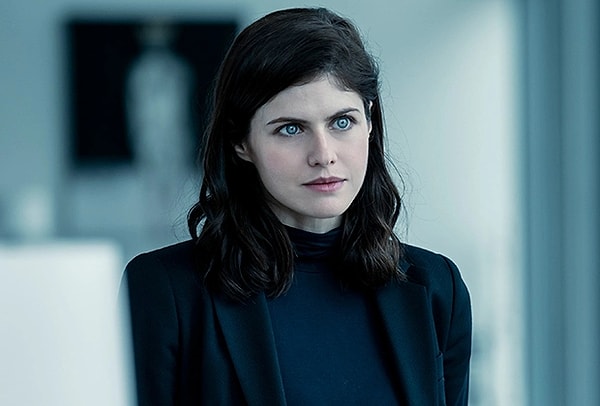 The history of the Mayfair line is complex, but at its essence, the story is about a family of women who were manipulated and controlled by the spirit of a priest from the 17th century, a time when female healers and wise women were being hunted by the church. Over a period of centuries, they were stunted, tricked, violated, and killed. Everything that made them extraordinary was exploited and stamped out. 
The AMC+ series, 'Mayfair Witches,' locked onto those themes. They wanted to showcase a battle between the designees in the Mayfair line, and the patriarchal forces that worked to consume them. It might be a loose adaptation, but the basic themes found in the book are there, and as the series moves forward, we should see them play out in stark detail. We're already hearing about modern-day witch burnings.
Scroll Down for Comments and Reactions