News
Mayfair Witches: A Tribute to Carlotta Mayfair
Mayfair Witches: A Tribute to Carlotta Mayfair
Beth Grant doesn't get enough credit for her work in Hollywood. She's usually on the sidelines, playing a shrewd old woman or a disapproving mother. When she does take center stage, it's only for a moment, long enough for us to laugh at her or hate her. She looks like she'd fit right in at a polygamist compound or a meth house, but she can act. She's capable of great moments of intensity, heartfelt affection, and deep sorrow. She can cry, shriek, beg, and laugh. She has true range.
Her role as Carlotta Mayfair may be one of her greatest. Beth gave her all of the necessary elements--cruelty, determination, and independence, as well as a bit of the fanaticism she is so adept at. She could lie with ease, play the part of a sweet old woman, Deirdre's loving caretaker, or the doting sister. Her voice would change. She would get this small look of desperation or frailty, and all of a sudden we'd believe every single word that came out of her mouth--even after seeing the things she had done. It was uncanny.
Carlotta was just as extraordinary as Beth--in many ways more so. She was capable and independent. She represented all of the family lore, their secrets, and the strength hidden inside the bloodline. Through her, we saw the mystery that was Mayfair. We glimpsed true strength and true power. Let's give her a moment of recognition and go over some of her many accomplishments.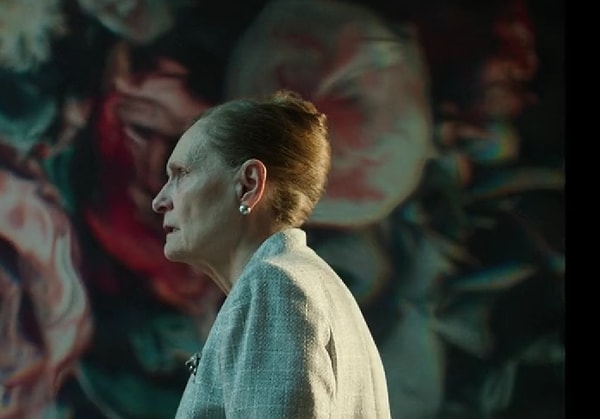 Carlotta Tarried With Lasher
Carlotta was sour, angry, and rude, and she did some terrible things. But she didn't do them out of spite; she had a goal, and it was a noble one. She wanted to rid her family of Lasher's influence. Given everything that happened, all of the things he had done, and everything he planned on doing, it might have been worth the murder and the drugging just to save future generations. 
Everything Carlotta did was in service of this goal. She didn't question. She didn't waver. She knew it was the right thing, and she acted with a single-minded determination. She was also able to do something that many Mayfair women failed at: She successfully rejected Lasher. He visited her when she was just a young child, and instead of giving in to him or allowing herself to be seduced by him, she recognized him as a demon--a curse on the Mayfair family--and she used her powers to keep him away. This wasn't just about her abilities as a witch, either--though she was clearly quite powerful. Lasher had a way of manipulating the Mayfair women. He would lure them in with promises of love, supernatural abilities, and sex. By the time he was finished, they would've done anything he asked. Carlotta saw through all of that. She wasn't about to let anyone control her. She had an independent spirit and a strength of mind and heart. 
She recognized that spark within herself, and she used it to benefit the Mayfair line. She didn't drug Deirdre because she hated her. She drugged Deirdre to keep Lasher dormant, and she didn't kill Rowan. She sent the girl away to protect her and make sure that future Mayfairs could be free. Say what you want about her, she really did want to do the right thing.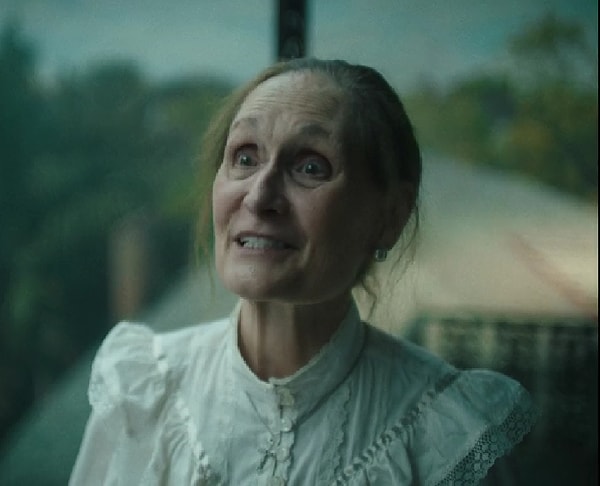 Carlotta Was a Powerful Witch
We hear Carlotta talk a lot about God and Jesus. She told Rowan that she had read enough scripture as a child to recognize Lasher for what he was, meaning a demon. She would spread crucifixes and Catholic imagery throughout the house, hoping to keep Lasher at bay, and when she killed she asked God to take the souls of her victims. So her faith was very important to her. It was likely a guidepost that she used to help her understand the difference between right and wrong. She wasn't hurting her family, she was performing an exorcism. But when she rejected Lasher, she didn't visit a priest, she went into the garden. She used herbs and holy water, not prayer.
This might seem like a contradiction, but Catholic witches are an intrinsic part of the history of New Orleans. These practitioners don't see what they do as a form of magic. It's just a part of the Christian faith they grew up with. Carlotta wasn't directly tied to those practices. But she was no different. She simply mixed her family's power with Catholicism, and in doing so she became a powerful witch, independent from Lasher's influence.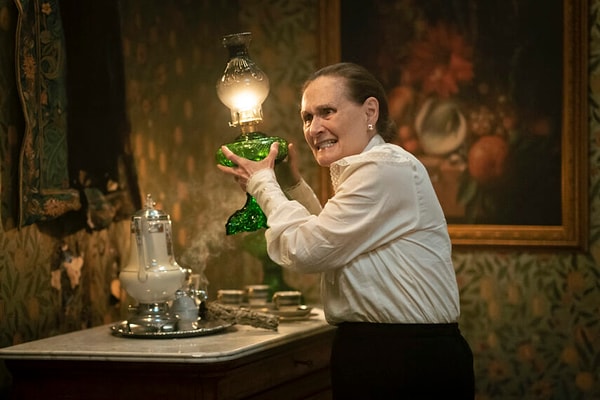 Carlotta Almost Succeeded
Imagine all of the pain and anguish that could've been avoided had Lasher been destroyed or exorcised somehow. Those who have read the books know that he was capable of great evil. He cared about one thing and one thing only, and he was willing to manipulate, lie, kill--anything he had to do to further his goals. He had no business existing, and Carlotta was well aware of that. She would've done anything to have him destroyed, even if it meant killing herself in the process. 
Her plan to kill Rowan and burn down the house was shrewd. Rowan was completely innocent. She just wanted to know about her roots. She didn't deserve to die, but had Carlotta succeeded, she would've ended the line of Mayfair designees. Lasher wouldn't have been able to continue haunting the family, and the entire ordeal would have been over. It was almost justified.
The fact that Carlotta almost succeeded is a testament to her strength and prowess, and her willingness to sacrifice herself proves that she wasn't just an evil old woman. She was an evil old woman on a mission.
Scroll Down for Comments and Reactions