News
Lionel Messi Net Worth: How Rich is The Highest-paid Soccer Player?
Lionel Messi Net Worth: How Rich is The Highest-paid Soccer Player?
Soccer was internationally famous for being the world's most popular ball game at the time. With its continental and global games, it is indeed known worldwide, and many big companies are investing in this game. By making endorsements, they are using players to advertise their products and introduce them to consumers. Lionel Messi was one of the most popular players in terms of endorsements and collaborations with well-established companies.
Known as the world's highest-paid soccer player, Messi also reigns as one of the highest-paid athletes in the world. Recently, rumors have said that Lionel Messi already has a billion dollars from his endorsements and contracts. In his 17-season career in the sports industry, how much do you think he owned? Want to know more about Lionel Messi?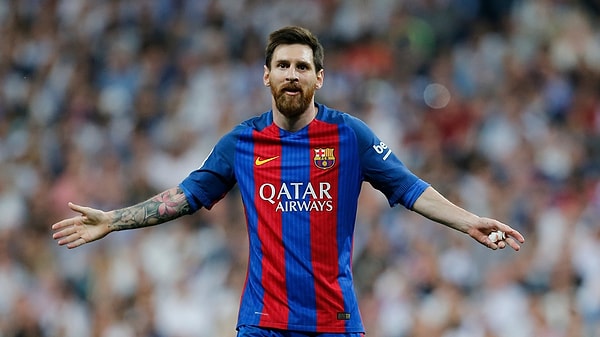 Early Years of the Prolific Playmaker
Holding the records for Most Goals in La Liga (474), Copa America (17), UEFA Champion League (8), Most Hat-Tricks in La Liga (36), and Most Assists in La Liga (192 and 21), Lionel Messi is indeed the best in his profession. Born as Luis Lionel Andres Messi in Rosario, Argentina, on June 24, 1987, Messi was born and raised in Argentina but was a naturalized Spaniard. His family's heritage was also Italian, which gave him dual nationality. Messi also encountered a lot of hardships in his life as an athlete, as his father and mother were common company workers.
His mother, Celia Maria Cuccittini, worked as a part-timer, while his father, Jorge Horacio Messi, was a factory steelworker. He was first exposed to soccer because of his cousins Maximiliano and Emanuel Biancucchi, who also became professional soccer players, and when he joined the Rosario Soccer Club when he was six. Lionel Messi first played soccer for Newell's Old Boys, where he stayed for six years before joining Barcelona's La Masia Youth Academy.
He is now married to his wife, Antonella Roccuzzo, whom he met in Rosario when he was still young. They have three children: Thiago, Matero, and Ciro.
Messi Suffered From a Rare Disorder
At the age of 11, Lionel Messi was diagnosed with a rare disorder called growth hormone deficiency. It is a condition caused by insufficient body hormones intended to help with the body's development. This kind of condition affects the child's development, making them appear younger than their normal age and leading to impaired growth and development. According to research, the medical treatment for this condition requires a huge amount of money, which his parents, who earn an average salary, can't afford. Messi was with the Newells at the time and claimed to help them with his medical treatment, which costs around $900 per month, but then backed out. Luckily, Carles Rexach, the Sporting Director of Sporting Barcelona, offered to pay Messi's medical expenses if he would move to Spain.
In February 2001, Lionel and his family moved to Barcelona, Spain. But his mother and siblings returned to their hometown while he stayed in Barcelona with his father. He enrolled in the Royal Spanish Football Federation and became a part of the 'Baby Dream Team' after a year.
Lionel Messi's Career in 100 Seconds & Giveaway
Passion Turned Career
Lionel Messi made his debut at the age of 17 and became one of the youngest football players at FC Barcelona. During the 2005–2006 season, he became an official member of his league's team. He marked his name on the soccer field when he received a crowd's standing ovation when he scored alongside superstar and famous player Ronaldinho. He also scored six goals in his first seventeen leagues and six goals in the Champions League. In the same year, he got injured and broke his fifth metatarsal in his left foot, forcing him to leave the game and rest for three months to recover.
As his surgery and recovery lasted for three months, Messi made his comeback as a second-half substitute against Racing Santander. In 2007-2008, he led Barcelona to a top-four finish in La Liga. In the same year, he was nominated for and won the FIFA ProWorld XI Player Award and was recognized as the best player in the world. He also received the Olympic Gold Medal at the 2008 Summer Olympics. In 2009, he won his first Ballon d'Or and set a European record for the most goals scored in a single season.
His unending achievements in the world of soccer have risen as he sealed his title as the all-time top scorer for Barcelona and became the team captain. In 2014, Lionel Messi won the Golden Ball at the World Cup, leading Argentina to the finals.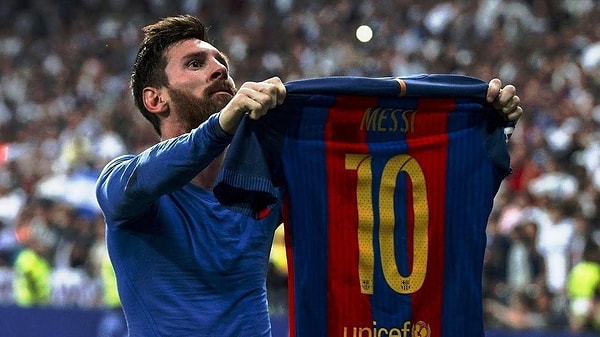 As a world-renowned athlete, Lionel was indeed popular with today's generation. With his connections and collaborations with known companies, he already owned a total of $600 million in net worth. He was also the founder of the Leo Messi Foundation in 2007, which helps to support unprivileged children and youth to have the education and health care that they deserve. He paid $2 million for a home in Barcelona that is now worth between $7 and $10 million. He also owned a $5 million condo in Miami and paid $7.3 million for a ninth-floor building in the same city.
According to Forbes, he earned about $75 million last year from his contract. He also has collaborations and endorsements with famous brands like Adidas, Budweiser, and PepsiCo. He was also the first-ever athlete brand ambassador of Hard Rock International, which is known for different business chains like restaurants, museums, and casinos.
In addition to his assets, Messi was well-known for spending millions on his automobile collections. He drove a Dodge Charger SRT8, a Maserati Gran Turismo, a Ferrari F430 Spyder, and a Pagani Zonda Tricolore. It is also rumored that Messi bought the 1957 Ferrari 335 Sport Spider Scaglietti, known as the most expensive car ever, for about $37 million.
Recent reports also showed a hotel chain with 141 rooms, an indoor swimming pool, and a fitness center owned by Messi, which is operated by Majestic Hotel Group in Ibiza, Majorca, and Barcelona. Apart from that, he owned a 2004 Gulfstream V private jet worth around $15 million. With his total assets and net worth, some articles still claim that Lionel Messi is not a billionaire like Roger Federer and Floyd Mayweather, together with Lebron James, Cristiano Ronaldo, and Tiger Woods.
Scroll Down for Comments and Reactions