News
Lil Baby Net Worth: How Rich is He?
Lil Baby Net Worth: How Rich is He?
The music industry is a haven for geniuses who are gifted with musical talent. Death, however, dethrones the brilliant singers over time. However, they are also being replaced by new ones.
Lil Baby is a rapper from the modern generation of the music industry. His rapping skills have helped him achieve a lot in the field of music. However, triumph is not that easy to acquire. Struggles are inevitable in the process. Hence, let us take a look at Lil Baby's background and what he has undergone before he became successful in his career. And of course, where his efforts have brought him and the current state of his net worth.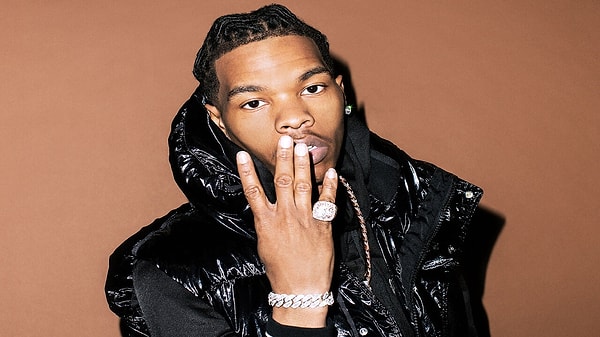 Dominique Armani Jones, or Lil Baby, was brought to this world by his parents on December 3, 1994, in Atlanta, Georgia. His father left the family when he was just 2 years old, thus leaving the entire responsibility to his mother, who raised him alone. He had two siblings who were both girls, and he left school when he was in his first year. Lil Baby was put in jail in 2012 and charged with numerous offenses, such as possession of drugs and intent to sell.
Lil Baby got a new lawyer after his first one urged him to accept a two-year penalty, and with his new lawyer, he got him into a program that would only hold him for a year. When Lil Baby was a part of this program, he got into a fight with a prisoner who used racial slurs, and Lil Baby was forced to complete his two-year sentence. He was charged with marijuana possession in 2013 and then with marijuana possession with the intent to sell in 2014. After he was released from prison after almost 2 years, Lil Baby started his rap career along with Quality Control Music and his own label, 4 Pockets Full.
Musical Career
In April 2017, Lil Baby dropped his first mixtape, 'Perfect Timing,' and then in July, 'Harder Than Hard,' '2 The Hard Way' (featuring Marlo), and in December, 'Too Hard.' The gold-certified album 'Too Hard' reached its highest point at #80 on the 'Billboard' 200 charts and #33 on the Top R&B/Hip-Hop Albums chart. The mixtape included the two Platinum-certified singles, 'Freestyle,' whose music video has received more than 400 million YouTube views. It features Moneybagg Yo.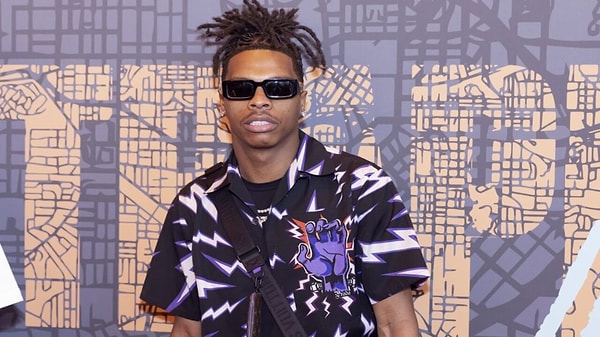 On May 18, 2018, Lil Baby released the studio album 'Harder Than Ever,' which included the gold single 'Southside' and his 6x platinum single 'Yes Indeed.' The mixtapes 'Street Gossip' and 'Drip Harder' were then made available. Those mixtapes were included in the list of the top 10 'Billboard' 200 charts. 'Drip Too Hard,' which features Gunna, and 'Close Friends,' both from 'Drip Harder,' were given Platinum and Gold certifications, respectively. And in September 2018, Lil Baby appeared on Adult Swim's show 'FishCenter Live,' and 3 months later, in December, he made an appearance on Yung Gravy's single 'Alley Oop.'
Lil Baby released the singles 'Phone Down,' 'Out the Mud,' 'Baby,' 'Toast Up,' and the 3x Platinum 'Woah' in 2019. He also made an appearance as himself in the MTV movie 'How High 2' and performed on 'Wild 'N Out.' On February 28, 2020, he released his second studio album, 'My Turn,' which included the Platinum singles 'Sum 2 Prove,' 'Emotionally Scarred,' and 'The Following the George Floyd protests,' Lil Baby released the anti-government song 'The Bigger Picture' in June 2020. 
Donations from the song's sales were sent to the National Association of Black Journalists, The Bail Project, Black Lives Matter, and Breonna Taylor's attorney. Lil Baby's song garnered two Grammy nominations and reached its top position on the 'Billboard' Hot 100 chart at number three. Additionally, he sang the song at the 2021 Grammys. He appeared in Drake's song 'Wants and Needs' in March 2021, which reached its peak position of #2 on the 'Billboard' Hot 100 chart. He and Lil Durk collaborated on the album 'The Voice of the Heroes' in June 2021, and it debuted at the top of the 'Billboard' 200 charts.
Awards and Nominations
Lil Baby has three Grammy nominations, including Best Rap/Sung Performance for 'Drip Too Hard' (2020) and Best Rap Performance and Best Rap Song for 'The Bigger Picture' (2021). In 2020, he was nominated for the Song of Summer ('We Paid') and Video for Good ('The Bigger Picture') MTV Video Music Awards. In addition, he was the Songwriter of the Year winner among his nine ASCAP Rhythm & Soul Music Awards in 2021. He was named Best Male Hip Hop Artist in 2021 and Best New Artist in 2019 at the BET Awards. Lil Baby won an IHeartRadio Music Award for Hip-Hop Album of the Year for 'My Turn' in 2021, and in 2020, 'The Bigger Picture' earned him a BET Hip Hop Award for Impact Track. He has also received nominations for American Music Awards for New Artist of the Year and Favorite Rap/Hip-Hop Album, as well as 'Billboard' Music Awards for Top New Artist, Top Rap Artist, Top Rap Album, Top Male Artist, Top Streaming Songs Artist, and Top 'Billboard' 200 Album ('My Turn').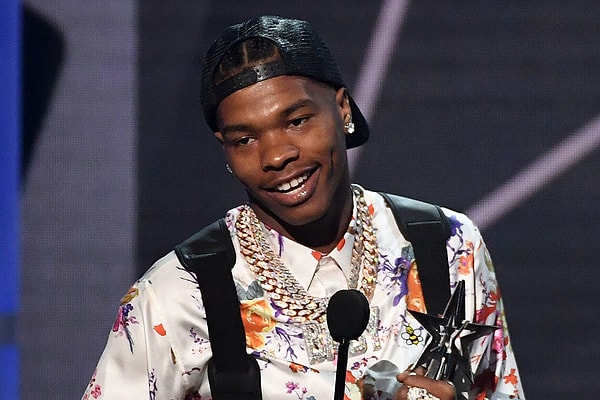 Personal Life
On February 18, 2019, Lil Baby and entrepreneur and model Jayda Cheaves gave birth to their son named Loyal. In 2016, the two started dating, and Cheaves appeared in the music video for 'Close Friends.' Lil Baby has three children, including Jason, a child from his previous marriage to Ayesha. In May 2021, the month of George Floyd's passing, the rapper went to the White House with Floyd's family. 
They discussed passing the George Floyd Justice in Policing Act during their meeting with Vice President Kamala Harris and President Joe Biden. Lil Baby was once again put in jail for cannabis possession in Paris in July 2021. He was released from police custody the following morning and given a fine to pay.
Lil Baby Net Worth
After winning countless awards and getting recognition for his songs, there is no doubt that Lil Baby has accumulated wealth and fortune. Through his dedication to rapping and making a name for himself in the music industry, he was able to earn a decent net worth of $6 million dollars throughout his career.
Aside from that, Lil Baby also has different investments and owns Eco Car Spa and Clutch Restaurant. The earnings of these businesses add to a portion of his net worth every year. He also owns a lot of expensive homes and lives in style. He also has a lot of sports cars, like the Nissan GTR, Chevrolet Camaro, etc., in his collection.
Lil Baby - In A Minute (Official Video)
Scroll Down for Comments and Reactions