Let's Eat Grandma Stays At The Top Of The Indie-Pop Game in 2022
With more great reviews for Two Ribbons, left-of-center pop duo Let's Eat Grandma solidify their position as the go-to alternative pop option of the indie world. With a now-famous story charting the course of their third album, the British pop group is also equally as musically successful here, which is a tough but true statement following their critically acclaimed second album, I'm All Ears. With more human emotion than ever before and a great balance of catchy singles and memorable album tracks, Two Ribbons does much more than just keep this duo afloat.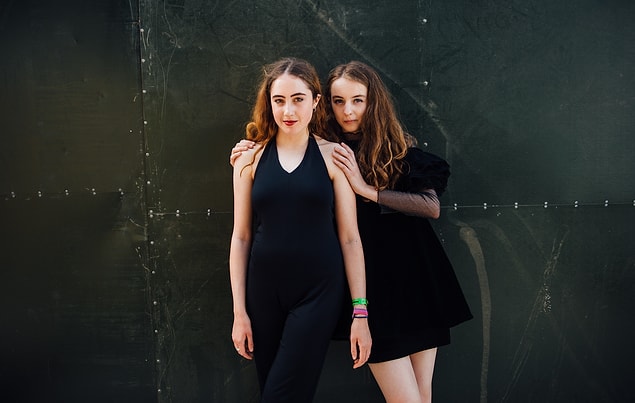 The story of Rosa Walton and Jenny Hollingworth's creative collaboration is as uplifting as it is fascinating. The duo have been best friends since before they can even remember, musically active with each other long before the 2016 debut, I, Gemini. Going into their third album, the collaboration was tougher as pressure, loss, and life changes threatened to destroy their friendship in life as well as music. Luckily, they pulled things together by writing not just collaboratively but separately as well, and Two Ribbons is all the better for it.
The Verdict on 'Two Ribbons'
All the way to the final title track, Let's Eat Grandma's typically dreamy pop music aches with the longing to reunite in the same ways the band did before. With a chorus saying, 'I just want to be your best friend, just like it always was,' the group strike new emotions they had never thought of, and this extra life experience adds greatly to all of Two Ribbons. Even with the tragic loss of their previous collaborator, SOPHIE, the band is as musically engaging as ever, so, to cut to the chase, the record works on absolutely every front.
Rating: 9/10
★★★★★★★★★☆
Tracklist