News
Latest Ron Perlman Vehicle 'The Last Victim' Fails To Capture Its Intended Vision
Latest Ron Perlman Vehicle 'The Last Victim' Fails To Capture Its Intended Vision
Sometimes it's hard to avoid bad movies when they are so readily available on streaming services. It's too easy to instinctually click on one that looks interesting simply because it's right there in your face for no extra cost, only to regret that decision later. Luckily, avoiding The Last Victim will be the easiest thing you do this week since it's currently only available to rent.
Premise of 'The Last Victim'
In a Coen-styled modern Western, a couple traveling across the country comes across a gang of desert-dwelling ruffians doing something horrible, and now they are caught in the sights of the group's murderous leader. Luckily, a wise-cracking sheriff is on the case.
Cast
Ron Perlman - Sheriff Hickey

Ali Larter - Susan

Ralph Ineson - Jake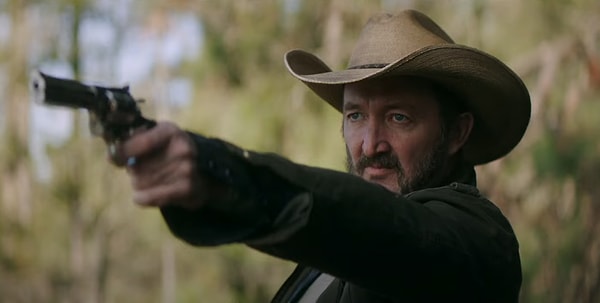 Critics' Loathing of 'The Last Victim'
From the violent, tense opening sequence, you realize that debuting director Naveen A. Chathapuram is going for the feel of the Coen Brothers' iconic No Country For Old Men. The principled villain who appears to kill not for joy or revenge, himself inciting a cycle of revenge, seems like the exact kind of story for a decent, if unoriginal, western thriller. However, The Last Victim quickly loses sight of a cohesive idea, with a boring midsection with very little meat on already structurally bare bones. Who is revenging upon whom gets lost in a muddled message about revenge versus survival, necessity versus principle (which are all great themes of better films). The Last Victim is not a total loss, especially when Ralph Ineson is on it as the villain (sadly, Ron Perlman is not given a lot to do despite this seemingly set up as a way to put him in a potentially iconic role). In any case, this is undoubtedly better watched as a free add-on somewhere than a $15 purchase.
Rating: 3/10
★★★☆☆☆☆☆☆☆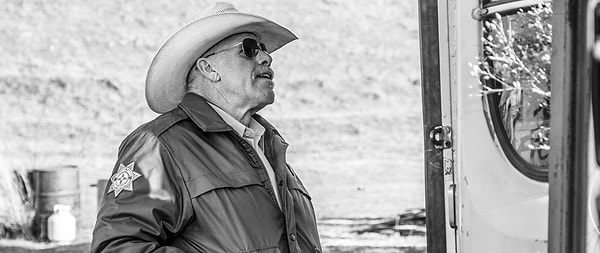 Where To Watch 'The Last Victim'
If you still care, you can watch The Last Victim on video-on-demand where available. This should be easy to skip until you can stream it for free (if you so desire!).
Scroll Down for Comments and Reactions