News
'Killing Them Softly' (2012) Now Streaming On Hulu
'Killing Them Softly' (2012) Now Streaming On Hulu
As the month draws to a close, Hulu brings to you the crime-filled action film Killing Them Softly to enliven your Wednesday night. Three mysterious men steal from Mackie Trattman's card game. Desperate and furious, Markie calls the detective Jackie to investigate the robbery.
Killing Them Softly Storyline
Released on November 30 2012, Killing Them Softly is a neo-noir crime movie based on the novel Cogan's Trade published in 1974 by George V. Higgins. 
Set in America during the autumn presidential campaign of 2008, the financial crisis sees Johnny "Squirrel" Amato planning a heist at the Mafia poker game. He recruits former business partner Frankie together with Russell, a heroin-dependent Australian veteran who steals purebred dogs for cash. The trio rob Markie Trattman, whose card game business isn't all clean as he orchestrates an inside job to steal from his own illegal poker game. 
Because Squirrel is aware of Marike's under the radar dealings, he anticipates that the poker game entrepreneur will fall victim and the Mafia will simply eliminate him without probing further.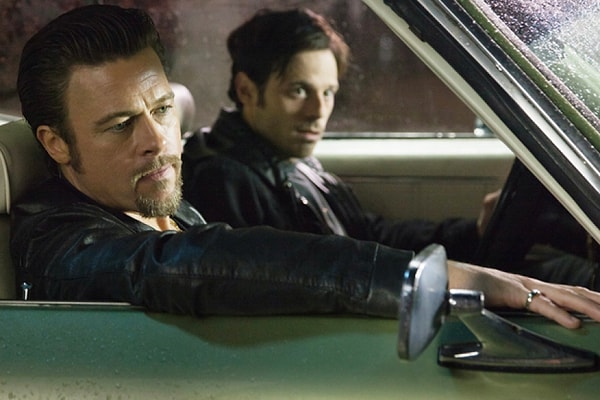 Cast
Casting familiar faces in the world of action films, Killing Them Softly features Ray Liotta as Markie Trattman, Vincent Curatola as Squirrel, Brad Pitt as Jackie, Scoot McNairy as Frankie and Ben Mendelson as Russell. 
Supporting casts include James Gandolfini as Mickey, Trevor Long as Stevie Caprio, Max Casella as Barry Caprio, Sam Shephard as Dillon, Slaine as Kenny Gill and Richard Jenkins as Driver.
Ratings
The film has received better than worse reviews, with a 62% rating on IMDb and 74% on Rotten Tomatoes.
Scroll Down for Comments and Reactions