News
Kevin Durant Net Worth: How Rich is The NBA's Unstoppable Scorer?
Kevin Durant Net Worth: How Rich is The NBA's Unstoppable Scorer?
Just like every success story of a known athlete, Kevin Durant also started his journey from the bottom before reigning as one of the best players in the NBA. Alongside Stephen Curry and Lebron James, an American professional basketball player named Kevin Wayne Durant was known as one of the richest basketball players in the world and the Most Valuable Player in the NBA.
Durant's journey in the sports industry earned him a million dollars and assets and properties all over America. Many people wanted to know how much Kevin Durant earned during his 15-year career in the industry and his unending fame on the basketball court. If you still anticipate an answer to your question, this is the article you're looking for.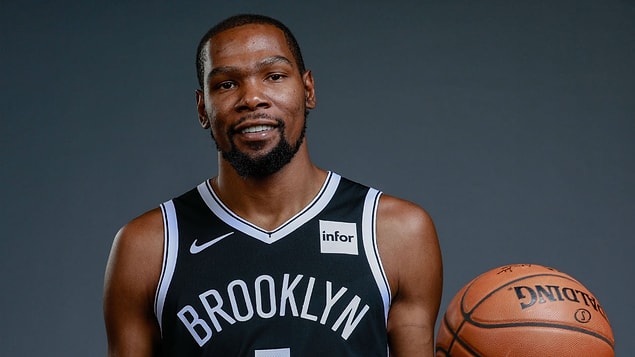 The Making of A Legend
Born in Washington, DC, on September 29, 1988, Kevin Wayne Durant first played basketball at Oak Hill Academy two years before he transferred to Montrose Christian School. His parents were Wayne Pratt and Wanda Durant, who also played a big part in supporting Durant in his basketball journey.
He started his career in Maryland, where he played in the Amateur Athletic Union, where he met aspiring NBA players Greivis Vasques, Michael Beasley, and Ty Lawson. Durant continued his career as a basketball player at the University of Texas during his college education and was then selected in the 2007 NBA draft by the Seattle SuperSonics.
Durant then continues his career as a professional basketball player and showcases his skills in playing during the first game, earning him the title of 'NBA Rookie of the Year' after having a record of 18 points, 5 rebounds, and 3 steals. He then earned another 'Most Improved Player Award' under his new team, the Oklahoma City Thunder, and was then selected for the 2010 FIBA World Championship.
Kevin Durant's fame and success on the court were admired by basketball fans after having been selected for the Olympics, where they earned a gold medal in 2012. In 2016, he was also named the male athlete of the year for USA Basketball. In the same year, he signed a $54 million, 2-year contract with the Golden State Warriors.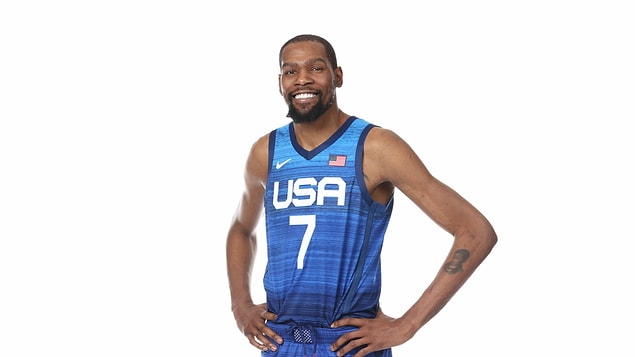 Career Highlights
As a legend in the making, Kevin Durant's success and achievements continue to explode after his first appearance in the game. Basketball enthusiasts were then beginning to know his name, his skills, and what he could do on the basketball court. His celebrity has grown since winning two consecutive NBA Championships with his team, the Golden State Warriors, in 2016. But, like everyone else, Kevin Durant had the worst day of his professional career as a player during the 2019 NBA Finals, while still playing for GSW, when he suffered an Achilles tendon injury, causing his team to lose the game.
Durant signed a new contract with the Brooklyn Nets for the 2020 season, and he led his team to the second round of the playoffs before being eliminated in Game 7 against the Milwaukee Bucks. After losing in the 2019–2020 seasons, Durant again proved his magnificent skills inside the court with an average of 29.9 points, 7.4 rebounds, and 4.3 assists per game in 939 regular-season games.
Kevin Durant's Top 30 Plays of His NBA Career
Chasing the Spotlight
As one of the most successful basketball players in his league, he also became one of the highest-paid players, having multiple endorsements with different companies like Nike and Google. According to Forbes, Durant earned about $42.1 million in salary and winnings. As of now, he is ranked No. 6 among the world's highest-paid athletes, with a total of $92.1 million in earnings.
Additionally, Kevin Durant founded a charitable organization whose goal is to improve the lives of vulnerable children and teenagers, particularly those from disadvantaged homes, through educational, athletic, and social initiatives. In this way, he can inspire young people who want to achieve their life goals.
Kevin Durant was admired by most of his fans not just because of his fame, success, and talent but also for having pleasant personality. In an interview, he shared his success lesson, which serves as motivation for his fans. Kevin Durant's three success lessons are as follows:
Share the credit and spotlight with others.
Always thank those who help you succeed.
Make Use Of Your Position As A Platform
This simple life lesson that he shared has driven them to idolize the NBA star even more. And together with his success story and life's achievements, how rich do you think Kevin Durant is?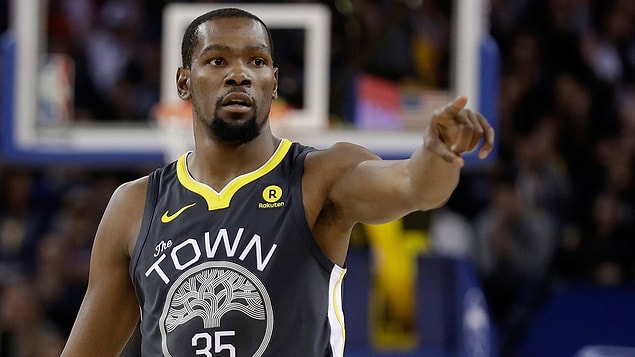 Kevin Durant Net Worth
A 12-time All-Star who became a 3-time Olympic champion and 2-time NBA Finals MVP, Kevin Durant made over $306 million in his 15-year career in the sports industry. He is the third-highest-paid NBA player, and he is set to increase his earnings after signing a four-year, $196 million contract.
As a professional basketball player, Durant also built his own business and invested in many companies. Durant has invested in 75 companies with the help of his agent and business partner, Rich Kleiman. His investment in Coinbase ranges from about $15 million to 53 times the company's peak.
With his endorsements and collaborations with well-known companies, it is indeed fascinating how he was able to build his fame and success; as mentioned above, he has been working with Google and famous brands like Nike. He also endorses Alaska Airlines, 2K Sports, Beats by Dre, and Panini America. He also deals with media companies like Fox, ESPN, Apple, and Showtime.
Durant also owned a $12.05 million beachfront house in Malibu, California, which he sold in 2019 for $13.495 million to Anthony Zuiker. a $1.9 million upper-class Club Villa neighborhood; a $15.6 million house in Hidden Hills, California; and some unnamed properties in Oklahoma City.
With his fame and success, who wouldn't know Kevin Durant these days? Do you want to know more about him? Tell us in the comments below.
Scroll Down for Comments and Reactions