News
Kanye West Leaves Soccer Game after Confrontation
Kanye West Leaves Soccer Game after Confrontation
Kanye West is reported to have gotten into a heated confrontation with a person at his son, Saint's soccer game.
The rapper and producer is reported to have stormed off after getting into an argument with a fellow parent at the soccer match.
The news network, TMZ, were able to get their hands on video footage of the incident, which shows Ye storm off after he was confronted.
The footage opens with Ye in conversation with someone else at the game before another parent says something to him.
West appears to respond to the parent, his hand gestures revealing some heat, and he then begins to move to another area of the field.
Kanye West Storms Out of Saint's Soccer Game After Heated Exchange with Parent | TMZ
Ye's ex-wife Kim Kardashian, who Is Saint's mother, is also seen present to view the soccer game.
Kardashian is seen sitting down close by to Ye, accompanied by her security team, while watching events unfold for West.
Kardashian is reportedly not talking to her ex-husband.
The footage does not reveal what is said to West during the confrontation, but TMZ report that witnesses said he returned to watch the game unfold without incident soon after.
The incident comes after a string of controversial events and actions from the G.O.O.D Music artist.
West was at the centre of controversy when he showed up to a Paris Fashion Week catwalk show wearing a 'White Lives Matter,' t-shirt along with far-right commentator Candace Owens.
West is reported to have also worn a similar t-shirt to a kid's basketball game his daughter, North, was playing in a few weeks ago.
Most controversial for West was perhaps the number of anti-Semitic remarks he made in recent times, both on social media as well as in interviews.
Controversial posts to West's Twitter and Instagram social media accounts saw the rapper suspended from both platforms, after he was accused of hate speech.
A number of interviews on radio and podcasts saw West emerge with the same rhetoric, most notably his appearance on the Revolt network's 'Drink champs,' podcast, co-presented by N.O.R.E.
The show was taken down soon after it went live due to some of Ye's comments.
A number of big businesses have ended their lucrative partnerships with West following his recent form too, costing the star a lot of money.
The likes of Balenciaga and Adidas fashion and sportswear companies have publicly ended their ties with the artist I recent weeks.
Ye was recently reported to be a billionaire and one of hip hop's wealthiest stars thanks to his musical success as well as that in business and fashion design.
His net worth has since fallen due to a break in business partnerships though he remains a wealthy multi-millionaire.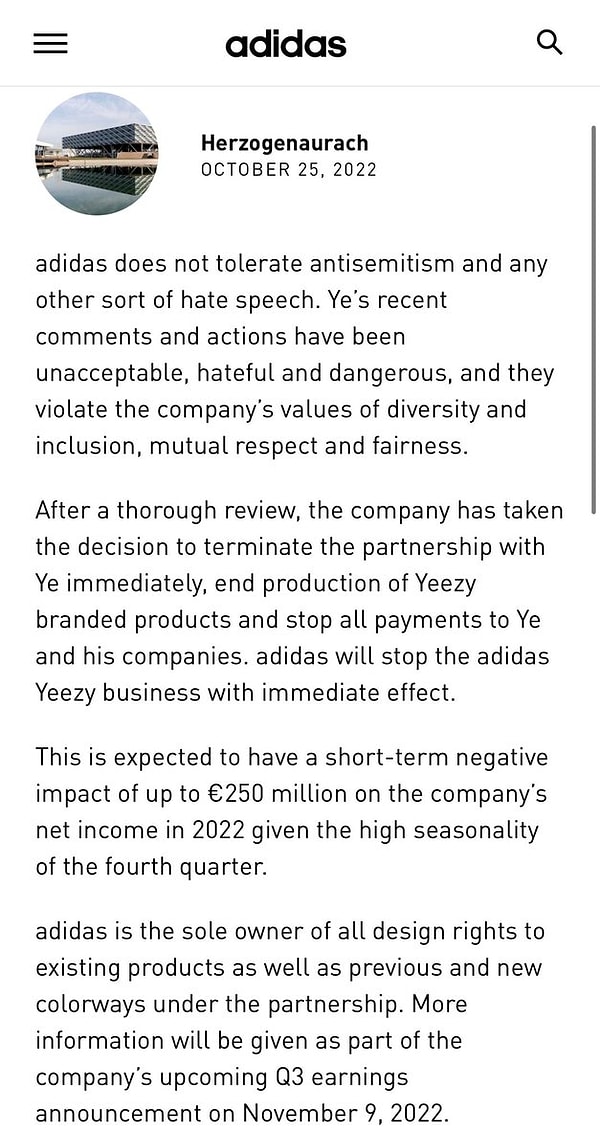 Scroll Down for Comments and Reactions