News
Justin Long Says That His Character is The Actual Villain in The Disturbing Horror Movie 'Barbarian'
Justin Long Says That His Character is The Actual Villain in The Disturbing Horror Movie 'Barbarian'
Zach Cregger's Barbarian prepares to hit HBO Max just in time for Halloween. The gore feature film got horror fans riled up as soon as its trailer dropped in June this year. 
And soon after debuting in theaters on September 9 2022, it garnered great reviews, with most applauding its amazing plot twists, unobvious jump scares and sinister tonal shifts.
'Barbarian' Ratings
Barbarian scores an impressive 92% on Rotten Tomatoes, with a critics' consensus that says, "Smart, darkly humorous and above all scary. Barbarian offers a chilling and consistently unpredictable thrill ride for horror fans."
The audience says, 'The less you know going into Barbarian, the better. But be prepared for an ending that might rub you the wrong way.'
Justin Long, who plays AJ in the horror flick, says that his character might have been the greatest villain for reasons that we'll get into in a minute.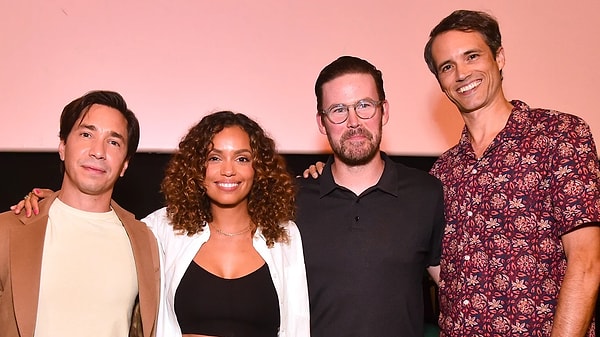 What is 'Barbarian' About?
The movie sees a young lady, Tess starring Georgina Campbell, renting an Air BnB in Detroit only to make shocking discoveries. Apart from sharing the apartment with a stranger, Keith (Bill Skarsgård), against her better judgement, Tess quickly finds an unnerving and terrifying secret looming in the basement. 
Despite there being an actual villain, Long believes that his egocentric character AJ Gilbride is the monster in the film. Barbarian tackles the topic of toxic masculinity, which is confined to Long's character. 
Cregger's knack for suspense in Barbarian makes it hard to believe that he largely helmed comedy content such as The Whitest Kids U' Know (2007) and Wrecked (2016). Barbarian is built upon the classic horror film Psycho (1960), giving viewers shock upon shock and another 'mother' that will linger in their minds for a long time.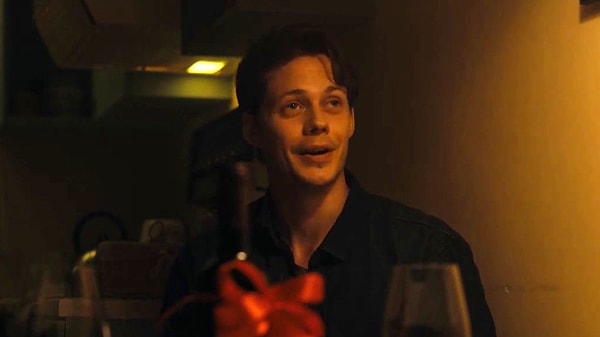 Who Stars in 'Barbarian'?
Apart from the previously mentioned trio, Barbarian stars Cregger's wife, Sara Paxton of Lovestruck: The Musical (2013), as Megan. Paxton recently featured in the biopic film Blonde in a minor role. 
We also have Matthew Patrick Davis as Mother, Richard Brake as Frank, Kate Bosworth as Melissa, Brooke Dillman as AJ's mom, Kurt Braunohler as Doug, Will Greenberg as Robert, Jaymes Butler as Andre, J.R. Esposito as Jeff and Sophie Sorensen as Bonnie Zane.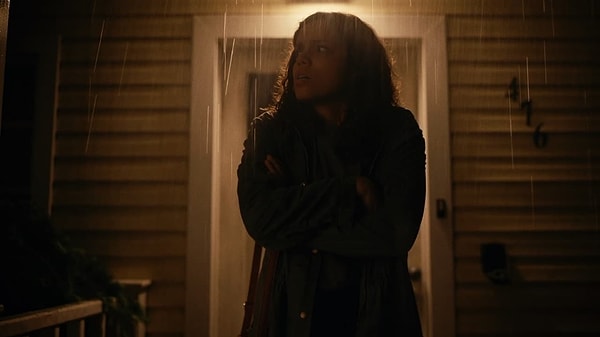 Why Justin Long Believes AJ is The Real Monster in 'Barbarian'
While Mother is the movie's monster, Long strongly asserts that his character AJ is the worst and that the audience was rooting for him to get what he had coming by the end of the feature. Needless to say, AJ gets what he deserves as horrific things happen to him. 
Long indicates that AJ may have realized his audacious persona by the end, but Cregger's script had unexpected twists, which the actor didn't see coming. 
'AJ has that brief moment at the end where it dawns on him that he may be a bad person or a good person doing bad things. Trying to come to terms with that is the closest to the character's accountability. So, I thought, maybe AJ will have his redemption, but a couple of minutes later, that goes out the window as he throws Georgie off the tower,' he says. 
Justin notes that Barbarian's end reminds him of other classic horror films like King Kong and Frankenstein.
"When AJ finally dies, the moment was surreal to watch with fans at Comic-Con. Everyone cheered, which says a lot about human nature," he adds.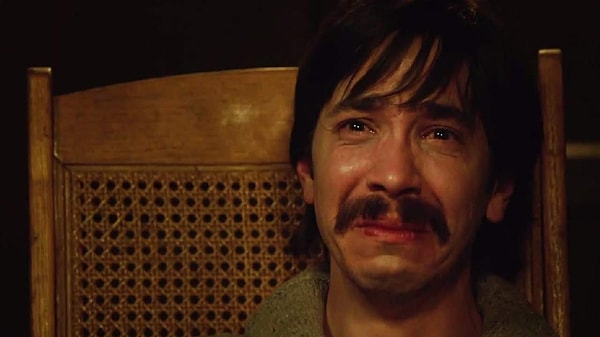 More About Justin Long
Long is a well-known actor who gained worldwide recognition from the horror classic Jeepers Creepers (2001) and later featured in the same genre movies Drag Me to Hell (2009), Tusk (2014) and Lavender (2016). 
The 44-year-old actor also has a rather public personal life, dating several famous actresses, including Amanda Seyfried from 2013 to 2015 and Drew Barrymore from 2007 to 2010. In 2008, Long was rumored to be seeing Kirsten Dunst. 
His boyish looks and friendly smile must be a killer to the ladies.
When Will 'Barbarian' Premiere on HBO Max?
The bloody feature film will arrive on HBO Max on Tuesday, October 25 2022, the best time to make it to your Halloween binge-watch list. 
The small screen version will include behind-the-scenes footage, bonus scenes and additional commentary.
Scroll Down for Comments and Reactions