News
Just in Time for LGBTQ+ Pride Month: 'Glee' Complete Series Comes to Disney+ and Hulu
Just in Time for LGBTQ+ Pride Month: 'Glee' Complete Series Comes to Disney+ and Hulu
Rejoice all ye Gleeks! All seasons of the musical drama-comedy series Glee have been added to Disney+ and Hulu. 
After being dropped by Netflix some months back, the musical dramedy has found not just one but two streaming homes, with all six seasons streaming from June 1. Coming in the nick of time at the start of LGBTQ+ Pride Month, grab your popcorns and watch the sassy Kurt Hummel shaking it to Beyoncé's Put A Ring On It as he proudly comes out in the series' first season.
Fox's Pride and Joy
Glee was one of Fox's success shows in its time, airing its six seasons from 2009 to 2015 and accumulating not only a massive fan base but also several accolades in the form of two GLAAD Media Awards and four Emmys.
'Glee' Plot
The series centres on the Glee Club of William McKinley High School, spearheaded by teacher William Schuester (Matthew Morrison). While much of the series tackles social issues, including teenage relationships, the Glee members also battle the devious Sue Sylvester (Jane Lynch), who's dead set on getting rid of The Arts in public high schools. The best part, the show covers a variety of cover songs, from classics to RnB to country, rock, you name it.
'Glee' LGBTQ+ Romances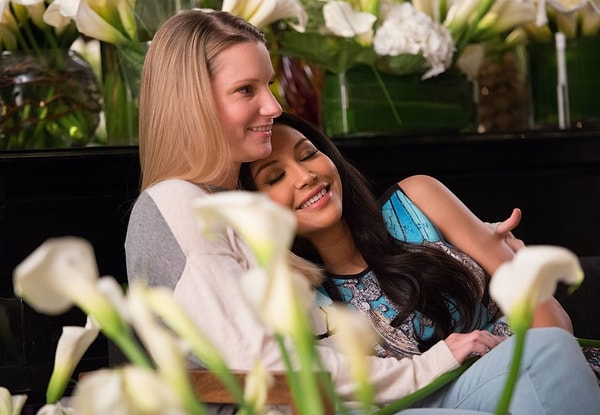 'Glee' Forever
Presenting a wide ensemble cast and several cameo roles, Glee is one of Fox's successful productions that will be remembered forever. And so will the departed Glee legends Cory Monteith (Finn Hudson), Mark Salling (Puck) and Naya Rivera (Santana). May they forever rest!
Scroll Down for Comments and Reactions