News
Jordan Belfort Net Worth: How Rich is The Wolf of Wall Street?
Jordan Belfort Net Worth: How Rich is The Wolf of Wall Street?
Jordan Belfort is a legendary salesman, businessman, and scammer. How much wealth has the Wolf of Wall Street accumulated? What is Jordan Belfort's net worth?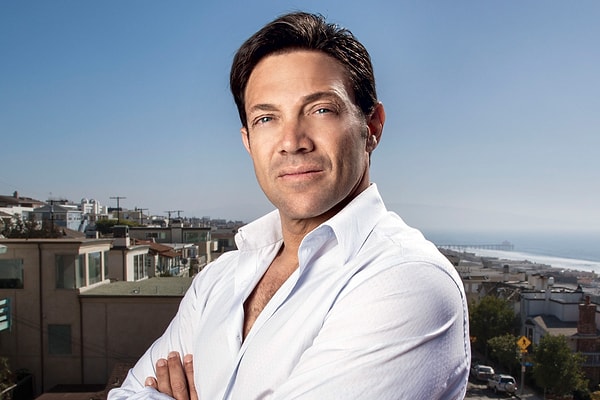 If you are into movies, stock markets, and finance, it is not possible that you did not hear about the iconic autobiography and nickname: 'The Wolf of Wall Street'. Jordan Belfort, the man behind this title, rose to prominence after releasing his memoir to the public in 2007.His popularity even increased more later on when it had a movie adaptation back in 2013 in which Leonardo De Carpio played an outstanding role in portraying the story of his life.
The movie adaptation recounts Jordan's career and crimes when he was still a stockbroker in New York City in 1989, when his company, the Stratton Oakmont (an OTC brokerage house), participated in rampant corruption through inflating the prices of their products artificially.
After several years, the authorities conducted an investigation throughout the company, and they later found out that it violated the law. Afterward, the company faced permanent closure in 1996.
After a couple of years of intermission, Jordan Belfort was arrested along with his associate-partner Danny Porush for massive money laundering and numerous securities frauds. He was also proven guilty of violation of stock market manipulation and was sentenced to be in jail for four years, yet he only served 22 months in prison. He was fined $110 million as a bargaining chip by those who he victimized with fraud, but it was speculated that he only paid $14 million overall.
At his peak, Jordan Belfort significantly made a lot of money. He had a net worth of $93 million, but it decreased drastically after he was arrested for his crime. Thus, it leads us to this question: how much is he worth today?
Continuing on, this article would take you to a look at his current net worth and how he was able to build his kingdom during his early life.
Jordan Belfort was born in the city of New Work on July 9, 1962, to Jewish parents Max and Lea Belfort.He was also raised by his parents, who are both professional accountants, and he grew up on the coast of Bayside, Queens. Jordan inherited his talent for finance and business at a young age, earning $20,000 from selling Italian ice to people on the beach with his childhood friend, Elliot Loewenstern. Around that time, he also acquired his degree in biology from American University.
In pursuit of higher education, Jordan made up his mind to enter the University of Maryland School of Dentistry using the money that he earned from selling ice. Yet, he left his first day of school after he heard the words of the dean saying that he was in the wrong field if he was simply in pursuit of a ton of money.
Crimes
After leaving college, he started to enter business by selling fish and meat in Longland, New York. He stated in an interview that his business was considerably successful because it sold over 2 tons of products every week. Yet, for some unknown reason, his business fell into bankruptcy.
After that downfall, Jordan stood back on his feet and entered the realm that completely changed his life. He found a job as an amateur stockbroker at one of the Rothschild companies. But he later resigned from the job after the market crash happened in 1987.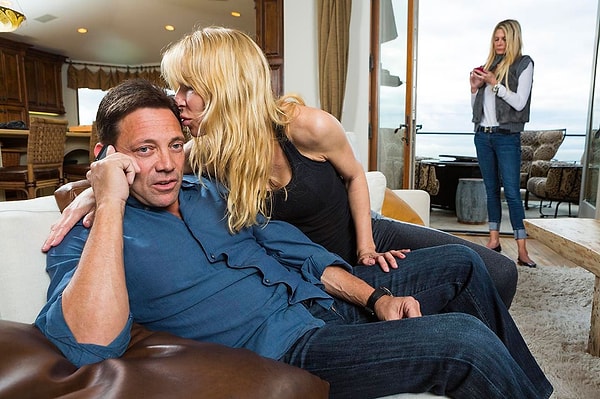 Equipped with experience, he started his own business, The Stratton Oakmont, around the 1990's. He became known for his fraud and scams, stealing the money of investors and manipulating the price of stock sales. Together with his work partner, Danny Porush, they made a pile of money through what they called the 'Pump and Dump' scam. But it did not last long until their crimes were exposed by the Financial Industry Regulatory Authority.
The company was under constant monitoring for almost 7 years and finally, on the 16th of December 1996, Stratton Oakmont was forced by authorities into its closure. After two years of hearings and investigations, Jordan Belforth was sentenced to prison after pleading guilty to money laundering and security fraud.
Life After Prison
Upon being released from prison, Belfort wrote two books based on his real life story, which were entitled The Wolf of Wall Street and Catching the Wolf of Wall Street. His books eventually gained popularity and were published in 40 countries and translated into 18 different languages. His memoirs then became an attraction to movie production companies, for which he was paid a $500,000 advance fee from Random House. The film adaptation was deemed successful after grossing around $400 million at the box office. With that said, Belfort has actually made a pile of pennies from the success of his books. As part of the restitution deal, he had to give half of his yearly income to the people who lost money.
Jordan Belfort has also become a motivational speaker. His ups and downs were used as a tool to inspire people, emphasizing the mistakes he made while still at the company and under the demonic influence of drugs. Today, he is on a world tour as a motivational speaker.
Jordan Belfort Net Worth
So after all of that, how much does the Wolf of Wall Street actually have left? Jordan Belfort's net worth is estimated to be around $100 million. And it is actually negative, considering that he is still in a state of bankruptcy and debt. Considering everything he went through, his net worth is actually pretty high.
The Wolf of Wall Street Official Trailer
Scroll Down for Comments and Reactions