Joe Gattos Net Worth: A Closer Look at the Impractical Joker's Wealth and Career
News
>
Joe Gattos Net Worth: A Closer Look at the Impractical Joker's Wealth and Career
You've probably seen him on Impractical Jokers and if you have, their crazy antics and pranks definitely forced out a laugh or two from you. Comedy has been a huge part of the entertainment industry and Joe Gattos along with his buddies have been a great part of it. 
Member of the comedy group The Tenderloins

Famous social media icon

Known for his part in the reality comedy TV show Impractical Jokers
How did Joe Gattos climb up to success? Let's take a deeper look at his career and life.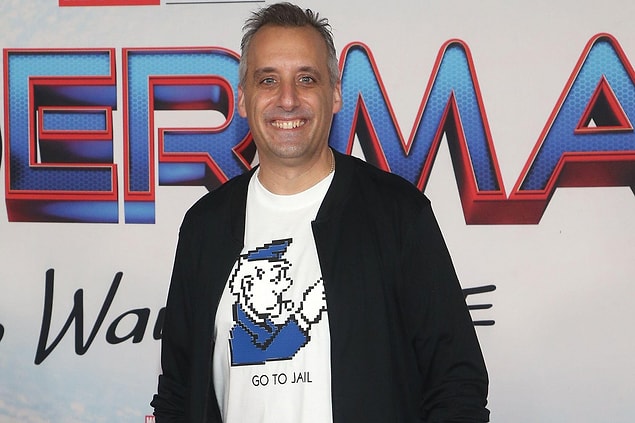 Early and Personal Life
Joseph Anthony Gatto Jr., better known by his stage name Joe Gatto, was born on June 5, 1976, in Staten Island, New York City, New York, USA. Joe Gatto is of Italian origin and takes great pride in his large extended Italian family. Monsignor Farrell High School was his place of study. He graduated and received his degree in Accounting from LIU Post. Prior to January 2011, he held a job at a baby supply store in addition to his humorous endeavors. 
Regarding his romantic life, the actor and producer wed Bessy Gatto in 2013. Milana, the couple's daughter, was born two years later. Their son Remington was born in 2017. The pair announced their separation in 2021. Gatto belongs to the Daniels Music Organization, a group that offers its members who are physically and mentally challenged a welcoming social and educational environment.
The Tenderloins
Along with James Murray, Mike Boccio, and Sal Vulcano, Joe Gatto co-founded the comedic group The Tenderloins in 1999. They began performing comedy together and first became well-known on social media sites like MySpace, YouTube, and Metacafe. Impractical Jokers, a hidden camera prank reality series on TruTV, cast the gang in 2011. Gatto gained a great deal of notoriety and renown as a result of this show's phenomenal success. The group's 2015 Impractical Jokers Practically Live Tour Special, which featured Gatto in particular, helped the group members gain even more notoriety. He stated in 2021 that he was leaving The Tenderloins and Impractical Jokers in order to devote more time to co-parenting his kids.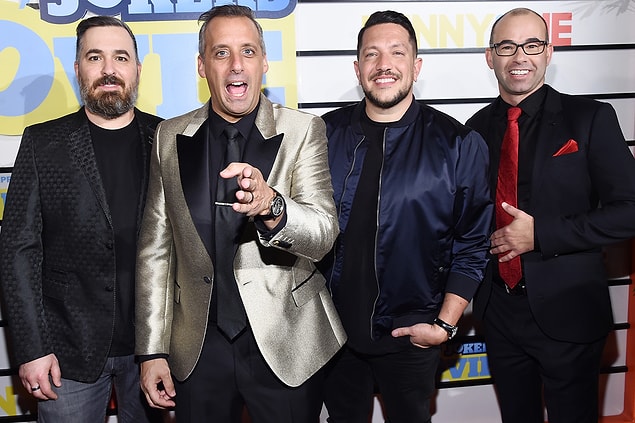 His Time on Impractical Jokers
The Tenderloins grew their fan bases on YouTube, Metacafe, and MySpace. The trio gained notoriety in 2011 when it debuted on the reality television program, Impractical Jokers. The Tenderloins took home the $100,000 first prize in the NBC competition It's Your Show in 2007. Impractical Jokers' executive producer since 2011 has been Gatto. In approximately the course of seven seasons, TruTV has shown over 166 episodes of the program. They produced a full-length Impractical Jokers film in 2018. Additionally, he co-wrote and starred in the 2009 television film The Tenderloins. In 2014, he also had an appearance on the TV show Jokers Wild.
Before announcing his retirement in December 2021, Gatto would feature on nine seasons of Impractical Jokers. He announced the news on Instagram in a 'more sober than usual' message, citing 'problems in [his] personal life.'
Gatto claimed that he and his wife, Bessy Gatto, were divorcing and that he required a break 'to focus on being the best father and co-parent to our two amazing kids.' In the post's conclusion, he thanked his followers and shared his wish for 'new methods to entertain them in the future.'
Suge Knight Net Worth
Despite his personal problems, Suge was a very successful man when it comes to comedy and his finances. According to The Sun, Suge Knight has an estimated net worth of $20 million. This is based on data available to the public.
Impractical Jokers Cast On Joe Gatto Departure, Season 9 Celebrity Guest Stories, Challenges, & More