JLo's Anaconda Respawns On Netflix This February
News
>
JLo's Anaconda Respawns On Netflix This February
The adventure thriller movie 'Anaconda' starring Jennifer Lopez is respawning on Netflix on February 1st. 
This gigantic monstrous snake terrorized the big screen in 1997 and continues to make the audience terrify on the streaming platform. Amazingly, it's a movie that just won't die!
Anaconda (1997) Official Trailer #1 - Jennifer Lopez Movie HD
'Anaconda' Storyline
A documentary filmmaker Terri Flores (Jennifer Lopez) is traveling deep in the Amazon jungle searching for a forgotten tribe. Terri and her crew, which involves an anthropologist (Eric Stoltz) and a cameraman (Ice Cube), come across Paul (Jon Voight), who is stranded on the riverbank. 
He offers to help them find the tribe, but his discreet behavior puts everyone on verge of danger. They realize too late that he's using them to find a legendary anaconda that's worth a fortune - if they can catch it.
'Anaconda' is under the direction of Luis Llosa and is the first installment in the Anaconda film series.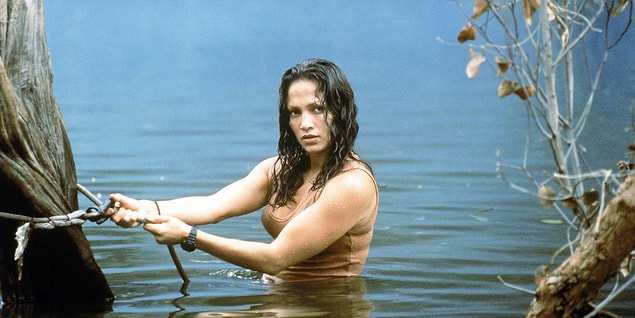 'Anaconda' Cast And Characters
Jennifer Lopez as Terri Flores - She is the documentary director who leads a crew to look for the long-lost indigenous tribe called the Shirishamas on the Amazon Rainforest. Terri is a sedulous courageous woman, who is committed to her profession and mindful of her crew.
Ice Cube as Danny Rich - He is the cameraman and a childhood friend of Terri Flores. He is a brave man who looks after the welfare of his friends and protects them from any danger.
Jon Voight as Paul Serone - He is a deserted Paraguayan snake hunter. He makes Terri's crew believe that he knows the way to the tribe they are looking for. They are not aware of Serone's true intention which is to hunt down and capture a giant record-breaking green snake, anaconda, whom he has been searching for for years.
Eric Stoltz as Dr. Steven Cale - He is an anthropologist who gets stung by a wasp in the throat which leaves him benumbed for a long time. He is among the few survivors who face the anaconda and gives his best to safeguard his confidants.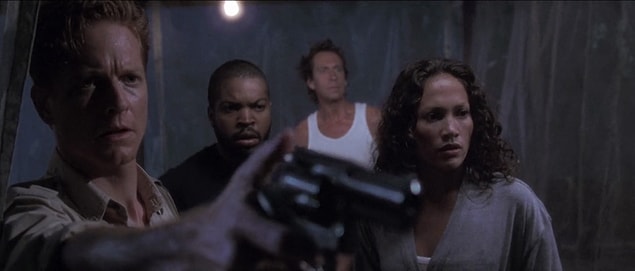 Kari Wuhrer as Denise Kalberg - He is the production manager of the documentary film. She is an anxious person and in the end, gets held captive by Paul Serone in his ill-famed cunning expertise.
Owen Wilson as Gary Dixon - He is the sound engineer on the project. Dixon is Denise's boyfriend. He was the first to concede with Paul Serone's plan to go hunting for the snake.
Jonathan Hyde as Warren Westridge - The visionary of the crew, he tries to stand against Paul Serone but fails. Westridge gives his best shot and saves a couple of his friends from anaconda.
Vincent Castellanos as Mateo - He is the skipper of the boat that the documentary team pulls to find the tribe. Mateo gets lost in the river and becomes the first victim of the giant green snake.
Are you thrilled about the 'Anaconda' respawning on Netflix? Let us know through your comments.