News
Jake Paul vs Ben Askren: Review and Overview and Highlights
Jake Paul vs Ben Askren: Review and Overview and Highlights
Before I discuss the fight between Jake Paul and Ben Askren, I just want to say: what is up with YouTubers challenging professional and/or retired boxers or MMA fighters?
Because right now, we have another YouTuber who dared a retired MMA fighter to fight with in the ring. It's not Logan Paul though, but his younger brother, Jake Paul, who called out Ben Askren to have a match with him.
The match happened on April 17, 2021, at the Mercedes-Benz Stadium in Atlanta, Georgia.
Unlike Logan Paul and Floyd Mayweather's exhibition match, their match is a professional match. It started when Jake called out several fighters to step into the ring and fight him during his match with former NBA player, Nate Robinson. Among the several fighters he dared are Conor McGregor, Nate Diaz, Dillon Danis, Jorge Masvidal, and Ben Askren.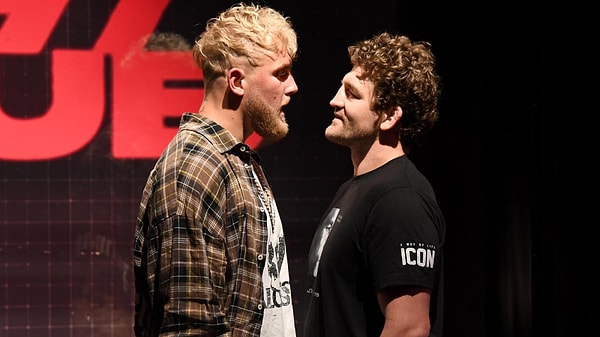 Some were playing along with Jake but it was only Ben who accepted Jake's offer. "Boxing seems kind of simple," Askren said of the prospect of returning to the ring after hip surgery on Submission Radio. "I'm confident I could handle it."
Both seem fine with the thought of fighting so in order to spice things up a little bit, as expected when it comes to a boxing match, Paul dragged Asken's wife into the feud. My take? I won't say it's right, but it is understandable. It added more fuel to the fire when Jake and Ben exchanged words. You can literally feel the tension during their staredown as if the boxing match will happen right then and there at the conference.
Jake Paul vs Ben Askren Highlights
As for their fight, it did not last long. Paul won by jabbing Ben's head and body. Now, it's important to note that both came from different professions. Jake, who has short-term experience in boxing and still learning, and Ben, who is a retired MMA fighter.
Due to their differences, both developed different fighting styles. It is a no-brainer that it will be much harder for Ben since the rules in boxing are different in MMA fights. There are no headlocks, no slams, and shots in boxing, unlike in MMA, where fighters are allowed to do such things.
Ben had to adjust to their boxing fight since he is in a different territory and Jake is younger and faster than him, the reason why he lost to Jake in under 1:59 seconds during round 1. Nevertheless, Ben managed to secure at least $500,000 and bring it home with him. 
Did you think it was a fair fight? Let us know in the comments!
Scroll Down for Comments and Reactions