News
It's Going to be a Laugh Fest This Weekend with the Family Comedy Film 'RV': Now on Hulu
It's Going to be a Laugh Fest This Weekend with the Family Comedy Film 'RV': Now on Hulu
RV, which I recently learnt stands for Runaway Vacation, is one of the late Robin Williams' most notable films that bring out the best of his cartoonish character. 
Personally, RV is one of those feel-good movies that I could watch repeatedly till I recite every script line. This is why its harsh critiques and ratings come off as a shock. Nevertheless, its stellar cast and rib-cracking scenes are enough to kick your weekend off on a high note.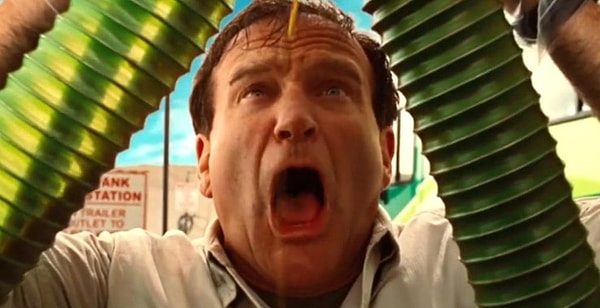 The Storyline
Robin Williams stars as Bob Munro, a hardworking California beverage company executive struggling to find time for his family and reconnect with his teenage daughter, who used to adore him when she was younger. 
Bob rents an RV to take his family on a hiking vacation, a disguise to hide his intention of holding a merger meeting with Alpine Soda company in Colorado. Though his family is displeased with the RV adventure, given that Bob had promised a Hawaii trip, they half-heartedly agree.
Their RV trip transpires into laughable shenanigans and mishaps that'll lead you from one roar to another. 
The Munros also run into an awkwardly friendly country-based family, whom they try to evade at all costs but end up forming a connection with. 
RV is a heartfelt family comedy film that always brings the house down with laughter.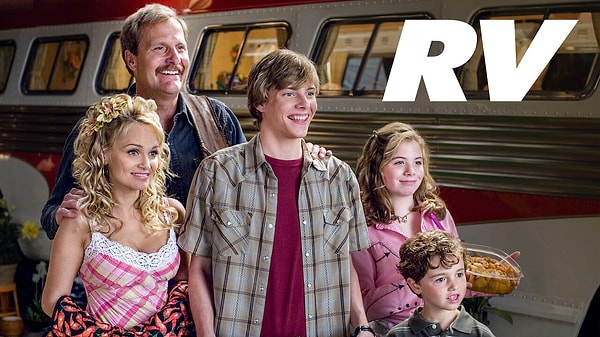 The Cast
Williams' Bob Munro family comprises Cheryl Hines as Jamie, the wife, Joanna Levesque "JoJo" as Cassie, the daughter and Josh Hutcherson as Carl, the son. 
The super-friendly country family consists of Jeff Daniels as Travis Gornicke, Kristin Chenoweth as Mary Jo, the wife, Hunter Parrish as Earl, the eldest son, Chloe Sonnenfeld as Moon, the daughter and Alex Ferris as Billy, the younger son.
Other honorary mentions include Will Arnett as Todd Mallory, Bob's self-centered boss, Erika-Shaye Gair as young Cassie, Tony Hale as Frank, Richard Ian Cox as Laird and Barry Sonnenfeld as Irv.
You don't need high critic ratings to enjoy this family comedy. Just pop some popcorn, gather your family around and bond over shared laughter.
Scroll Down for Comments and Reactions