News
'Inside Amy Schumer' Finally Returns to Paramount+ for the Fifth Season
'Inside Amy Schumer' Finally Returns to Paramount+ for the Fifth Season
It's been six years since Inside Amy Schumer completed its fourth installment, and fans nearly lost hope for the fifth season. Fortunately, the long-waited season is here to resume from where season four left off, full of sketchy comedy and more than we might have imagined.
Inside Amy Schumer launched its first season in July 2013, running smoothly with yearly releases until 2016, when the series stopped for several reasons. The series creator is believed to have halted the show to work on her biography, alongside other shows such as Life & Beth at Hulu, Expecting Amy, and Amy Schumer Learns to Cook at Food Network. 
At one point, the show was perceived to be discontinued but Amy cut-shot the rumors and clarified the series' production would be on-halt while she concentrated on touring after becoming a bonafide actress of the time.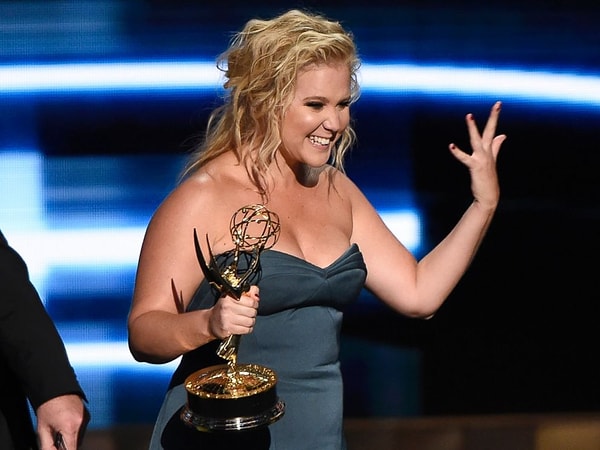 About 'Inside Amy Schumer' Season Five
The Amy Schumer sketchy comedy show focuses on various topics and the lifestyle of celebrities. After educating herself on the impact of her jokes on the audience, Amy promises to be more sensitive about them in the upcoming season. 
Amy Schumer has been sharing her uncontrollable excitement for the upcoming show through her verified Twitter account. The series creator recently posted a 2.20-long trailer, for more descriptions concerning the show, from the serene environments of Colorado, office times, pranks, and more sketches to keep you stuck on your seat all day.
The Show Creators and Cast
Inside Amy Schumer is created and chiefly produced by Amy Schumer herself, alongside Daniel Powell and Jessi Klein. The series will see the return of its previous characters, including Laura Linney, Liam Neeson, Steve Buscemi, Tina Fey, Selena Gomez, and Jake Gyllenhaal.
Release Date
Inside Amy Schumer will officially land on Thursday, October 20th, exclusively on Paramount+ with five episodes. Two episodes will land on the official launch date, followed by weekly releases until November 10th. 
Paramount Plus charges $5 for the essential plan with limited commercial interruptions or $9.99 for the premium plan, which offers access to everything on the streamer, including live streams and is free from commercial interruptions. 
You're just a click away from enjoying the upcoming show!
Scroll Down for Comments and Reactions