News
'I Love You, You Hate Me' Acquires a Peacock Premiere Date
'I Love You, You Hate Me' Acquires a Peacock Premiere Date
Since its launch in July 2020, Peacock has been one busy streaming platform full of goodies of a genre. The streamer recently announced the launch of an upcoming Barney docu-series, I Love You, You Hate Me, set to dive deeper into the other side of humanity. 
Peacock's newest project is motivated by the 90's hit kids show, Barney and Friends, although the streamer focused on the dark side of its predecessor.
About 'I Love You, You Hate Me'
I Love You, You Hate Me illustrates how the 90s children in the Barney and Friends show, who campaigned for kindness, love, understanding, and inclusion, triggered an atmosphere of criticism and anger, threatening the show's cast and creators. 
Barney grew up as a sign of love and kindness to many children, but when they started to grow older, things took a U-turn into the realm of hate. The upcoming docu-series explains what happened after the show creators received plenty of backlashes.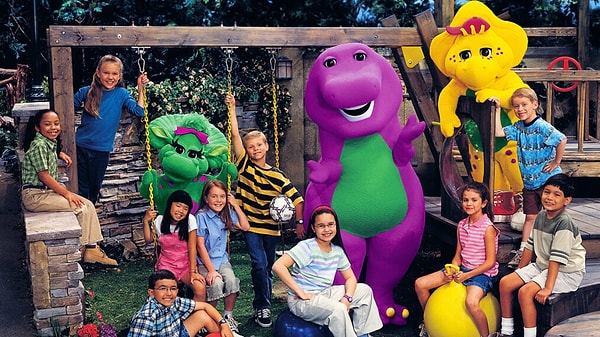 Trailer
Peacock's most recent trailer chronicles the entire show in just a minute and 21 seconds, with different slightly old-aged people explaining their views of the initial Barney and Friends series, as one of them says, 'It was a cultural phenomenon.' 
People couldn't accept that Barney and Friends was just a show and that's how a symbol of love turned into a target of hate. The trailer proceeds with inhuman clips of Barney's mistreatment, from being cut with scissors, set on fire, crashed with a hammer, and the question, 'Why does the world love to hate?' 
It ends with presumably an upheaval of the show creators amid nationwide stress and tension.
The Show Creators and Cast
The upcoming Peacock series is chiefly produced and directed by Tommy Avallone, alongside Amy Goodman Kass, Wendy Greene, Raymond Esposito, Michael Williams, David Collins, Joel Chiodi, and Rob Eric as co-chief producers. Trent Johnson is the series producer, while Scout Productions is the company behind the film's success. 
Although Peacock hasn't released the entire list of characters, a few of the original show's cast are set to share their experiences, such as Al Roker, Bob West, Bill Nye, Barney himself and David Joyner.
Release Date
I Love You, You Hate Me launches on Wednesday, October 12th, exclusively on Peacock. 
The streamer's subscribers can access the show fully as per the agreements. Peacock charges are $4.9 monthly or $49.99 annually for taxable payments.
Scroll Down for Comments and Reactions