Hulu's 'Reservation Dogs' Season Two: Plot, Cast, Release Date, Trailer & More Details
After emerging as one of the amazing shows in 2021, Reservation Dogs has extended to the second season, taking us Rez Dog empire with exciting fresh episodes.
What's 'Reservation Dogs' About?
The series follows a quadruplet of teenagers staying in rural Oklahoma. After one of them dies, the squad aims to steal, plan, and save their way to satisfy their friend's long-lived dream of visiting California. 
Despite a few successes in the first season, things didn't go their way, so they decided to break up, and each one went their way. 
This second season resumes where season one left off with Elora headed to California with Jackie, the crew's mortal enemy. After being ghosted, Bear makes distressing decisions concerning role models, while Willie has purposed to un-do a curse she put on Jackie, thinking it's currently affecting the entire village. 
The first season, completed in September 2021, received an 89% average audience score on Rotten Tomatoes with an 8 out of 10-star rating on IMDb. The installment won several awards and was put on 80+ critics' end-of-year best lists. No wonder it was renewed for the second season right away!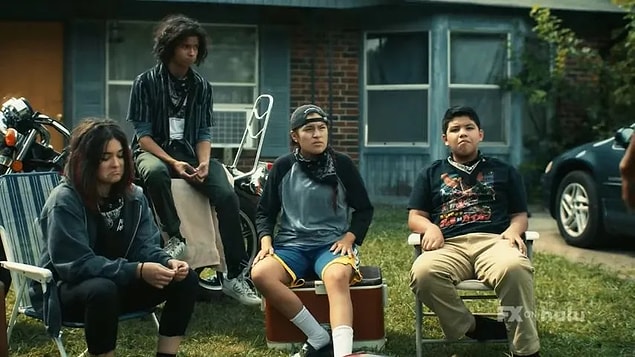 'Reservation Dogs' Season 2 Cast
Reservation Dogs season two stars Cheese (Lane Factor), Willie Jack (Paulina Alexis), Elora (Devery Jacobs), and Bear (D'Pharaoh Woon-A-Tail) as the four friends.
The supporting characters for the series include Dallas Goldtooth of Rutherford Falls impersonalizing Spirit, Elva Guerra of Dark Winds playing Jackie, Jon Proudstar of Jackrabbit Sky depicting Leon, and Gary Farmer of Our Flag Means Death as Uncle Brownie. 
Others include Zahn McClarnon of Westworld portraying Big, Jennifer Podemski of Degrassi: The Next Generation playing Dana, and Sarah Podemski of Resident Alien enacting Rita. Also joining her siblings in the series is Tamara Podemski, representing Bear's aunt.
Who Are The Showrunners?
Taika Waititi and Sterlin Harjo are the co-creators and chief producers of the series, with Harjo as the showrunner and director.
The second season of Reservation Dogs launches on Wednesday, August 3rd, via Hulu, with the first two episodes followed by weekly releases. 
The streamer also shared the premiere news in a statement through its main Twitter account, 'The pack has returned. From creators Taika Waititi and Sterlin Harjo, all-new episodes of Reservation Dogs season two premiere on August 3rd.'
You can also watch the official trailer via Hulu's main YouTube Channel for more descriptions as you wait for the series to launch.