Hulu's 'Conversation With Friends' is the Thing for this May
Hulu got you covered with its most-recent accomplishment, Conversation With Friends, based on Sally Rooney's book of the same title if you adore drama-romance films. The twelve-episode miniseries will launch via the streaming platform on Sunday, May 15th. 
Conversations With Friends centers on four characters with a tangled puzzle of previous and present relationships. The trailer unveiled by Hulu via its main YouTube channel kicks off with still glimpses of a calm lake and fog-filled mountains from afar. It also features Phoebe Bridger's new track, Sidelines, setting the tone for the tragic romance.
What's The Story
It generally revolves around Frances, a twenty-one-year-old student, as she sails a string of relationships that compel her to tackle her weaknesses for the first time. She reunites with her ex-lover, Bobbi, whom they broke up with three years ago, and does poetry together in Dublin. 
The pair begins to spend time with Melissa and her partner, Nick, whom they met during their shows. Frances and Nick commence a secret affair as Bobbi and Melissa flirt openly- complicated, right? In fear of losing a treasured friendship with Bobbi, Frances is forced to reconsider her self-senses.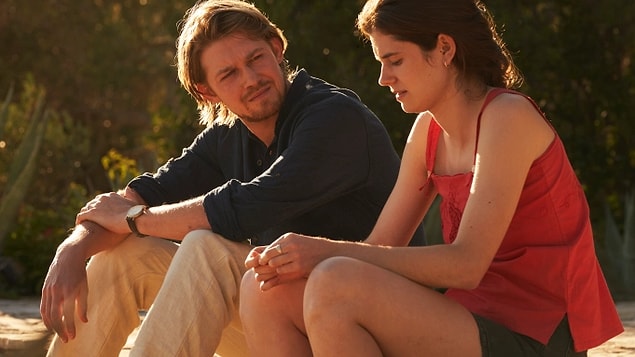 Cast and Crew
Conversations With Friends is executive produced by Rose Garnett, Ed Guiney, Tommy Bulfin, Andrew Lowe, Lenny Abrahamson, Sally Rooney, and Emma Norton, alongside Jeanie Igoe and Catherina Magee as the producers. 
Your stars for the show include Jemima Kirke portraying Melisa Conway, Alison Oliver depicting Frances, Joe Alwyn enacting Nick Conway, and Sasha Lane representing Bobbi Connolly.