News
How to Watch 'Outsourced' TV Series
How to Watch 'Outsourced' TV Series
Outsourced is an American sitcom that came like a shooting star and was already gone before the audience could effectively connect with the characters. 
Nonetheless, the TV series was deliriously loved by the audience, garnering a rating of 93% on Google Reviews and 7.6/10 on IMDb.
Though critics roasted the show on Rotten Tomatoes, giving a 34% rating, the audience backed it up with a 73% score. One fan reviewed, 'One of the best sitcoms ever… I loved it to the core. So sad that it ended so soon. I'm still a lil upset at NBC for cancelling it…'
Unfortunately, the audience had to bid goodbye to the NBC sitcom after only one season, claiming that its ratings kept dwindling. Despite that predicament, you can still access the full 22 episodes of the show from your screen.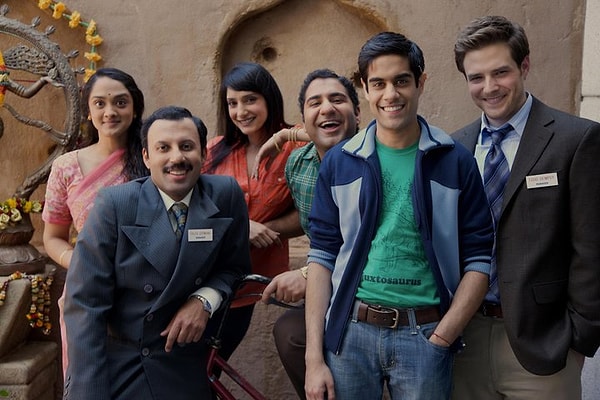 What is 'Outsourced' About?
Outsourced is a comedy series set in an Indian office that ran from 2010-2011. It features Todd Dempsy (Ben Rappaport) from Kansas, who's transferred to India to manage a call center for his company Mid-American Novelties.
Clueless Todd must learn to adapt to the Indian culture while he tries to explain American pop culture to his staff. The Indian office mockery series packs comedy at its best and funny relatable characters like Rajiv Gidwani played by Rizwan Manji, Charlie Davies (Diedrich Bader), Gupta (Parvesh Cheena), Manmeet (Sacha Dhawan) and Jerry Stern (Matt Walsh).
Other actors showcased in the series include Anisha Nagarajan as Madhuri, Rebecca Hazlewood as Asha, Pippa Black as Tonya, Thushari Jaya Sekera as Pinky, Guru Singh as Ajeet, Sarayu Rao as Vimi and Sharmila Devar as Lata.
Outsourced received some nominations in 2011, including the People's Choice Awards for Favorite New TV Comedy, a Comedy and Best Performance nomination at the NAMIC Vision Awards.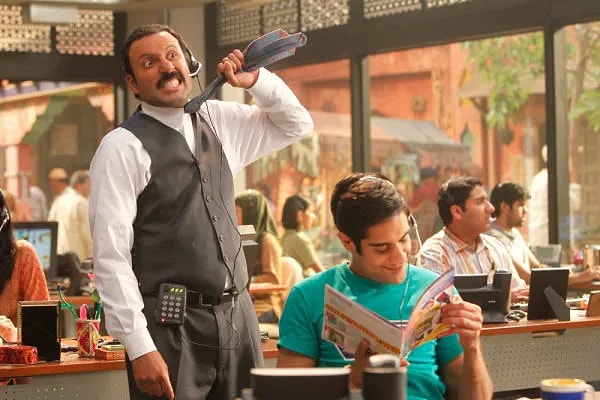 Where to Watch 'Outsourced'
You can stream Outsourced on Apple TV and Prime Video. 
Similar shows to the sitcom you might like include Better Off Ted, Go On, Community, Up All Night, Whitney, 30 Rock, The Mindy Project, Workaholics, Worst Week, Traffic Light, Just Shoot Me and Party Down. 
Scroll Down for Comments and Reactions