News
How To Get A 5-Star Wanted Level In GTA Online
How To Get A 5-Star Wanted Level In GTA Online
Getting the ultimate police chase has been one of the unwritten main missions for GTA players ever since the good old Vice City and San Andreas days. Even up to this day, every GTA player wants to experience that player-against-the-world chase to the death. In this article, we will guide you on how you can get a 5-star wanted level in GTA Online. 
You can earn a 5-star wanted level in GTA Online traditionally by causing as much havoc as you can in Los Santos. If you want to reach that level, then you better start doing lots of crime and don't stop since it would take 20-30 minutes to reach a 5-star wanted level.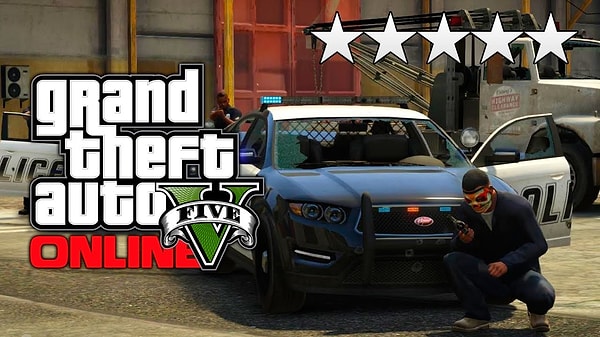 You can get started by taking down civilians or if you want to go faster, by shooting at the police. Steal police cars, attack everyone you see and fight the police. These are the early crimes you can commit to bringing your stars to 1 or 2.
Keep doing that until it reaches 3-4 stars and the police will send out helicopters and choppers to hunt you down. Heck even the FBI would chase after your head. Now to reach 5 stars you would have to take these vehicles and birds down. Whether by hopping in a fighter jet or shooting them down with rocket launchers, destroying these helicopters would bring you to a 5-star wanted level.
Or if you don't want to go through that long method, you can just break into Fort Zancudo. This is one of the tested, proven, and quickest ways to get to a 5-star wanted level. You can launch in a grand entrance to the Fort or go 007 by skydiving. Breaking in and riding the forbidden vehicles inside would surely give you  the 5-star wanted level you're looking for.
Scroll Down for Comments and Reactions