News
How To Catch Super Cucumber in Stardew Valley
How To Catch Super Cucumber in Stardew Valley
Stardew Valley has tons of fish species that have various
uses, such as completing recipes and selling. However, not all water-living
creatures have the same difficulty finding and catching. One of the rarest fish
in the game is the Super Cucumber, and as expected, it is also one of the
hardest to catch in Stardew Valley. Here is a complete Super Cucumber guide
that will help your playthrough!
Where Is Super Cucumber in Stardew Valley
Unlike other rare fish in Stardew Valley, the Super Cucumber
can be caught in multiple places: the deep-sea submarine ride at the Night
Market, Pirate Cove, and the Ocean. It can also be dug through garbage cans
during the summer and fall. However, players should follow a strict schedule
when trying to acquire this fish because it only appears between 6:00 pm and
2:00 am.
Also, Super Cucumbers are hard to catch; they behave
erratically when reeled, so getting a high-quality rod will greatly help catch
them.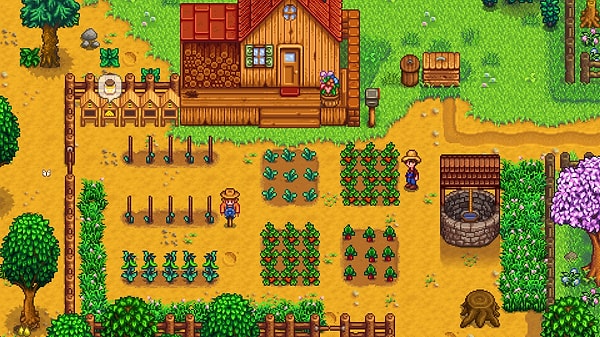 The Different Uses of Super Cucumber
Surprisingly, even though the Super Cucumber is one of the
rarest fish to catch in Stardew Valley, it does not have many uses. Here are

all the possible ways of using the violet-colored specie:

Gifting it to people in Stardew Valley: Like all other items

in Stardew Valley, a Super Cucumber can be gifted to anyone.

Crafting recipes: Players can create a Maki Roll, Quality

Fertilizer, and Sashimi by using a Super Cucumber in the recipe.

Used in a tailoring machine: This fish can be used in the

spool of the tailoring machine to create a dyeable Tube Top

Placed in a fish pond: Super Cucumbers are incredibly

profitable when used in a fish pond. It also has a 4-5% chance of producing the

ultra-rare Iridium Ore.

Finishing quests: Sometimes, a villager will ask for a Super

Cucumber in the "Help Wanted" board outside of Pierre's General Store

Acquiring the secret ??HMTGF?? statue: Players can place a

Super Cucumber on the brown box in the fenced area near the Blacksmith to
receive the secret statue
That ends the Super Cucumber guide in Stardew Valley! Make sure to practice your fishing skills because, as mentioned previously, it is a hard specie to catch. Also, weigh your options and use the rare fish wisely!
Scroll Down for Comments and Reactions